We're glad you're back for this edition of #SmarketingWeekly, the once-per-week roundup of the web's best content for B2B sales and marketing professionals. 
Each week, we bring you news, opinions, case studies, and other content you may have missed. With a direct link and brief description of each piece, #SmarketingWeekly is a quick and easy way for the savvy "smarketer" to stay abreast of new developments in the industry. 
In this edition, you'll find stories on the First Amendment, calculating content ROI, earned media, video distribution channels, and much more. 
Mary Meeker, partner at Kleiner, Perkins, Caufield, & Byers, presented her annually anticipated Internet Trends report at 2016's Code Conference. As usual, the report is overflowing with insights for the marketing and technology industries. One of the more interesting observations is the ascension of India as the second largest Internet market, supplanting the United States, but still behind China. Check out the post from CMO above, or take a look at her slide deck below. 
Earned media is one component of the modern marketing mix ". . . that is MIA for too many marketers," Brian Kolb writes. Likening the lack of an earned media strategy as stepping up to bat without a bat, Kolb defines the separation between earned, paid, and owned media, why earned media is important, and offers three strategies you can start using right now to generate more earned media for your brand. 
Whether you're a salesperson at a business with mature marketing methods, or you're fulfilling both sales and marketing roles yourself, Joel Capparella offers seven lessons salespeople can use to increase inbound lead flow and better nurture prospective buyers. Some of the tactics (like "create your own nurturing campaign") might get you into trouble with your CMO, but there are valuable takeaways for salespeople in any situation. 
We know a thing or two about content curation here at #SmarketingWeekly, so we were excited to see this piece from Aaron Orendorff. He offers four steps for getting started on an organized content curation strategy that will leverage the expertise of your entire organization, position sales as thought leaders, and help you stay on top of the latest trends and topics. He even breaks down the best times to post for each of the major social networks.  
Ever since Facebook acquired Instagram, way back in 2012, marketers have known the photo-sharing platform would eventually be monetized in the best way its parent company knows how: advertising, enabling consumer-business interaction, and rich data on users and engagement — after all, marketers have to prove channel ROI. While you're probably not surprised that the user experience for businesses on Instagram is highly reminiscent of Facebook,  Buffer's Ash Read takes a look at how the new tools will function and offers some takeaways to consider when planning your Instagram strategy. 
Has anyone used the new tools for their accounts yet? Let us know in the comments. 
According to Jon Spenceley, "If you're working with a large library of video and not seeing any traffic coming your way from YouTube, it may be time to start building your own internal channel." While it may seem anathema to you at first, he offers several reasons (beyond traffic) that you should consider self-hosting your video content, and provides four examples of firms that do a great job with their owned video channels. 
As B2B marketers' methods and analytics improve, the measure of success is moving away from vanity metrics like traffic and engagement. Instead, marketers are now being measured by revenue impact, and according to Tarah Speck, fully half have no idea how to measure how their content contributes to revenue. Offering ways to measure the health of your content production cycle, your content's reach, and how to create a content scoring strategy, her post is a must read for any revenue marketer.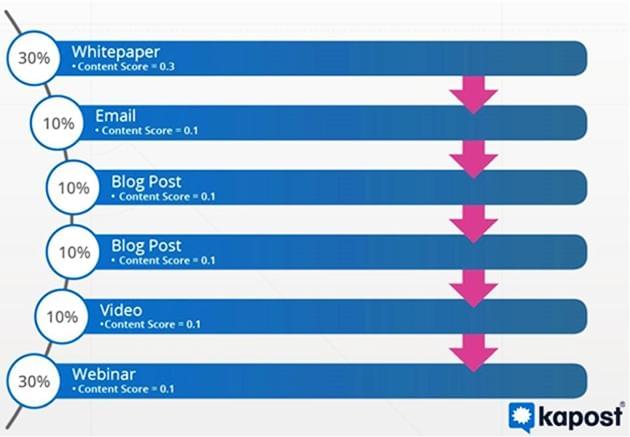 Every day, there's a new story on how chatbots will disrupt a given industry, how the mobile experience as we know it will be forever changed, and how chatbots might save the world. While consumer-facing bots still have a multitude of shortcomings that may hinder adoption, Niko Nelissen envisions a world where bots help other applications interact with one another in a way and on a scale that APIs and middleware firms like IFTT and Zapier have only dreamed of. Based on the examples he provides, chatbots may quickly become more than a thought experiment. 
Finally, in our last piece of the week, attorney Thomas C. Rubin, lecturer at both Stanford and Harvard Law, reminds those of us who write, edit, and publish that we have a duty to uphold and protect the First Amendment. He claims Facebook shirked this duty in its latest exchange with Congress regarding the "Trending Topics" issue. "There's no precedent for a media company to account to Congress, instead of to its customers, about its editorial process," he writes. In Rubin's opinion, there's a real risk that the First Amendment will become "a casualty of the digital revolution." Reflecting on past corporate champions of one of Americans' quintessential rights, he concludes that "internet platforms must defend the freedoms of their users." Do you agree? 
* * *
As always, thanks for reading #SmarketingWeekly. If you have suggestions for stories, videos, podcasts, or other sales/marketing content you'd like to see featured, share it with the#SmarketingWeekly hashtag, mention@smarketingwkly, or connect with curator Charles A. "Drew" Settles.