4 min read
Every software category has a company or two that delivers a great product and a great brand experience. Helpdesk has Zendesk, and team collaboration has Slack. Email marketing has MailChimp.
With its easy-to-use interface, an impressive array of features, and postal worker chimpanzee, MailChimp has won over a lot of email marketers. The software is so popular that people used it to send over 1 billion emails on Black Friday last year.
MailChimp consistently publishes informative data about how marketers are using their platform, and they run some great advertising campaigns that only make the company easier to love (Mailkimp anyone?).
Despite its impressive pedigree, MailChimp isn't for everyone.
If you're looking for a monkey-free email solution, you have plenty of options to consider. Here are six of the best MailChimp alternatives.
Email Marketing MailChimp Alternatives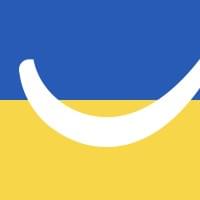 GetResponse offers many of the same features as MailChimp, like a drag-and-drop email composer, autoresponder campaigns, and in-depth list segmentation. But where MailChimp focuses on simplicity, GetResponse expands its feature set to include a landing page builder, exit intent pop-up, and full-fledged CRM functionality.
That's not to say GetResponse is difficult to use — it's easy to navigate — but if you're looking for an email platform that can do it all, GetResponse can pound for pound with just about any other standalone solution on the market, it even has ecommerce integration. Check out the video above to see the landing page builder in action.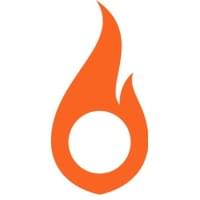 In March of 2016, MailChimp announced that its transactional email service Mandrill would no longer be available as a standalone service. To access Mandrill's tools, people would now have to bump your free plan up to a full-fledged MailChimp account.
Mandrill was pretty popular, and transactional emails serve an important function for most businesses, so this announcement left a lot of people searching for a new solution. Sparkpost offered to honor the existing terms of Mandrill customers' contracts if they switched to the Sparkpost platform, and so positioned themselves as the go-to Mandrill alternative.
Sparkpost comes equipped with easy-to-understand APIs, an active developer community, and some of the highest delivery rates in the industry. This software also includes a host of other email marketing features that make it a true MailChimp alternative, rather than just an escape raft from Mandrill.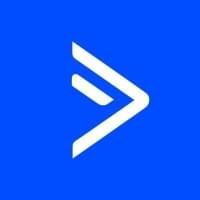 Ease of use will almost always dictate how you feel about a software product. Too often, business software sacrifices the user experience in the name of a longer feature list.
Not ActiveCampaign. This system manages offers formidable marketing automation functions and a fully-functional CRM without degrading the user experience. With ActiveCampaign, you can A/B test emails, set up lead scoring rules, and build automation campaigns without having to contemplate a sabbatical every two weeks.
ActiveCampaign's blend of automation and contact management probably makes it one of the most attractive Mailchimp alternatives for B2B organizations, but its functionality and user experience make it attractive to any marketer — regardless of your industry.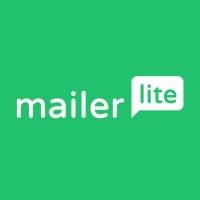 MailerLite is the email marketing solution for a unique crossover of online markets. Rapidly growing eCommerce businesses and any enterprise that runs or would like to run a free or paid email newsletter will find themselves gravitating toward MailerLite.
MailerLite makes building and tracking an email marketing campaign or newsletter simple with its robust and simple engagement tracking tools. Building single emails or campaigns is a simple endeavor with its drag-and-drop email builder. Businesses coming to MailerLite as a marketing solution can build a site of their own along with a verified domain for sending and receiving emails. Its signup forms and paid newsletter subscriptions make MailerLite an obvious choice for blogging personalities, influencers, and small businesses with a unique niche.
HubSpot is a CMS and email marketing tool that is both flexible and highly customizable. The customization that HubSpot provides is built into its business plan. HubSpot offers several different "hubs" suited to nearly every aspect of enterprise management, including marketing, CMS, operations, sales, and service.
Businesses that find MailChimp's lack of broader marketing tools, like built-in gamification tool, too restrictive will find that HubSpot is built to fill in the functional gaps that MailChimp simply was not built to handle. HubSpot, unlike MailChimp, is meant to operate as a centralized hub of operation for business, it works as a CRM software, email marketing manager, and landing page gamification tool.
HubSpot, as an all-in-one umbrella, is more complicated to work holistically into a business plan. This does mean, however, that HubSpot is well-suited to facilitating the growth of new and rapidly expanding businesses along with managing email marketing campaigns.
True to its name, Omnisend is an excellent tool for both B2B and B2C marketing campaigns. Their customer service support has also won the Stevie Award as recognition of their responsiveness and 24/7 access.
Omnisend gives businesses several angles of engagement, from integrated email campaigns and automated SMS campaigns. If a business has trouble generating its campaigns from scratch, Omnisend has several built-in customizable templates. These templates give businesses using their services a simple place to start and maintain a sense of brand cohesiveness across campaign mediums.
Omnisend has eCommerce integration with some of the biggest names in the space including, Shopify, Wix, BigCommerce, and WooCommerce, making transitioning over to Omnisend a simple and intuitive process.
* * *
MailChimp is a market leader for a reason, but it's not flawless, so the world of Mailchimp alternatives is necessarily vast. The system might not always supply the CRM functionality that a B2B company wants, and there's a big jump in pricing to access the advanced functions in the pro version.
Luckily, this software tool market is filled with viable, even excellent, MailChimp alternatives. The six products listed are some of the best out there and should serve as a great shortlist for your email marketing software purchase.
Technology Advice is able to offer
our services
for free because some vendors may pay us for web traffic or other sales opportunities. Our mission is to help technology buyers make better purchasing decisions, so we provide you with information for all vendors — even those that don't pay us.