"Technology is a double edge sword. Just as sales people are moving into the future, the buyers are already ahead of us."
So says Koka Sexton, a content marketing expert and sales leader. And he's right – successful selling isn't just about having the best CRM software. A new era of sales is upon us, changing the way businesses interact with customers and share their brand's story. Sales teams must now leverage social media, content marketing, and consumer data if they want to truly make an impact.
To help you learn how to modernize your sales process and close more deals, we've compiled a Twitter list of professionals and experts who are impacting the world of sales. These leaders constantly offer value to businesses and supply answers to your burning sales questions. In no particular order, here is a taste of the most important voices in sales for 2015. 
Nancy Nardin is the founder of Smart Selling Tools, an advisory firm specializing in sales productivity tools and advanced selling strategies. Previous to launching Smart Selling Tools in 2006, Nardin served in sales leadership roles at leading analyst firms such as Gartner Group and IDC.
She has worked closely with more than 30 of the largest high-tech and telecom firms in the country, as well as consulted executives at leading marketing automation, pipeline management, lead management, and forecast analytics firms. Nardin has been recognized in Forbes as a 2014 Top Social Sales Influencer, and Smart Selling Tools was named one of the Top 25 Helpful Sales Blogs by HubSpot.
Must read post: Are your reps guilty of this costly mistake?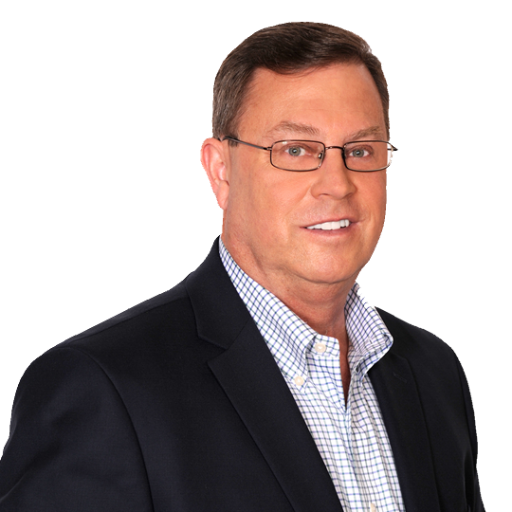 Miles is the author of the popular Fill the Funnel blog, which is focused on sales and marketing web tools, and has been named on lists such as: Top B2B Marketing and Sales Blogs, 10 Best Sales Sites, 25 Helpful Sales Blogs.
With 30 years of sales and leadership experience, Austin is known as "The Web Tools Guy." He speaks to and trains groups about Web Tools, as well as offers sales training and consulting for organizations with a focus on Customer Acquisition and leveraging technology to enhance sales performance.
Must Read Post: Website Analytics Can Tell You If You Are Winning Or Losing Future Customers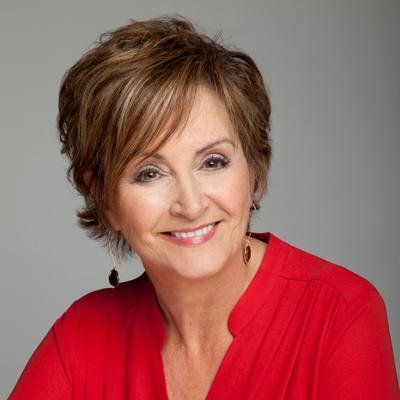 Trish Bertuzzi is the founder of The Bridge Group, a B2B technology company focused on building world-class Inside Sales teams. Bertuzzi has been named one of the Top 25 Most Influential in Inside Sales by American Association of Inside Sales Professionals for five years running.
Must Read Post: Hiring More Women in Technology Sales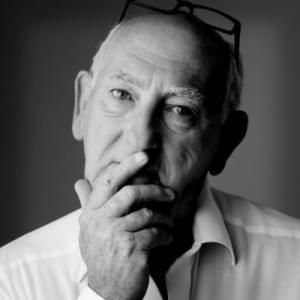 Jonathon Farrington is the CEO of Top Sales World, an international online community dedicated exclusively to the profession of sales. It draws together some of the industry's best known sales experts who provide unparalleled (and free) information in the form of how-to-guides, articles, webinars, and more. Farrington has also been named the Best International Sales Blogger for three consecutive years.  
Must Read Post: Listen, Excellent Customer Service is Going to Become THE Differentiator
Jill Rowley is a social selling consultant and sales expert. She is an advisor to Hubspot and sits on the boards of TrackMaven, DataRPM, and Accompani. She is a keynote speaker on social selling, and passionate about elevating the profession of sales and inspiring more colleges and universities to offer Professional Selling curricula and degrees.
Rowley has been named as one of the most Thought-Provoking Enterprise Tech Execs by Business Insider and was the winner of the Stevie Awards' 2013 Sales Representative of the Year.
Must Read Post: 10 Ways to Tell if You're Doing Social Selling Wrong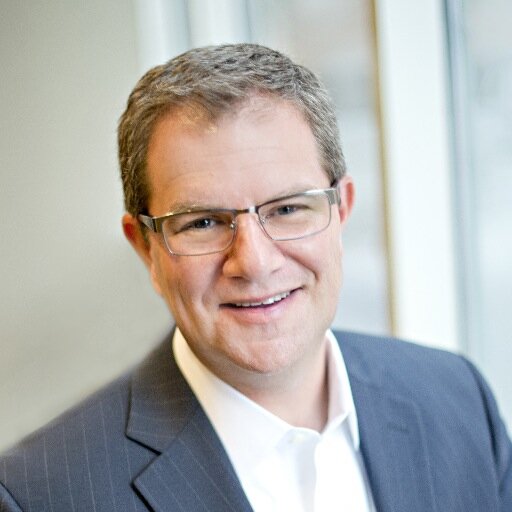 Mike Weinberg is a consultant, coach, speaker, and author of the bestselling book New Sales. Simplified. – The Essential Handbook for Prospecting and New Business Development. He was the top-producing salesperson in three different companies and time both consulting and leading sales organizations before launching the New Sales Coach in late 2010. Weinberg consults senior executives and coaches sales leaders, sales teams, and individuals charged with acquiring new business. 
Must Read Post: Reap the Benefits of Selling with an Abundance Mentality
Clara Shih is the CEO and Founder of Hearsay Social, a leading enterprise social sales platform for Fortune 100 banks, insurers, and professional firms. Her New York Times-featured bestselling book, The Facebook Era:Tapping Social Networks to Market, Sell, and Innovate, has been used as a textbook at Harvard Business School, Stanford, and over a dozen other academic institutions. Shih was named one of Fortune's Most Powerful Women Entrepreneurs, Fast Company's Most Influential People in Technology, and Businessweek's Top Young Entrepreneurs.
Must Read Post: Big Idea 2015: Social Media Breaks Out of the Silo
Jeffrey Gitomer – @gitomer
Jeffrey Gitomer is the best-selling author of business books such as The Sales Bible, Customer Satisfaction is Worthless – Customer Loyalty is Priceless, and The Little Red Book of Selling, among others. His syndicated weekly column, Sales Moves, appears in more than 85 business newspapers, and is read by more than 3,500,000 people. Gitomer gives over 100 presentations on sales and leadership and was elected to the Council of Peers Award for Excellence Speakers Hall of Fame.
Must Read Post: The Art of the Sale in the Information Age 
Lori Richardson is the founder and CEO of Score More Sales, a consulting firm that helps B2B technology and distribution companies grow their revenue. Richardson is known as one of the top B2B Sales Influencers worldwide and speaks, consults, writes, and trains top mid-market technology sales teams around North America. She and her team focus on sales prospecting, messaging, social selling, sales systems, and sales tools.
Must Read Post: Four Ways the Cloud Helps Sales Grow
Tibor Shanto is the Chief Sales Officer of Renbor Sales Solutions, as well as a speaker and B2B sales specialist. He is the author of the award winning book Shift!: Harness The Trigger Events That Turn Prospects Into Customers, and a sought after coach. His article "How to shorten your Sales Cycle?" was voted number one by readers of TopTenSalesArticles.com and his blog was awarded Gold Medal Top Sales & Marketing Blog 2013. 
Must Read Post: How to shorten your Sales Cycle?
Mark Hunter is known as "The Sales Hunter." He helps companies and salespeople find and retain better customers. Hunter is a senior partner in MCA Sales Leadership which provides sales strategy programs for Fortune 500 companies. He is the best-selling author of the book High-Profit Selling – Win the Sale Without Compromising on Price. His blog was also listed on 18 Sales Blogs You Should Be Reading by Sales Engine. 
Must Read Post: 11 Tips to Build an Effective Customer Relationship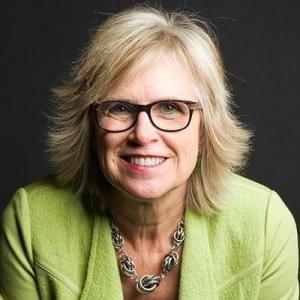 Jill Konrath is a speaker and best selling author of AGILE Selling, SNAP Selling, and Selling to Big Companies. Her workshops are based on her three books, of which the most recent, AGILE Selling, soared to the #1 sales book on Amazon within hours of its release. Konrath has been listed as a Top Sales Thought Leader by Top Sales World for the last four years, and was featured on Forbe's Top 30 Most Influential Social Salespeople in the World. 
Must Read Post: A Simple LinkedIn Strategy to Increase Win Rates
Ken Krogue is the co-founder of InsideSales.com, a leading provider of lead response management solutions. Krogue was recognized as #2 in the world for social selling and is listed as one of the Top 25 Most Influential People in the Inside Sales Industry by the American Association of Inside Sales Professionals. 
Must Read Post: Dreamforce: Top 10 Reasons Why People Love Salesforce.com And Marc Benioff
Kendra Lee is a speaker and the president of KLA Group. She helps mid-market companies break through tough sales and prospecting barriers. Lee has led KLA Group in advising and training clients that range from Fortune 100 enterprises to numerous mid-market companies. Lee was named one of the Top 25 Influential Leaders in Sales and one of the Top 10 Women Sales Experts. She is author of the award-winning books The Sales Magnet and Selling Against the Goal.
Must Read Post: A Strategy to Hook Unresponsive Prospects
Koka Sexton is a Social Selling Advisor and the founder of Social Selling University. Sexton is a leading voice in the social selling movement, which he promotes through global speaking engagements and customer trainings. He helped launch the Trends of Women in Sales campaign and is one of the most recognized social experts in the technology industry. Sexton was recently named Forbes #1 Social Sales Influencer and included in Brainshark's 10 Social Selling Thought Leaders to Follow Right Now. 
Must Read Post: Social Selling Tips: Sync Your Strategy with These 11 New Insights 
 ***
To follow all these experts and to see who else is changing the world of sales, checkout our Sales Thought Leaders list on Twitter. What other sales thought leaders, professionals, or experts do you follow online to stay inspired and informed of industry trends? Let us know in the comments!