In the Mad Men episode "The Monolith," SC&P (or whatever the agency is called at that point in time) buys a massive computer and bulldozes the creative lounge to make space for the gargantuan device.
The bombastic Harry Crane rises even higher in the org chart. Of course, this causes the hotshot copywriter Michael Ginsberg to lose his mind because the power of technology is replacing the intuition of humans.
Things haven't fallen quite that far for today's creatives, but the modern marketing landscape is undoubtedly dominated by technology. As the digital interactions between consumers and brands become ever-more complex, marketing technology will only become more pervasive.

In order to clarify the variety of platforms used by marketers today, this infographic organizes commonly used marketing tools by the primary role they play in the customer journey. Even in this generic state, it's clear the marketing technology stack has become an impressive structure to behold.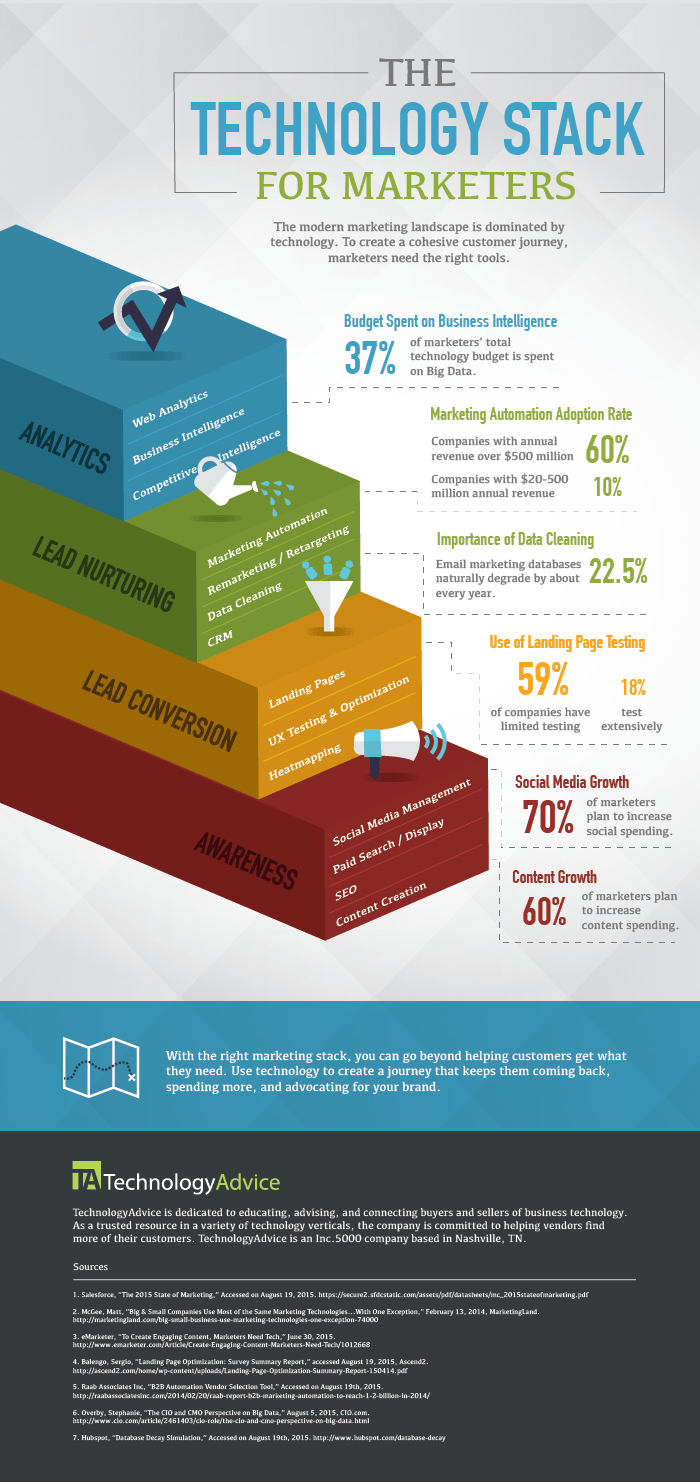 What does your marketing technology stack look like?