Lead generation sounds scary, but it's little more than finding the customers that are a good fit for your product. Marketers and small business owners do this every day, often informally and without any sort of plan. Lead generation is the act of formalizing effective marketing tactics into campaigns that have the ability to scale.
When marketers start their first lead generation campaign, they often find that they are suddenly able to trace the revenue back to individual marketing efforts. Once you know where the bulk of your revenue comes from, you can make a repeatable and scalable marketing strategy to capitalize on that success.
Before you dive in to make your first campaign, learn the basics with our No-Nonsense Guide to Your First Lead Generation Program. Our guide teaches you the basics of the lead funnel, how to manage your leads, how to make a smooth handoff to the sales team, and how to know when you're ready to purchase leads.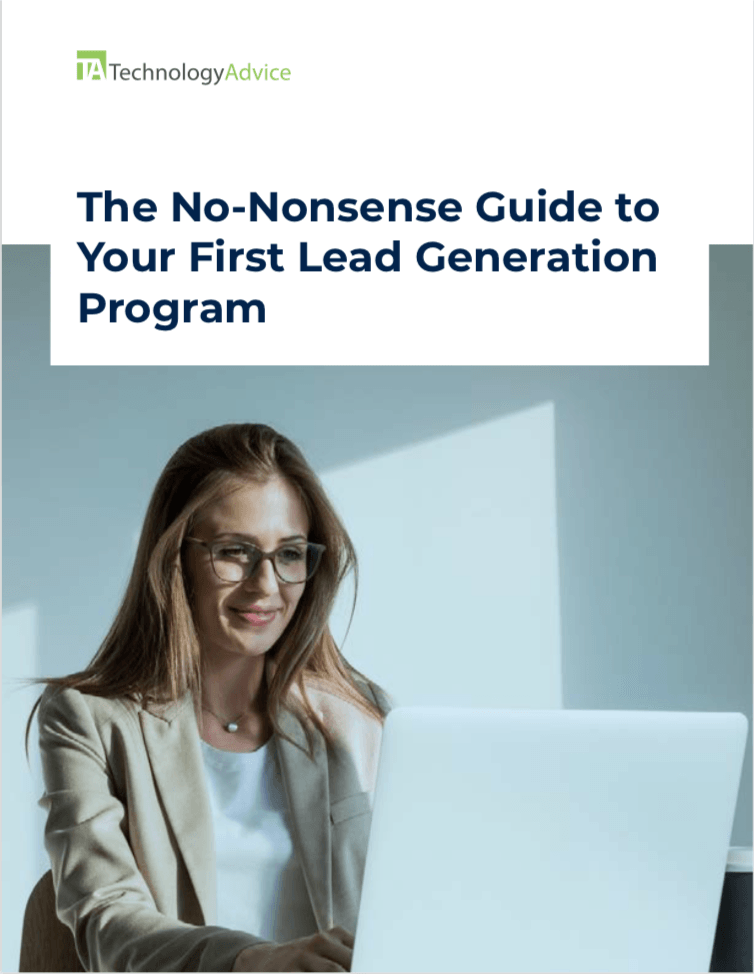 Ready to start bringing in quality leads?
The No-Nonsense Guide to Your First Lead Generation Program
Download the Guide
Technology Advice is able to offer
our services
for free because some vendors may pay us for web traffic or other sales opportunities. Our mission is to help technology buyers make better purchasing decisions, so we provide you with information for all vendors — even those that don't pay us.