After reports came to light that Facebook had been overestimating its video advertising statistics for more than two years, the company began conducting a thorough audit of its advertising data.
What it found won't make customers happy.
In a post published on its newsroom blog, Facebook admits that an several other metrics have been overstated or inaccurately calculated.
In particular, Facebook was inflating organic reach on the Page Insights dashboard by roughly 33 percent for the seven day summary and 55 percent for the 28 day summary. Similarly, the average time spent per article on Instant Articles was overcalculated as was the referrals metric in the Facebook Analytics for Apps dashboard.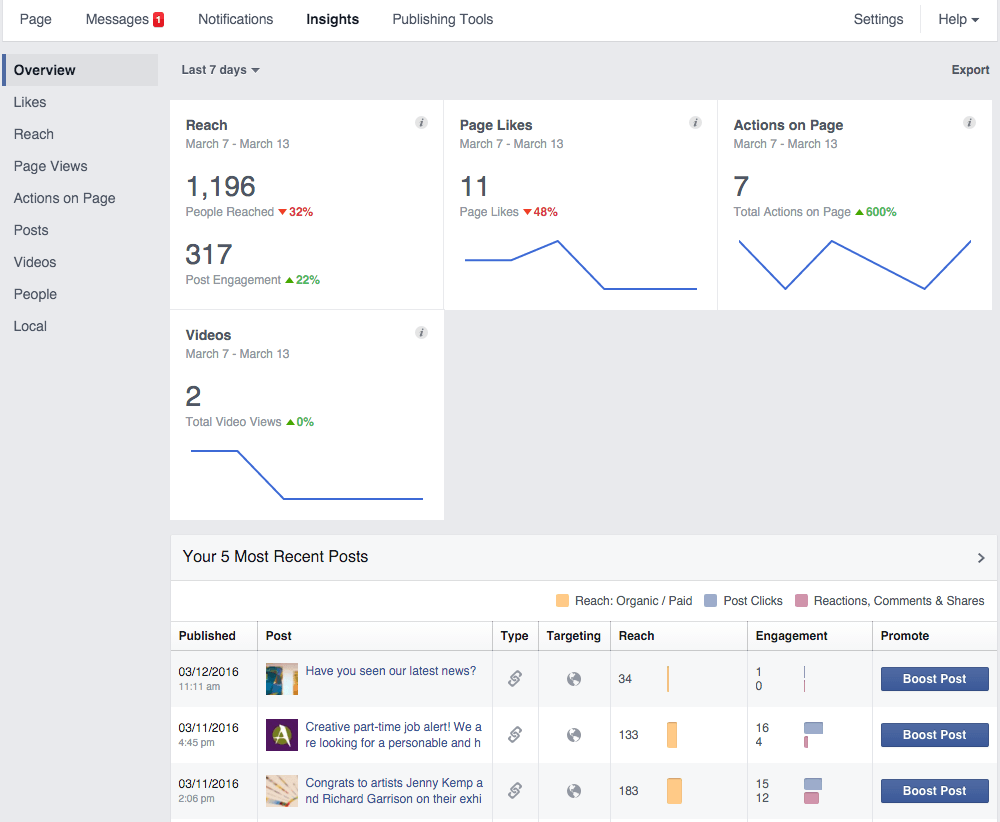 It's not all bad news though. A flaw in measuring video completions means that the adjusted metric will increase the "videos watched to 100%" calculation by 35 percent.
In response to these findings, the most powerful social media company in the world is promising to not only fix these bugs, but also improve its platform by running its data through a more stringent third-party review process, developing more tools for measuring ad performance, and committing to greater transparency about the way metrics are calculated.
Too Big to Fail?
Although none of these bugs were as long-lived as the video miscalculation that prompted this introspection, their existence means bad new for Facebook.
After all, Facebook was the first network that started constraining organic reach in order to bolster its paid advertising coffers. This worked beautifully: of Facebook's reported $7 billion in revenue for Q3 of this year, advertising brought in $6.8 billion.
Marketers have more or less accepted Facebook's corralling, because it's a solid product. The segmentation abilities provided by the custom audience filters and lookalike audience feature offer tremendous value for nearly any type of business.
Frankly, Facebook's paid platform could even be viewed as a welcome reprieve from chasing organic reach. Rather than toil in vain to produce something viral, pay to have your content displayed in front of an audience that you can refine at will.
But the video measurement flaw, which survived for nearly two years — coupled with this recent (albeit less egregious) round of calculation errors — isn't great for Facebook's flagship product. Regardless of how powerful the ad platform is, media buyers need to know that their campaign metrics are accurate.
Dreading that all of your data is secretly wrong is a near constant anxiety for marketing and advertising professionals. Facebook can offer assurances that the problems are fixed and that those problems were relatively minor to begin with, but it's hard to rationalize faulty data to paying customers. 
Then there are the accusations of Facebook acting as a medium for fabricated news stories over the recent election cycle. It's clear the company is having a rough couple of weeks. 
Still, there's a counterpoint to be made: Facebook is so big that even if their analytics are slightly unreliable, advertisers don't have a ready-made alternative that can do what Facebook does.