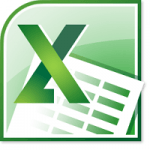 The 3D Sum feature lets you calculate information across multiple worksheets, which can save a lot of time if you're tracking a lot of variables or a trying to find totals across multiple time periods.
The formula looks a little tricky at first, but once you get the hang of it, you'll be able to quick total data across worksheets. Check out the video below:
To recap:
1. Make a new tab on your worksheet for totals
2. Highlight the cell you want the data in, and type "SUM("firstsheet:lastsheet"!location)
3. This will pull information from the different worksheets selected
4. You can extend the formula by dragging it down
Subscribe to the TechnologyAdvice Youtube Channel to check out other technology tips and video demos!