Act-On provides marketers with a full suite of marketing automation tools to nurture leads and drive revenue. Plenty of marketers and sales professionals choose to use Act-On to build their campaigns, but that doesn't mean it's the best solution for every need.
Maybe it's time to search for some Act-On alternatives. Even if you don't order the steak, you can still look at the menu.
ALSO READ: 6 Infusionsoft Alternatives for Automated Smarketing Bliss
If you're in the market for a new marketing platform, you should look for some of the following features:
Email marketing

Social media management

Custom landing pages and lead capture forms

Drip campaigns or event-triggered campaigns

Lead scoring
Reporting/analytics
Each of the Act-On alternatives listed in this article provides some assortment of these features, but they all come at different price points and are designed for use at different scales.   
SMB Marketing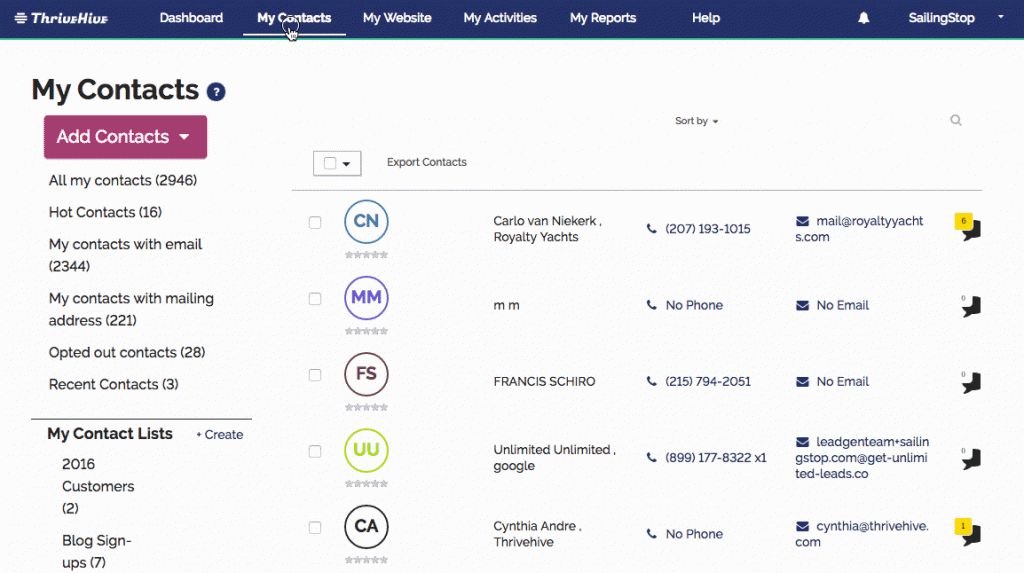 ThriveHive's marketing platform is designed for the small business owner, giving not just marketing tools but also guided campaign building and education for users. Inexperienced and growing marketers on small teams will appreciate the simple data analysis and helpful interface. Email marketing features let you send emails from your contacts' information pages and track open rates right in the app. What ThriveHive lacks in automation it makes up in simplicity, helping users grow their small business with basic lead generation and nurturing.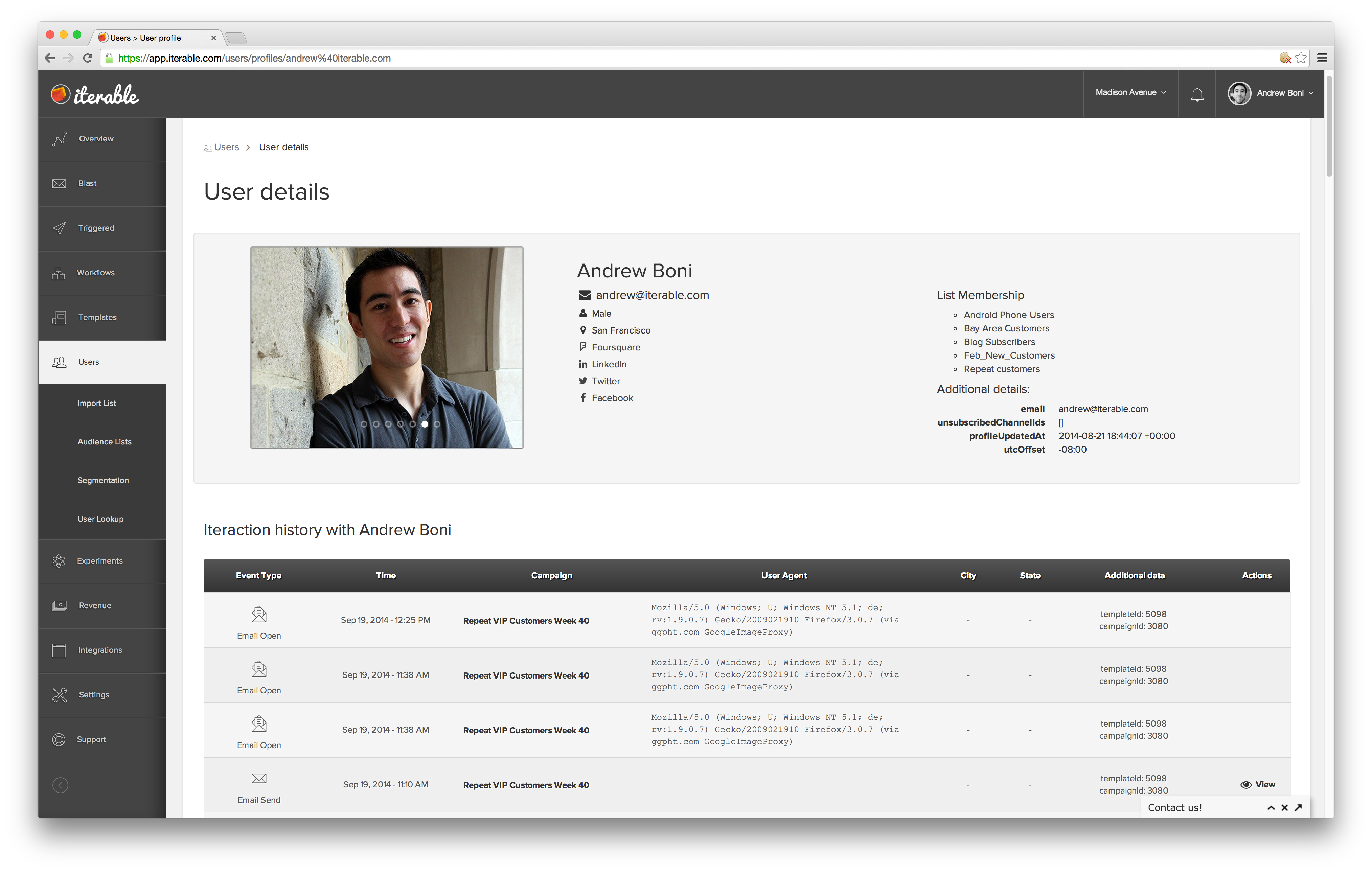 Iterable's mid-to-enterprise market solution gives marketers and developers control over marketing campaigns from a single interface. You'll find all of the major marketing automation features here: customer profiles, workflows, automation, templates, and dynamic content for personalization. A/B testing is included for all campaign types, and analytics come standard for better and more insightful reporting.
Hatchbuck is geared toward small business owners and marketers with a combined marketing automation and CRM tool. This means your sales and marketing efforts stay synced and help you move leads to conversion. Much of the automation is built into drip campaigns and event autoresponders based on customer actions on your website. Notifications alert you when leads are hot, so you can follow up accordingly. Hatchbuck has a lot of free resources and educational materials to help you not only grow lead volume, but lead quality and conversion rate.

GetResponse's major offering is their email marketing platform, but the marketing automation and lead capture features make this tool a good Act-On Alternative. You can set up workflows that automate a lot of your work based on preset triggers and segmentation rules. The GetResponse website shows how easy it is to build marketing and lead nurturing campaigns through detailed videos. These workflows cover everything from landing pages to sales team notifications. You can, of course, personalize email content at every stage of the funnel and use lead scoring to track automation events over time (e.g. cart abandonment, newsletter subscription, message open).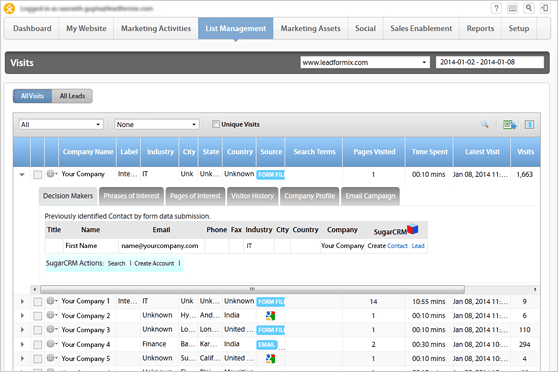 CallidusCloud is a true cloud suite with 17 integrated products. It's worth a visit to their website just to see the awesome popup video ad that shows you the sorts of marketing/branding you'd love to do. LeadRocket is their email automation tool, which offers lead generation and scoring, email tracking, channel marketing, and other features. Sales acceleration tools help automate follow-ups based on actions from your website. Social selling uses internal UTM and shortening software to help you track exactly where your traffic is coming from. Partner networking and posting helps you build traffic through channel partners while maintaining your own distinct brand.
Enterprise Solutions
The following marketing automation tools provide an all-in-one platform for lead generation and nurturing, email marketing, account-based marketing, and more.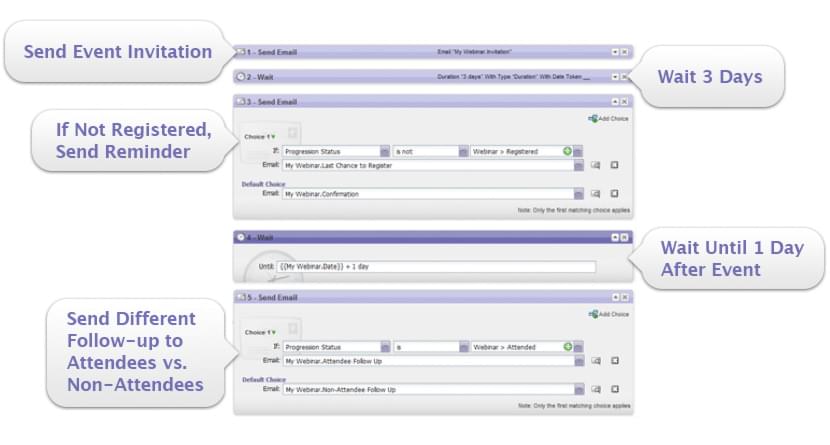 Marketo is one of the most popular (and most powerful) marketing automation platforms in the industry. It's designed to help businesses attract customers at every stage of the funnel and run campaigns across every channel. Marketo has a strong analytical bent, helping you understand where your customers engage and guiding you to strengthen your weak spots. They also offer tons of partner relationships through the LaunchPoint partnership program, and community-based coaching through The Marketing Nation.
HubSpot can be customized for sales, marketing, or both, and you can add a HubSpot CRM to the mix for free. This setup helps you un-silo your sales and marketing departments by sharing data and tactics across the entire platform. The marketing side of the platform can help you build a website and attract more targeted traffic to each of your landing pages, while the sales side helps you nurture those leads into advocates. You can rely on this system to automate most of your contact updates and follow-ups. HubSpot includes plenty of integrations, so it's easy to connect to your existing stack.
Pardot is Salesforce's B2B marketing solution. In addition to integrating with all of your Salesforce CRM data, Pardot lets you build personalized customer journeys that increase engagement with your product and push customers toward conversion. Pardot's advanced features include task automation, data sorting/segmentation, drip campaigns, analytics, and more. This means you spend less time documenting and more time on the marketing and sales interactions that matter. The software combines data from all parts of the sales cycle to pinpoint a lead's quality, then uses dynamic content to nurture.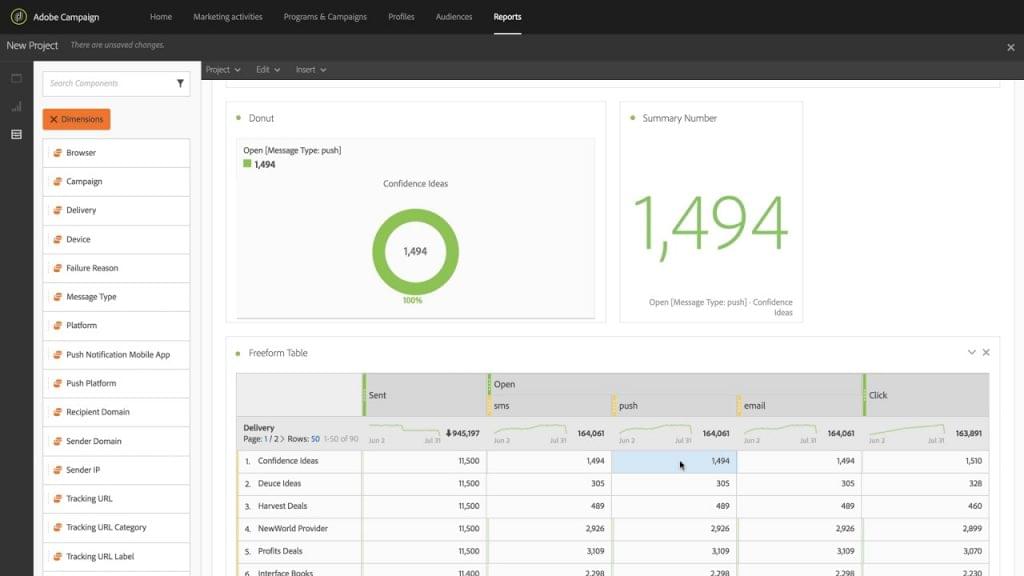 Adobe Campaign is the marketing automation portion of Adobe Marketing Cloud, with a focus on personalized and high-touch campaigns. You can build and manage multiple simultaneous campaigns in the tool, including timelines and budgets. Contextual email marketing adjusts campaigns based on customers' dynamic interests. Set your content to send automatically when a customer engages with your website, and gain complete control of your funnel. You can connect Campaign to other modules of the Adobe Marketing Cloud to build a customer experience that reaches all channels.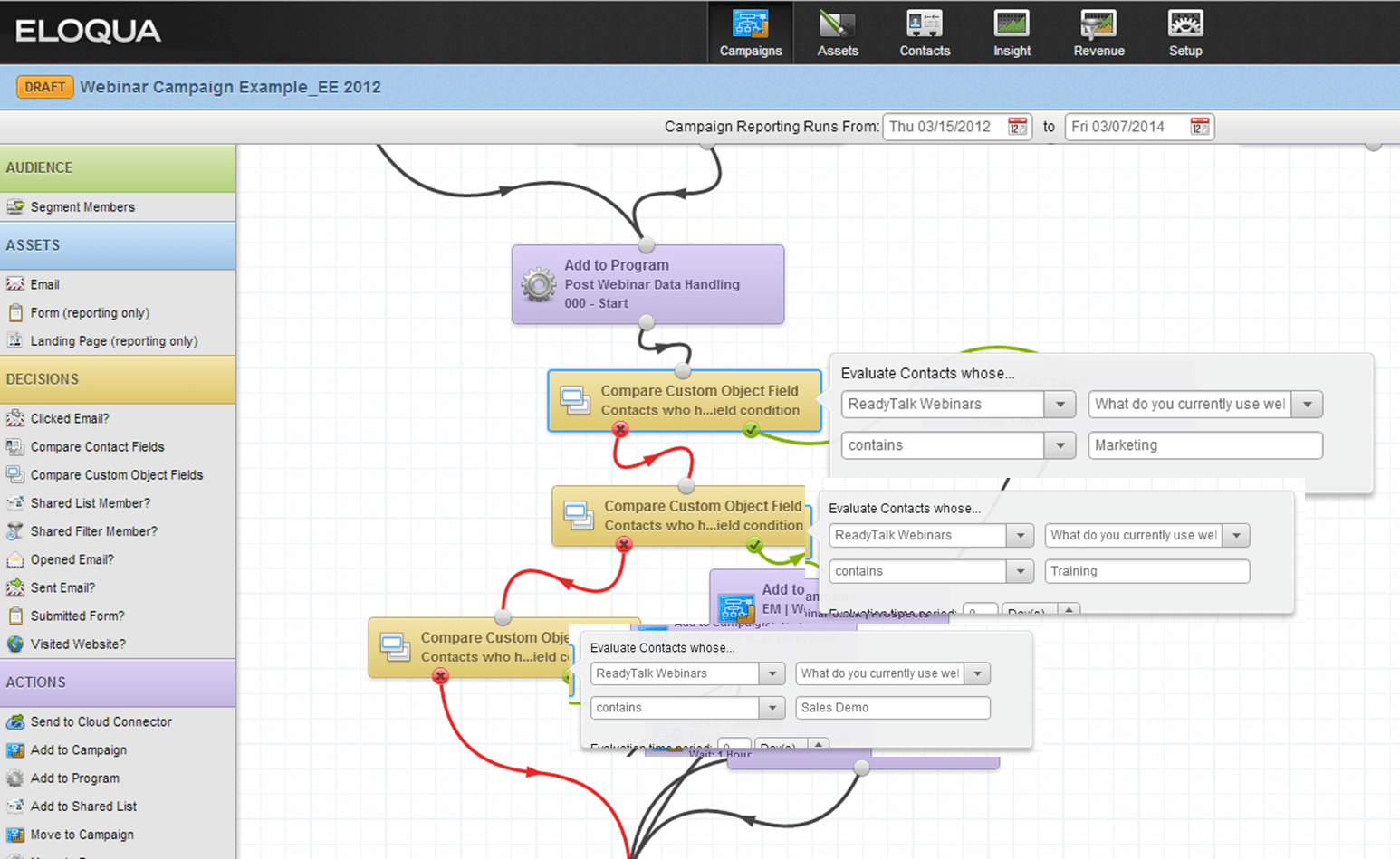 Eloqua is Oracle's enterprise marketing automation software, with personalized customer workflows and data transformation. The interface provides custom dashboards where you can build the perfect view of all your marketing data. This enterprise solution helps you connect data from across your marketing stack with over 700 integrations. Multi-channel support is available for everything from email to SEO, paid, and text message marketing. Advanced customer profiles and content distribution help you reach customers at any stage in the buyer's journey. It's a leap and bound more complicated than Act-On, but if you're looking for a platform with limitless capacity, Eloqua is a good choice. 
* * *
Whatever your business needs, Act-On or one of the competitors listed here can help you generate and manage leads in ways that support your sales team. When your marketing and sales departments pursue common revenue goals and work in tandem to nurture leads, your business will grow much faster. 
Adding a new marketing automation platform to your stack can be tricky, but we're here to help. Check out all your options using our Product Selection Tool.
Technology Advice is able to offer
our services
for free because some vendors may pay us for web traffic or other sales opportunities. Our mission is to help technology buyers make better purchasing decisions, so we provide you with information for all vendors — even those that don't pay us.