When it comes to your email marketing database, the old cliché is true: the more, the merrier. Aside from the obvious reason of marketing reach, quantity is an important because your email list can exhaust itself over time.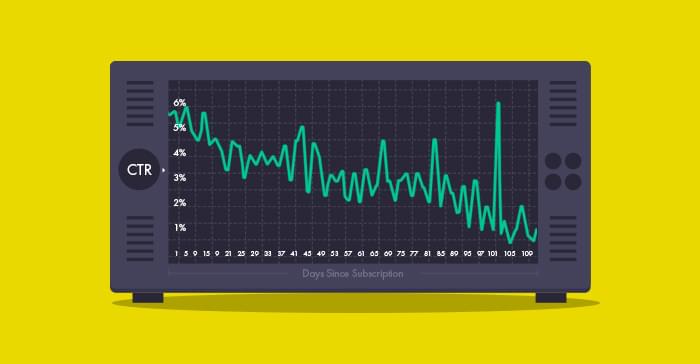 People who are already on your list but don't intend to purchase can steadily lose interest in your campaigns, which means lower engagement rates, more unsubscribes, and lower ROI. You should, of course, keep your emails as engaging and personalized as possible, but that won't always be enough. Adding fresh subscribers is vital for email marketing success.
This post will cover some of the best ways to grow your subscriber list.
1. Pop-Up Ads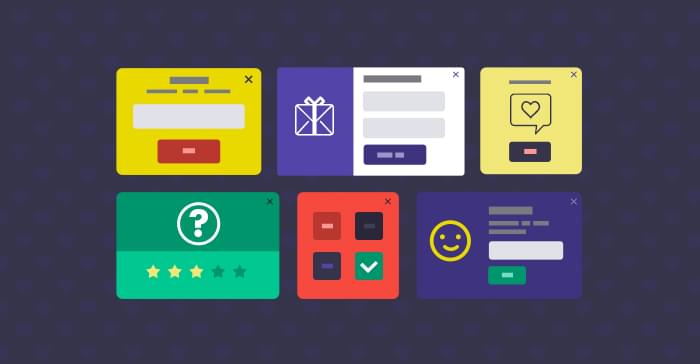 The pop-up form, sometimes called a "modal," is still one of the most effective ways to grab your visitor's attention . . . and email address. Pop-up forms will work perfectly on your homepage and often increase your subscribers list faster than other form types.
You can also place different pop-up forms into other sections of your homepage and send targeted campaigns based on users signup "source."  For each page, you can find several incentives why a user should sign up. For example, if you own or manage an online retail site, you might want to know if visitor signed up from your Gardening section or Extreme Sports. Put up different forms on each section so you can target future content better. Go deeper than one generic form for all pages, and don't be afraid to get creative. If you have a big enough team and capacity, test several forms and scenarios to find out which works best.
You can look at your Google Analytics reports to see how much time the average user spends on your site and factor this into your pop up strategy. Under the Audience section, check the average time on page, then set your pop-up to display right before the average user is about to leave your site.
2. Exit Intent Forms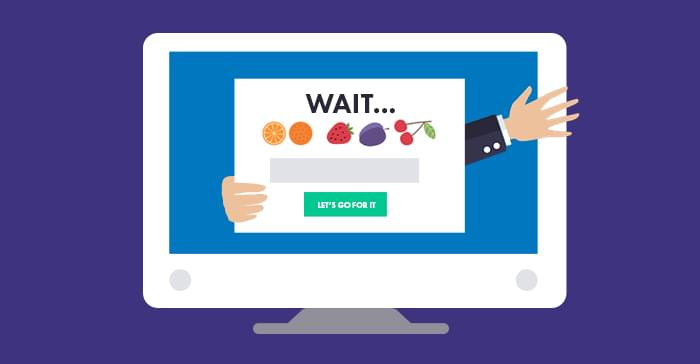 These forms are another kind of pop-up, but they work differently. Exit intent forms use JavaScript and the web browser to track the mouse movements of each user and present a special offer or opt-in form when they are about to leave your site.
If a visitor doesn't register, buy, or perform any of your desired actions, what do you have to lose? Offer something interesting and valuable right before they leave (and possibly never come back again). This could be a special discount code for their first purchase, a free e-book or download, or something else, but don't let them go without trying. Signups from exit intent forms might create more sales later on when you already have introduced yourself, your values, and the solution you provide.
3. Facebook IFrame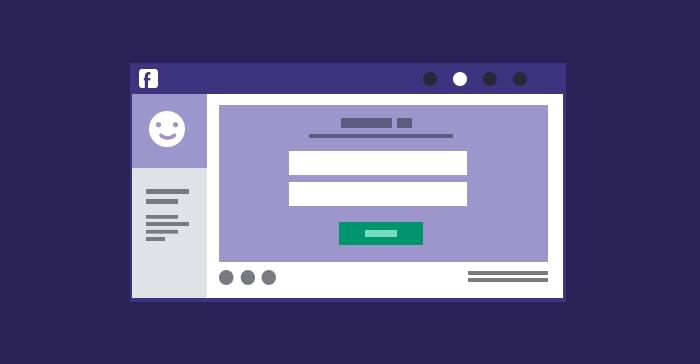 Many brands looking for cost-effective ways to gain new subscribers turn their attention to social media. If only all of our social media followers could also be email subscribers. Well, if you want something, you have to ask for it. What you can do here is place a basic HTML signup form as a separate tab on your Facebook page or other social account. Most email service providers offer web-forms with ready-to-copy HTML code. Paste the code into a Facebook iframe, and you're ready to go.
After you set up the form, make a Facebook post inviting your followers to open this new tab and sign up for your (presumably) awesome newsletter. Consider using a promoted/paid post for this purpose, as only 2–3 percent of your followers might see your brand's posts organically in their timeline, thanks to the Facebook algorithm.
4. Twitter Lead Generation Ads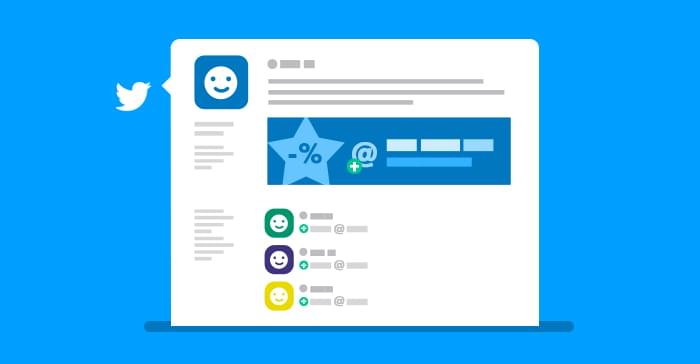 Many marketers are unaware that Twitter can be used for list-building. It will cost more than putting up a pop-up form, but that doesn't mean you shouldn't try it. Nowadays, lead generation is largely associated with the B2B software industry, but social lead generation can also work for service-based companies, real estate, education, and just about any industry with a sizable social audience.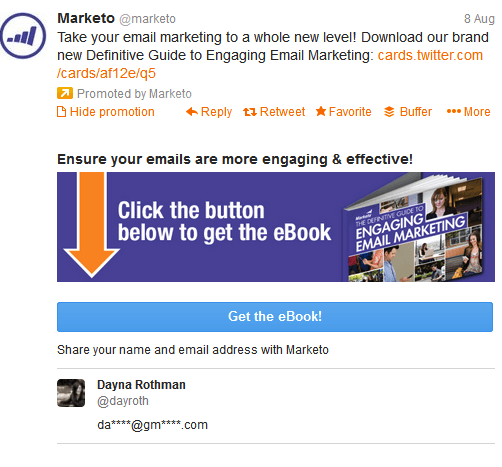 Twitter's lead generation tool is essentially a single-field signup form. If it's successfully connected to your ESP, Twitter will pass the new subscriber's information directly to your list, including email address, name, and Twitter handle. From this point, setup an automated email campaign based on twitter source to introduce your new "lead" (a relative term, I know) to products and services you provide. Maybe even send a survey to learn more about them?
You probably have a set of buyer personas buried deep in some obscure subfolder of your Google Drive. It's time to pull these out and reassess. What channels yield your best customers? What are their biggest challenges and objectives? You can target your Twitter ads based on these data points.
* * *
There is plenty more to learn about pop-up forms, but now you know where to start. When you're ready, you can try a feature box, a lightbox pop-up, a top of sidebar embedded form and many more. Whatever you do, don't don't show the pop-up immediately after a visitor enters your site. Per my experience, this is a lousy practice. People will just close it, and you'll gather few, if any, email addresses.
Most importantly, test everything. Experiment, fail, learn, and repeat.
---
Krists Taurins is an account manager at Mailigen, a web-based email marketing solution for businesses.