Integration software is important for any company that has a lot of dispersed data (every company) and finds itself duplicating connections or data across lots of systems. Why spend your time duplicating the data when you can get one system to talk directly to another and pull information for you?
ALSO READ: Zapier vs. IFTTT: The Best Tool for Task Automation
Zapier is great for most basic integrations between widely-known apps, but many Zapier alternatives offer customization and implementation services to fit more specific needs, especially those of enterprise or tech-heavy businesses. Check out these eight that will custom build for you.
Cloud integrations: Integration Platform as a Service (iPaaS)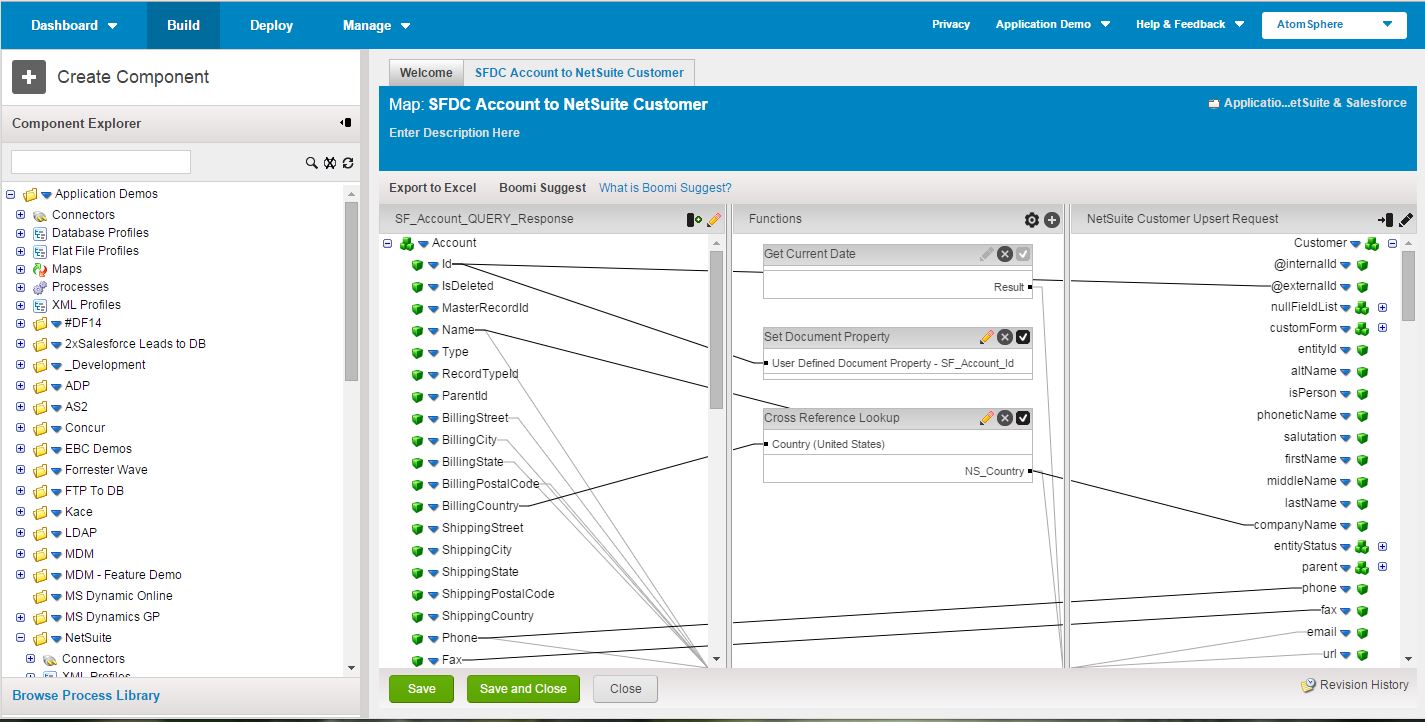 Boomi is an enterprise-ready solution with built-in data mapping. The platform uses Boomi Atom, a "lightweight runtime engine," to manage your processes within the platform. This means you have access to process logs and can build proactive notifications if trouble arises.
API management converts any endpoint into an API and reduces IT engagement, saving your developer talent for other, more important tasks. Boomi facilitates secure electronic data interchange (EDI) transactions between partners, which accounts for its robust finance integrations. You'll also find sales and HR platform integrations to round out the selections.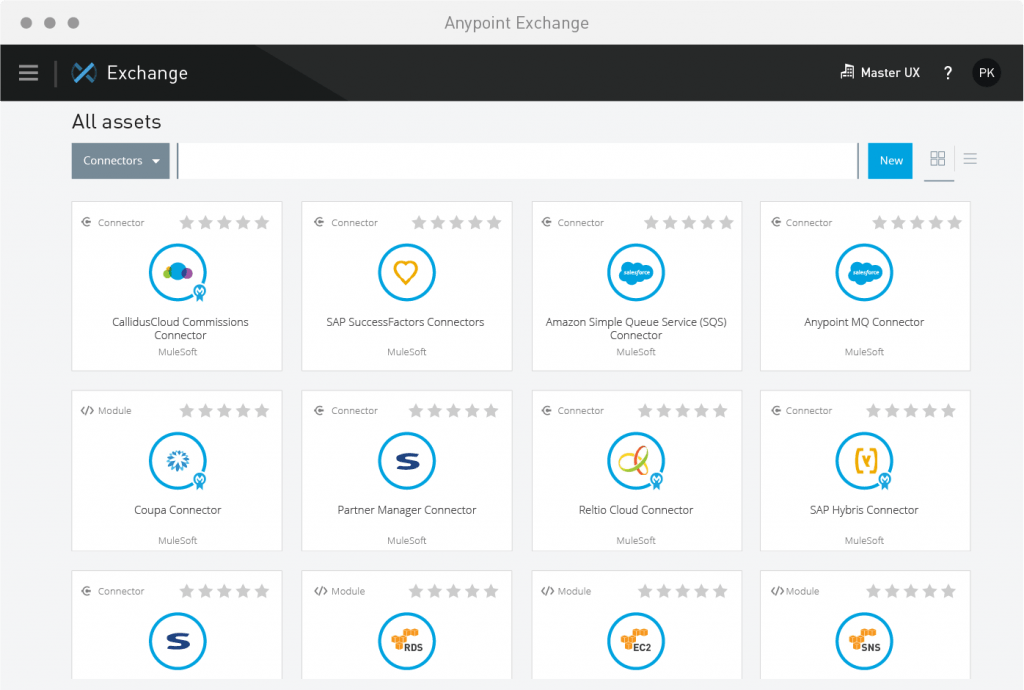 Mulesoft offers both on-premise and cloud platforms that integrate SOA, SaaS, and API connections. Mulesoft's API connections give you the freedom to build mobile integrations that are connected in a secure environment. This is great news for newly mobile or mobile expansions because you can connect existing platforms instead of re-building your applications from the ground up. You can also connect CRM to other applications, which helps reduce data silos.
Because they work through API endpoints, Mulesoft's programs are developer-heavy; this is not a platform for folks without dedicated development teams.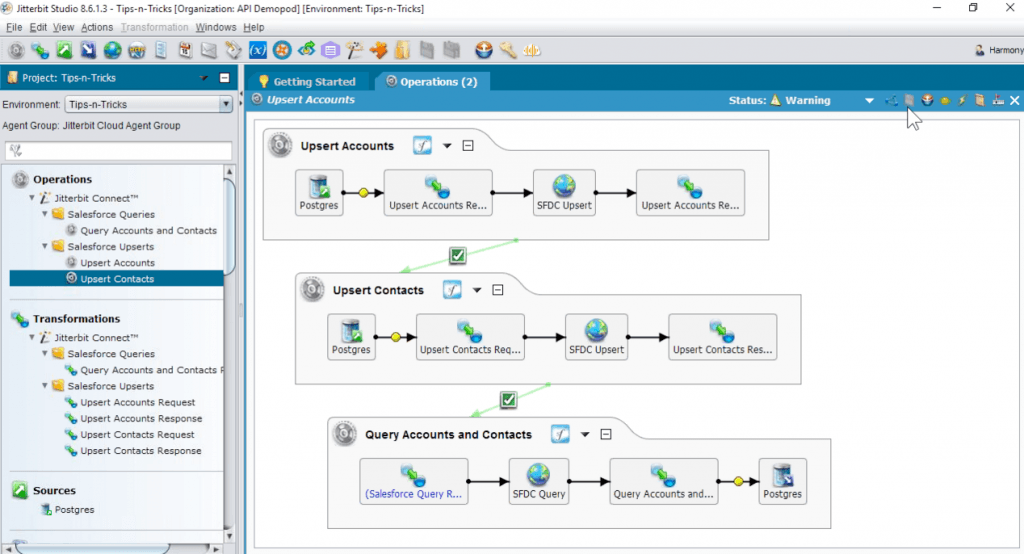 Jitterbit provides integration software that focuses on ease of use and speed. The interfaces don't require technical knowledge to set up software interactions, and there are templates for common connections. The price point for this software is somewhat higher than others in its category, but Jitterbit offers true, real-time data connections, as opposed to those that sync in intervals. Teams that rely on just a few platforms but need a single source of truth for rapid decisions will love this product.
Cloud Elements' tag line is "built for developers," which can seem scary for some less technical folks, but it's not as complex as it seems. Cloud Elements provides an API integration platform that connects your apps to each another. This is good for businesses, but also for apps that need to run integration connections as a service.
Think of a hub as a single point of access from which you can reach a lot of other apps. To ease set-up, they feature over 115 pre-built app integrations in their library. All apps have a basic set of actions that are available via RESTful API, and they'll add more if you need them. Those same RESTful API connections make the platform developer-friendly, but not fully developer-dependent.
Scribe Online provides app integrations in the cloud that run via API. This platform provides a straightforward visual interface with low or no-code necessary to set up, monitor, and analyze your data. Scribe provides documentation for all data transfer processes that automatically tracks updates and monitors for lost data.
This software is consumer-focused, with lots of training and support to help users get started. Scribe also offers data integration options for enterprises and SMBs, and custom workflows for niche markets.
On-Premise Integration Options
This code-heavy onsite integration option requires a knowledge of SQL relational language, but is incredibly powerful. All of the versions of Microsoft's Server Management Studio contain the SQL data transfer services (DTS), which moves data across separate and often uncommunicative databases.
Your team can build the Server Management Studio to run actions immediately or on a delay. Developers can set up data transfer from anywhere using advanced scripting capabilities. Custom add-ons and plug-ins are available, but not always fully supported.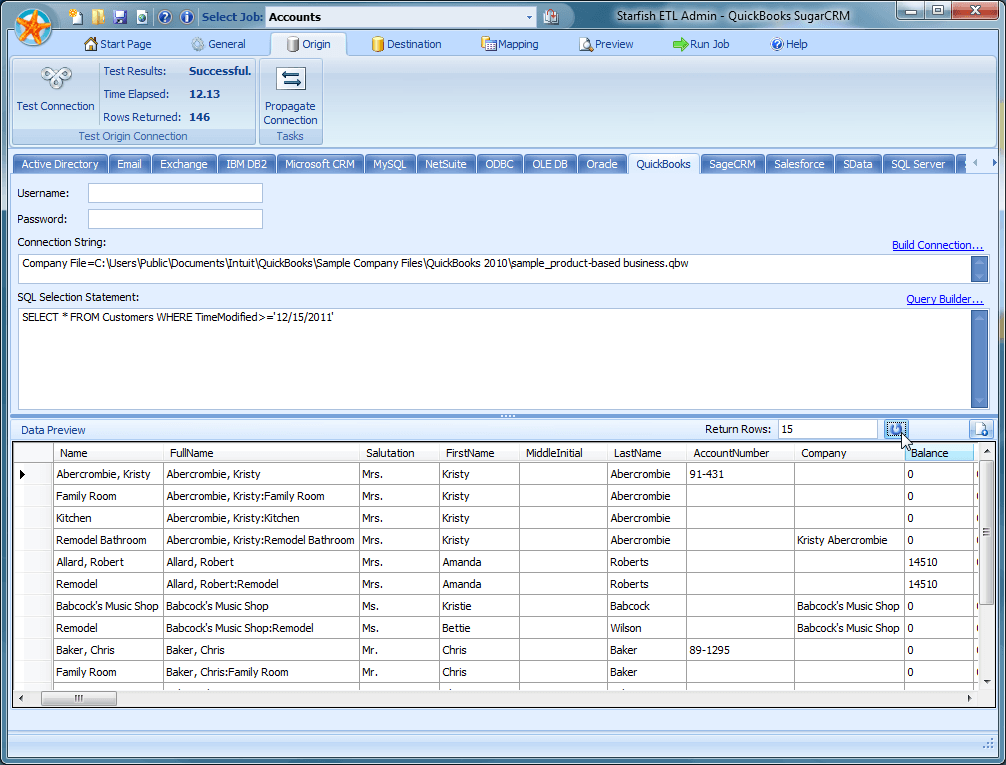 The ETL in the name stands for the three main functions in the data migration process: extract, transform, load. Starfish's platform is based on this three-pronged approach for speedy data transfer and database integration. The platform gives you CRM integration to keep all parts of your organization informed about customer needs and behavior. Their onboarding team helps you build a custom map that links your existing tools, including:
Email

Social

Website and mobile platforms

Marketing automation

SQL databases
Starfish also addresss one of the most common challenges of data migration (duplication), with built-in data checks.
This enterprise-level data integration software promotes speed and automation as their most valuable assets. By connecting your tools to Informatica's PowerCenter, you'll gain real-time visibility and control over all data changes. Its connection model is built to scale, so your team can attach new data centers as needed. All data goes through validation and testing, which means PowerCenter can notify you of any faults. If you're interested in improving your processes (and you should be) you'll like the extras here:
Unstructured data parsing

Metadata analysis and process engagement

Operations and governance oversight 
* * * 
Zapier alternatives range from the highly technical (you need to know code) to the plug-and-play model, but this category of middleware is rapidly expanding. As enterprise systems and APIs become more advanced and more diverse, tools that offer the most and best integrations will often win.