The widespread use of mobile payment technology is quickly becoming a reality. Juniper Research predicts that one fourth of U.S. and European mobile users will pay in-store using near-field communications (NFC – the technology that powers Google Wallet and Apple Pay) by 2017, expanding the global NFC payments market to over $180 billion.
Businesses everywhere – including major retailers such as Target, CVS, and Best Buy – are still grappling with the speed of mobile payment innovations, and trying to discern their impact on customer habits. They're also brainstorming ways to use these changes for growth and retention.
Let's take a look at the mobile payment landscape, before moving on to how businesses can benefit.
Mobile Wallet Contenders
On October 20, Apple released its new contactless payment service, Apple Pay. After garnering over a million card activations within the first three days of its availability, it's now the largest mobile payment service in the country.
Unlike consumers, businesses have been less eager to embrace the new service, as it still requires them to pay dreaded "swipe fees" to banks, and keeps user identities anonymous (good for consumers, but bad for business analytics). There has been further debate around whether or not contactless payment adds convenience or value to the shopping experience, as consumers don't generally complain about their plastic cards being slow and cumbersome.
A consortium of retailers called the Merchant Customer Exchange (MCX) – which includes retail giants like CVS, Wal-Mart, Lowes, Bed Bath and Beyond, Publix, and Target — is building its own rival payment app called CurrentC.
"contactless payment technology isn't new"CurrentC, scheduled for release in 2015, will allow customers to connect their bank accounts directly to in-store purchases, thus cutting credit card companies out of the process. MCX advocates that their product is a better solution for merchants, as it will save them swipe fees and let them gather valuable data for customer relationship management (CRM) and loyalty programs.
Although recent hype has mostly focused on these two recent platforms, mobile and contactless payment technology isn't that new. Google Wallet has been operating their free, ad-funded system since 2011. Softcard gives users contactless access to Amex, Chase, and Wells Fargo credit cards, as well as the ability to add money from separate accounts. And chip-based, EMV credit/debit cards have been around since the early 2000s.
Despite these options the mobile payments market is still taking shape. No clear leader has emerged, and the compatibility is far from ubiquitous. But consumers are already flocking towards the systems and hardware that interest them most, which means standardization is likely around the corner. There are over five billion active mobile phone accounts, and amongst young adults (18-34), about 30 percent already use their smartphones to assist in shopping.
The Swipe, the Scan, the Pass
The new age of mobile payment is supported, in large part, by a technology called near-field communications (NFC). Essentially, NFC allows one device to communicate with another by exchanging electromagnetic signals. To make an NFC payment, the buyer simply passes their mobile device in front of a sensor, and the payment terminal reads the card or bank information transmitted by the device as if it were an actual credit card.
Apple Pay is NFC-based. CurrentC, on the other hand, relies on quick response (QR) codes that, in theory, would be scanned at checkout by a sales clerk. Yes, you read that correctly, MCX is attempting to rival an Apple product with QR codes. But before you scoff, can you think of any chains that have successfully used QR-centered mobile payment campaigns?
Ever heard of Starbucks?
Of the 7.5 million mobile wallet users in North America as of 2012, an estimated 7 million were Starbucks app users . . . which means Starbucks must be doing something right. Their mobile payment program is centered around loyalty and rewards. Customers load money from personal accounts or gift cards onto their Starbucks account, and to buy drinks, they can either swipe a Starbucks card or scan a QR code on their phone.
What You'll Need
Whether for QR scanning or NFC compatibility, businesses won't need to do much on the software side to get up and running with mobile payments. Your company will, however, need to look into your POS hardware and make sure it's compatible with contactless payment. For QR codes, like those CurrentC will operate on, you would need a QR scanner, of course. For NFC, you'll need an NFC compatible point-of-sale (POS) terminal, which will be labeled with the universal symbol shown below.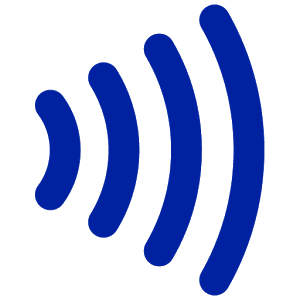 Payment equipment and processing vendors such as VeriFone and First Data have made NFC terminals widely available and are even pushing for their adoption, encouraging any merchants upgrading their systems to make the NFC switch now.
Harnessing the Change
When discussing mobile payments, it's easy to get wrapped up in the technical specifications and overlook the real business opportunity. The biggest opportunities for businesses to grow and add value for their customers are in loyalty and data. When each of your customers starts paying with a mobile device (depending on the application) your ability to know that customer and personally incentivize their shopping experience increases. Sure, maybe it's not that much of a shortcut for a consumer to pull up an app and scan their phone rather than pay with a traditional card, but loyalty programs and the data that feeds into them are your opportunity to add value to the customer experience.
In an economy swimming with loyalty programs (recent estimates say 2.65 billion loyalty members in the U.S. alone), there is a rising mandate for businesses to reach out to their customers in specific, personalized ways, such as offering a free item on their birthdays. Mobile payment technology is a strong contender to be the instrument of that change.
In a report on Softcard conducted by Euromonitor International, some merchants reported that the loyalty and data opportunities the wallet provides are worth more than mobile payment capabilities themselves.
You're probably thinking, "So . . . Apple Pay is useless, then?"
Not necessarily. It's utility to merchants may not be as straightforward as some of the other mobile wallets, but there are ways to make it work for your business, as well as the other wallet vendors.
The key is to look into third party applications that help you design unique loyalty strategies.
Here are two examples: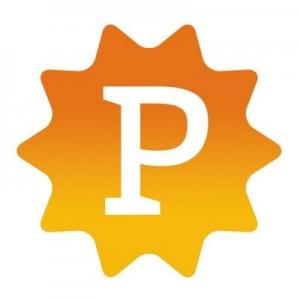 Perka is a loyalty app developed by First Data that uses a posted "beacon" to notify you when a customer enters your store. You can send targeted discounts and offers to your customers' mobile devices and reward them for purchase patterns. Paired with First Data's Clover station (NFC and Apple Pay ready), your business can be a mobile  payment powerhouse.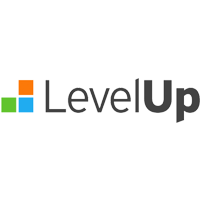 LevelUp supports payments from Apple, Android, and Windows devices, along with QR and NFC input, and provides businesses with impressive loyalty management features and detailed customer analytics for mobile commerce. The open platform lets you customize LevelUp according to your needs, or add mobile payments to a preexisting app.
The mobile payment wave is getting closer, and businesses need to start doing research now if they don't want to be left behind. Figure out what new hardware you may need. Check with your POS developers to make sure your software is optimized for contactless payments in multiple forms. Find a third party loyalty app to help you capitalize on the new digital assets that wallets will give you.
***
Mobile payments are really about two things: easier access, and added value for customers. Those are ideas your business can certainly get behind. When weighing the mobile payment options, consider not only what technology your customers want to use, but also what will add value to their experience without compromising your business goals.
For more information on loyalty, read our latest report on customer loyalty trends. Have any feedback or thoughts on mobile wallets? Share your comments below.