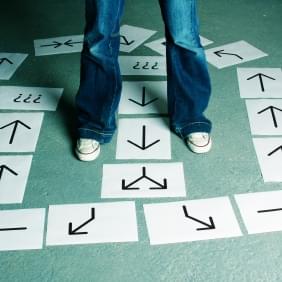 Gamification is often seen as a tool for large enterprises, when in fact, there are many solutions available for small businesses. Gamification, or adding gaming concepts to non-gaming  situations, can be cost effectively integrated with existing applications for small businesses. With the rise in cloud gamification solutions, gamification is affordable as ever. Choosing out-of-the-box solutions, and examining various pricing models and features will help your small business strive with gamification.
Out-of-the Box Solutions
Many gamification companies offer out-of-the-box solutions that you can customize yourself. While a gamification application completely designed for your company is ideal, that's what will break the bank. Instead, many solutions available will allow you to add your own metrics, content, and even graphics. For example, Playvox by Arcaris offers an out-of-the-box gamification platform for call center agents for free. While not all solutions will be free, using a solution that you can customize yourself will cut down on implementation costs while still providing the desired results.
Pricing Models
In addition, pricing models vary greatly by gamification provider. Many companies have various pricing plans based on features. If you're looking at trying gamification for the first time, choosing the smallest package to test isn't a bad idea. In addition, many companies will also offer gamification per user, so if you're a small company you can test it out with a few licenses. For example, some solutions such as ExpertOffice, are available for as little as 83 cents a user per month. However, pay attention as some companies offer lower rates based on time frames.
Features
When it comes to gamification, you get what you pay for. Even so, most small businesses are only looking to integrate gamification with one or a few processes such as inside sales or e-commerce. While additional features are helpful, it's unnecessary to buy a solution with hundreds of features you won't use. If you don't have a CRM system, it's pointless to pay for a solution that offers a long list of CRM integration features. With the popularity of gamification, many gamification companies are developing that focus on specialized areas. One example is FantasySalesTeam, which specializes solely on gamification for inside sales teams.