The subject of "women in technology" has generated a lot of discussion and controversy in recent years. Some decry systematic prejudice, while others point to cultural and environmental forces.
Regardless of your persuasion, it's hard to deny the facts. Women are underrepresented in IT. Over half of the nation's professional workforce is female, but women only account for 26 percent of IT jobs, according to the American Association of University Women.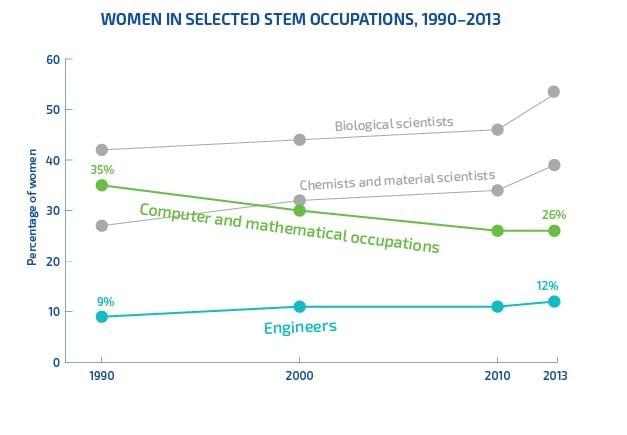 The Girl Geek Dinner nonprofit organization aims to demystify the subject by educating the public and supporting young women pursuing careers in technology. Founded in London by IT consultant Sarah Lamb, the program quickly became an international sensation, creating networks and subcultures of female "geeks" from Philadelphia to San Francisco and overseas. Girl Geek Dinners has attracted corporate sponsorship from A-list companies like Google, Facebook, Microsoft, Yahoo, and Intel.
The Nashville chapter launched in 2013 at the behest of Rachel Werner (back-end developer at Built Technologies) and Kristin McKinney (partner developer manager at the Nashville Software School). The two have worked diligently and volunteered their time to bring the same level of energy and advocacy to the Nashville tech community.  
TechnologyAdvice is proud to sponsor the latest dinner at our new Interstate Boulevard location, in our recently remodeled Tech Tavern. In addition to helping businesses grow through technological innovation, we strive to promote female talent in the IT space. Our workforce is over 30 percent female, and we've made a deliberate effort to cultivate talent diversity by supporting several of our female team members through advanced IT training. These values extend all the way to our executive team via Heather Neisen, director of operations and HR. 
At the Nashville Girl Geek Dinner #15, several of our team members will join in a round table discussion to cover topics such as female hiring and employment, choosing your IT role, and working in an "agile" environment.  Join us to hear stories from the women who make up the TechnologyAdvice family.
Here's the lineup: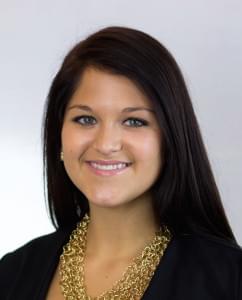 As Talent Development Manager, Shayleen plays an important role in the recruiting, onboarding, and retention processes at TechnologyAdvice. She brings new quality talent to the team by facilitating hiring efforts from start to finish. A University of Tennessee at Chattanooga graduate, Shayleen received her Bachelors of Science in Marketing prior to joining TechnologyAdvice in 2014.  
Megan Meza, Senior Product Manager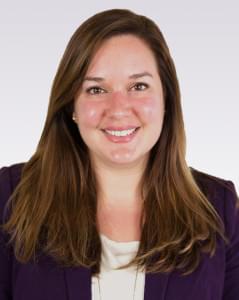 Megan joined our team this year with a wealth of business and technology experience. She spent most of her career at Rackspace in product development, launching five new products and bringing countless features and updates to market. As a Product Manager on the TechnologyAdvice team, Megan keeps the many moving parts of the business running smoothly. Megan loves traveling the world, from once-in-a-lifetime places like Budapest to star gazing in the Smokies.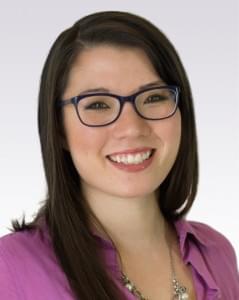 Amy's creativity can be seen all over our website — whether it's a blog graphic, page design, or a new back-end system. We are thrilled to have her on the team. Amy graduated from Belmont University and has over five years of professional design experience. TechnologyAdvice has supported Amy through several advanced training courses including Transition from Marketing to Product UX, IDEO U's Insights for Innovation, and IDEO U's From Ideas to Action. Outside of TechnologyAdvice, Amy is a poet mentor and teacher with local nonprofit Southern Word.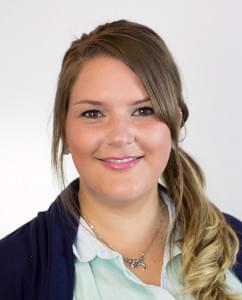 Amanda started at TechnologyAdvice four years ago in operations. Recognizing her growing interest in web development, TA sponsored Amanda through Nashville Software School in 2014. She graduated ( with flying colors) and is now a key part of our software engineering team. Amanda has a background in design and development and a degree from Western Kentucky University. On any given weekend, she's likely hanging out with her dog Ruby — either hiking or playing at the dog park.
Our panelists are eager to share their experiences and launch an engaging discussion. If you're in the area and decide to attend, prepare some thoughts and questions to share. The event will run from 6-8:30 p.m.
6:00 – 6:20: Heavy Appetizers/ Networking
6:20 – 8:00: Round Table Discussions + QA
8:00 – 8:30: Networking/ Wrap Up
To learn more, check out the Nashville Girl Geek Dinners website, and get your free tickets through Eventbrite. Use the hashtags #ggdnashville, #girlgeekdinner, and #technologyadvice to promote the dinner on Twitter. Hope to see you there!