The SharePoint Technology Conference (SPTechCon) is just around the corner, scheduled for  April 2-5 at the Renaissance Austin in Austin, Texas. This is a great opportunity for anyone who uses SharePoint or any of Microsoft's collaboration tools to learn about new developments and strategies for business productivity.
Attendees will get familiar with SharePoint 2016, the latest on-premises server release from Microsoft, while also gaining valuable insight for working with SharePoint 2013 and 2010, as well as Office 365.
At SPTechCon 2017, you can choose from more than 80 classes and tutorials targeting IT professionals, business decision-makers, information workers, developers, and software and information architects. Maybe you need to upgrade to a more current version of SharePoint, move to the cloud, or you have technical questions about the platform. SPTechCon will help you improve your skills and broaden your knowledge in all of these areas.
Here are a few of the classes we're excited about this year (for a full list, visit the conference classes page): 
A Power User's Guide to Building Productivity Solutions in Office 365 (Full-Day Tutorial)
Presented by Don Kirkham and Jennifer Mason, | Planet Technologies
Office 365 can make a significant impact on your organization, but before you jump in, there are some basics you need to understand. This full-day workshop will cover those basics, along with some common practices for collaboration within teams, business process automation, and intranet tools. This is an intermediate-level workshop for Information Worker Essentials and Power User Essentials.
Modern Application Development with Office, SharePoint and Azure (New Full-Day Tutorial)
Presented by Eric Shupps | Binary Wave
Microsoft offers a variety of options for building on-premise, cloud, and hybrid solutions, and there's a lot to know about how, when, where, and why to use things like SharePoint add-ins to Azure web applications. This full-day, interactive class will look at every option and discuss the pros and cons of each. You'll have the opportunity to see these systems in action with a series of deep-dive demonstrations. You'll walk away knowing not only how to create apps and add-ins, but which ones to use and why. This intermediate-level workshop is for Developer Essentials.
A Beginner's Guide to Client-Side Development in SharePoint
Presented by Mark Rackley | PAIT Group
One of the most popular classes offered at SPTechCon, this course introduces attendees to client-side development in SharePoint and teaches essential skills you can begin using right away. You will learn the pros and cons of client side development and how to get started, how to interact with SharePoint using JavaScript to build applications without the need for Visual Studio, what jQuery is and how to use it, and much more. This class is for Developer Essentials and Power User Essentials.
Microsoft Graph: The Swiss Army Knife for All Your Enterprise Data
Presented by Andrew Connell | Voitanos 
New at SPTechCon in 2017, this class will teach you how to use Microsoft Graph in your custom applications to build solutions for your organization. You'll look at authentication requirements and flow, as well as the different endpoints, and a few tips and tricks on how to best use this powerful API. This intermediate level course is for Developer Essentials.
* * *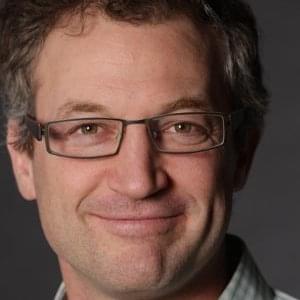 You won't want to miss the keynote speaker at SPTechCon 2017, Mark Kashman. His presentation, titled Reinventing Content Collaboration – the Future of SharePoint is Now! will take place Monday, April 3, at 10 a.m.. Kashman is a Senior Product Manager on the SharePoint team, focusing primarily on SharePoint online. He joined Microsoft in 2000 and started working with SharePoint building a digital asset management solution on top of SharePoint 2007 before moving to the team.  
Kashman will be joined by several other esteemed SharePoint experts who will speak and teach during the full, four-day conference. Gain critical knowledge through the extensive array of courses, take the opportunity to hear from exhibitors, and enjoy networking with other professionals in your field.
If you haven't registered yet, there's still time. Click here to view passes and pricing, and be sure to use code "SHAREPOINT" for $200 off at checkout.