Slack is one of the leading online communication tools that brings teams of all sizes together through a customizable user interface (UI), with highlights that include direct messaging, group chat, and file sharing. Slack also improves concise communication among colleagues and promotes improved workflows within an organization.
The application works as seamlessly with office computers as it does with mobile devices, offering a robust UI that team members can fully experience while on the go. Slack also integrates efficiently with various collaboration and office tools as well.
However, with all of its benefits, Slack does come with a number of drawbacks. For example, its cost is ranked among the highest when compared to just about every other team messaging app on the market. Additionally, Slack's audio and video call capabilities can sometimes leave more to be desired.
Slack isn't the only notable team messaging app on the market, and in some cases, there are Slack alternatives that teams may find more suitable for their unique needs. Some alternatives include Basecamp, Flock, Google Workplace, and Fleep, just to name a few.
Top 7 Slack Alternatives
Basecamp is a popular project management and remote team communication app. This Slack alternative is a useful tool for businesses of all sizes, and is recommended for remote team use. Effective communication is essential for the success of any project, and with that in mind, Basecamp offers numerous tools to aid in collaboration efforts through the use of message boards and real-time group chat. This app also offers reasonable pricing plans that can fit most budgets.
Flock – Best for Large Team Use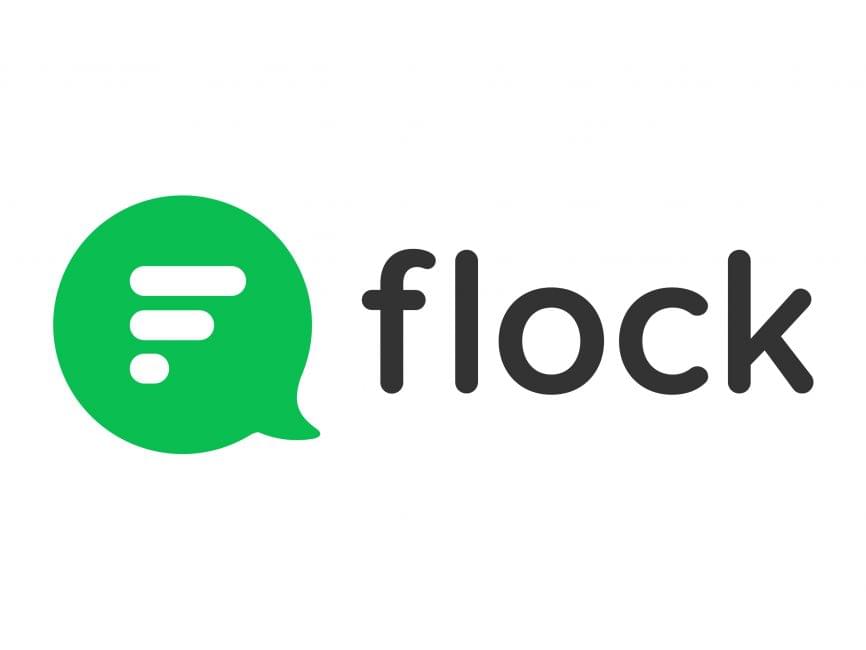 Available on Web browsers and widely used operating systems including Windows, macOS, Android, and iOS, Flock streamlines internal communication among team members. It also comes loaded with task management features that allow teams to keep abreast of what actions they need to take as part of a collaborative effort. Public channels are also available and they help facilitate general communication as well as team-specific conversations. Additionally, Flock uses an automation tool that simplifies your company's workflows, and helps with budget planning and lead generation.
Google Chat – Best All-encompassing Software Solution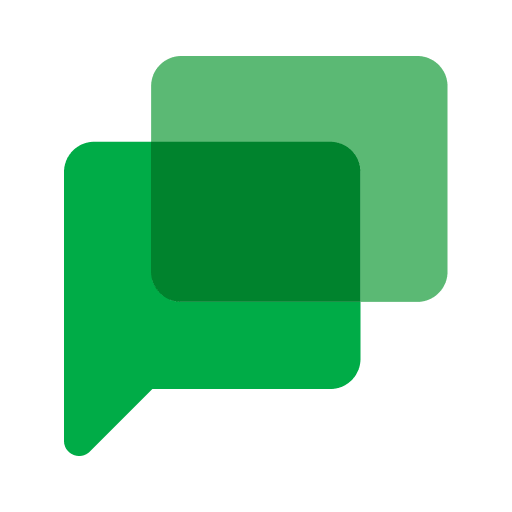 Google Chat is a successor to Google Hangouts and is available for use on Android, iOS, and Web browsers. Similar to Google Hangouts this Slack alternative offers collaborative features like group chats and direct messages. The platform also offers additional functionality like suggested replies and filtered searches. Google Chat lets users take full advantage of a host of Google's popular software products, which include Gmail, access to file-sharing through Google Drive, Google Calendar for scheduling meetings and Google Meet for video conferences.
ClickUp – Best for Teams and Businesses of All Sizes
ClickUp is an app used for team messaging and collaboration. This software tool gives users the freedom to create channels for team communication on specific projects. Every user is able to leave channel comments, tag colleagues and share various documents and files directly in a chat window. Aside from instant messaging, ClickUp also has a complimentary feature called ClickApps that promotes workflow customization, project management as well as task automation.
Fleep – Best for Combining Instant Messaging With Task Management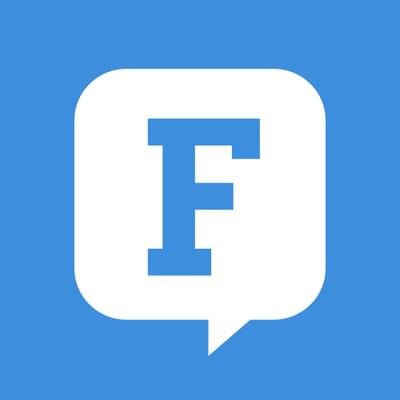 Fleep is a collaborative and task-oriented app that is available on various operating systems including Windows, macOS, Linux, Android, and iOS. Fleep allows users to start conversations based on specific topics and projects and every collaborator is able to pin important messages and better manage their workflows. Additionally, Fleep has a unique feature that lets its users begin conversations with non-Fleep users by simply adding their email addresses, which further maximizes collaboration efforts.
Ryver – Best for Organization and Document Sharing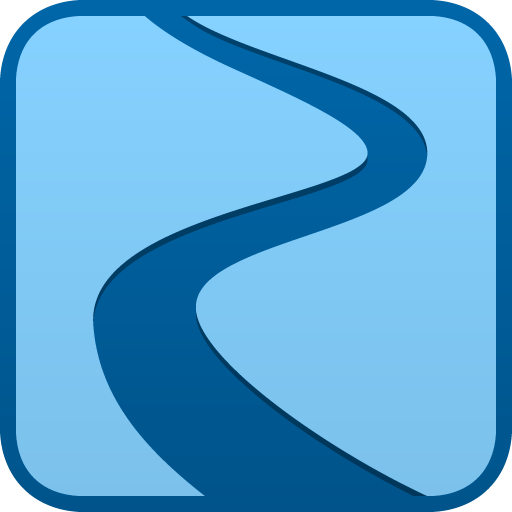 Ryver is a Slack alternative that caters to businesses of all sizes. This app acts as a collaboration tool, but unlike many other apps in its category, it also offers unlimited group messaging, file-sharing and conversation searching. Starting an open dialogue through public forums, or setting up department or group focused conversations, is a snap for teams using Ryver.
Chanty – Best for Unlimited Messaging and One-On-One Audio Calls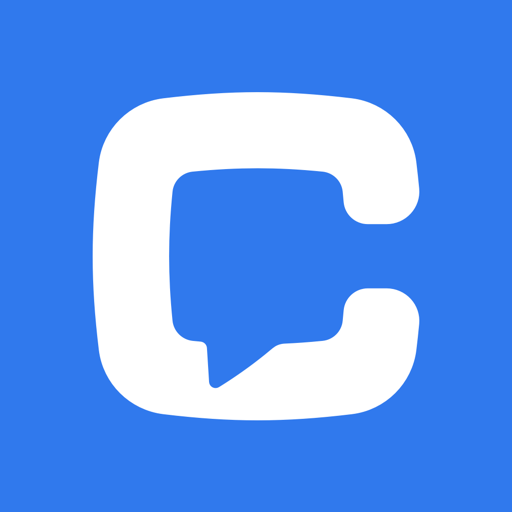 Chanty is a Slack alternative that offers a number of perks including an unlimited message history, voice messages, and one-on-one audio calls. A feature called the Kanban board allows teams to set project due dates, organize to-do lists, and notes as well as tracking their progress to improve project management and company-wide communication.
Common Features Found in Social Collaboration Tools
Social collaboration tools can often share several common features that facilitate communication, teamwork, and information sharing among users. Such features include the creation of user profiles that contain the personal information of team members who make themselves easily identifiable and establish professional connections within the tool.
Activity feeds often display a chronological stream of updates, posts, and notifications relevant to each user. Users can view the latest activity from their colleagues, teams, or groups that they follow. Activity feeds provide real-time updates and keep users informed about ongoing projects, discussions, and other relevant information.
Real-time messaging involves instant messaging and chat features that allow users to have quick, synchronous conversations with other individuals or groups. Real-time messaging promotes immediate communication, fosters collaboration, and can be used for both formal and informal discussions.
Social collaboration tools typically allow users to upload, store, and share files with others. This can include documents, presentations, images, videos, and other file types. File sharing features may include access controls, permissions management, and the ability to collaborate on files instantly.
It's important to note that the specific features of collaborative tools may vary depending on the tool, as different tools cater to different needs and use cases.
Benefits of Using a Collaboration Software
Using collaboration software offers numerous benefits for individuals, teams, and organizations. For example, collaboration tools facilitate seamless communication among team members regardless of their location. These tools also provide various communication channels such as instant messaging, video conferencing, and discussion forums. These tools also promote increased productivity and communication, streamlines workflows, centralizes information, and provides a centralized platform for collaboration as well.
Many collaboration tools also offer integrations with other software and productivity features. This allows seamless data transfer, synchronization, and automation of workflows across different applications. Integrations eliminate manual data entry, enhance data accuracy, and improve overall efficiency.
Additionally, collaboration software can scale to accommodate teams and organizations of varying sizes. It offers flexibility to adapt to changing needs, accommodate growth, and support evolving collaboration requirements. Collaboration tools can be customized and configured to fit specific team workflows and preferences.
Overall, collaboration software promotes effective communication, improves productivity, fosters teamwork, and enables efficient knowledge sharing. It empowers organizations to leverage the collective intelligence and creativity of their teams, leading to better outcomes and a more engaged workforce.
How Do I Choose the Right Slack Alternative for My Business?
Choosing the correct Slack alternative for your business involves a number of different factors worth considering. There are a vast number of Slack alternatives on the market, but that shouldn't discourage you from diving in and beginning your search.
You should start by identifying your business's collaboration requirements. Consider factors such as team size, communication needs, project management, file sharing, integration capabilities, and any specific features or functionalities you may require.
When conducting a search for collaboration tools make sure that you narrow your search and consider a tool that offers the features you need, such as real-time messaging, file sharing, task management, video conferencing, document collaboration, and integration options.
Additionally, you should assess the integration options available with the collaboration tool you're considering. Think about other software and productivity tools your business relies on, such as project management platforms, document editors, and calendars. Choose a tool that integrates well with your existing software to streamline workflows and ensure seamless data flow.
By carefully considering these factors, you can confidently select a Slack alternative that aligns with your business requirements, enhances collaboration, and provides a positive experience for your team.
Looking for the latest in project management software? Check out our Project Management Software Buyer's Guide.
Featured Partners
1

monday.com
monday.com Work OS is the project management software that helps you and your team plan, execute, and track projects and workflows in one collaborative space. Manage everything from simple to complex projects more efficiently with the help of visual boards, 200+ ready-made templates, clever no-code automations, and easy integrations. In addition, custom dashboards simplify reporting, so you can evaluate your progress and make data-driven decisions.
2

Wrike
Wrike's top-notch workflow management software allows you to easily visualize priorities, boost collaboration, and maintain control of your projects. Bonus: you can move seamlessly between apps, without logging in or out. Wrike has more than 400+ integrations with popular platforms such as Google, Dropbox, Microsoft Office, and many more. Automation and AI features strip away time-consuming admin tasks so you can do the best work of your life.
3

Quickbase, Inc.
Big ideas aren't simple to execute. So we're here to help you tackle any project, no matter how complex. We're Quickbase.

Quickbase helps customers see, connect and control complex projects that reshape our world. Whether it's raising a skyscraper or coordinating vaccine rollouts, the no-code software platform allows business users to custom fit solutions to the way they work – using information from across the systems they already have.
FAQs
Technology Advice is able to offer
our services
for free because some vendors may pay us for web traffic or other sales opportunities. Our mission is to help technology buyers make better purchasing decisions, so we provide you with information for all vendors — even those that don't pay us.