Procore is a project management software solution designed to assist construction professionals with managing their projects from planning to completion. Procore is able to streamline communication, collaboration, and overall efficiency within the construction industry where a centralized platform lets construction teams, and others, work together on various projects.
Construction project management software is being widely used by today's industry professionals, and despite the benefits associated with using Procore for your project management needs, there are many other alternatives to Procore that may better suit your company.
Top 7 best alternatives to Procore
Autodesk Construction Cloud: Best centralized cloud-based software system
Autodesk Construction Cloud provides a wide range of tools and features, covering various aspects of construction project management, including document management, design collaboration, project insights, field management, and more. Having an all-in-one solution can streamline workflows, improve communication, and reduce the need for multiple software platforms.
Bluebeam Revu: Best for organizing and managing large volumes of work documents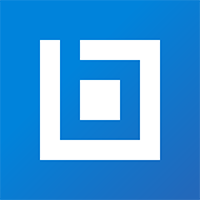 Bluebeam Revu is a software application that conveniently works as a plugin that can be used with all Microsoft Office products, and is designed primarily for professionals in the architecture, engineering, and construction (AEC) industries. The software makes it easy to manage, collaborate on, and review project documents in a digital environment. Bluebeam Revu is mostly known for its powerful PDF creation, editing, markup, and collaboration features.
Smartsheet: Best for third-party application integration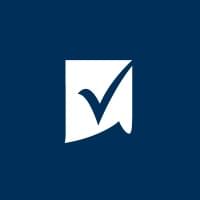 Smartsheet is a cloud-based project management and collaboration tool designed to help teams and organizations manage tasks, projects, and workflows. The software provides a flexible platform that allows users to organize and track work, automate repetitive processes, and collaborate with team members in real-time.
Acumatica: Best for its modular design architecture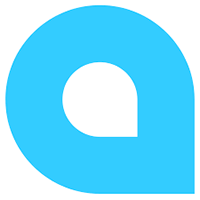 Acumatica is a cloud-based ERP software solution designed to help businesses manage various aspects of their operations, including financials, distribution, manufacturing, customer relationship management (CRM), project accounting, and more. It is a comprehensive and flexible ERP system that can be tailored to the specific needs of different industries and organizations.
Buildertrend: Best for time tracking and monitoring labor costs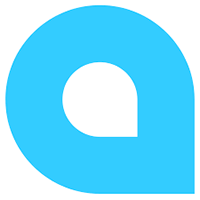 Buildertrend is a cloud-based construction management software tool that's designed to streamline and improve project management processes. It provides a centralized platform that helps professionals efficiently manage various aspects of construction projects, from start-to-finish.
Fieldwire: Best for creating daily reports and field logs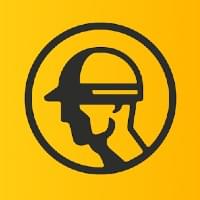 Fieldwire is a construction management software designed to streamline project collaboration and communication in the field. It provides a mobile-first platform that allows construction professionals to efficiently manage tasks, documents, and project-related information from their mobile devices and desktop computers. Fieldwire is focused on improving communication, coordination, and productivity on construction sites.
Oracle Primavera: Best for overall collaboration and communication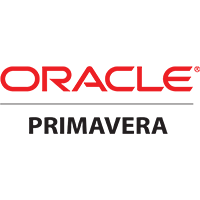 Oracle Primavera is a suite of enterprise project portfolio management (PPM) software applications designed to help organizations effectively plan, manage, and execute projects of various sizes and complexities. It is a comprehensive and scalable solution that caters to industries such as construction, engineering, utilities, oil and gas, manufacturing, and others that require advanced project management capabilities.
Benefits of using construction project management software
Construction project management software offers a wide range of benefits that can streamline project operations and improve overall efficiency. For example, project management software facilitates seamless communication between project stakeholders, including team members, clients, subcontractors, and suppliers. This real-time collaboration reduces delays and misunderstandings, and ensures that everyone stays informed.
Overall, utilizing construction project management software can lead to increased project efficiency, reduced costs, better decision-making, and improved collaboration among all stakeholders, resulting in successful project outcomes.
What if none of these Procore alternatives are right for me?
If none of the above options meet your needs, you have a couple options. Check out our Construction Project Management Software Guide for even more choices. Another possibility is maybe Procore is exactly what you need. It's still a great piece of software used by many, many businesses of varying sizes today. Click the link below to give it a try.
What are the advantages and disadvantages of using Procore?
Procore is a popular construction project management software used in the industry, and comes with several advantages and disadvantages. Procore is a comprehensive platform that offers a wide range of features, including project scheduling, document management, budget tracking, field management, drawing management, and more. Having all of these tools in one platform simplifies project management and reduces the need for multiple software solutions.
However, Procore tends to fall short when it comes to its learning curve. While the software can be user-friendly for some active professionals, there can still be a learning curve for those unfamiliar with the software or construction project management tools in general. Additionally, Procore's pricing can be relatively high, especially for smaller construction firms or projects with limited budgets. The cost may become a significant factor for some companies.
How do I choose the right Procore alternative for my business?
Choosing the right Procore alternative for your business requires careful consideration of your specific project management needs, team size, budget constraints, and preferred features. Start by identifying the key features and functionalities you need in a project management software. Consider aspects like scheduling, document management, budget tracking, communication tools, and reporting capabilities.
Determining your budget for project management software is also very crucial. Some alternatives may offer different pricing models, such as monthly subscriptions or annual plans, so consider what fits your financial constraints.
Featured Partners
1

Viewpoint Vista
Industry-leading construction ERP solution — scalable, configurable and fully integrated. Viewpoint Vista is part of the Trimble Construction One suite, offering a sophisticated job costing system capable of managing projects across multiple companies and regions. Vast integration capabilities help eliminate redundant data entry and improve information flow between departments and project teams using real-world workflows.
2

CMiC
CMiC Project Management Software enables teams to collaborate with project stakeholders, control project changes, manage subcontractor tasks, stay on top of material suppliers and simplify the bid process.
3

Jobber
Join over 200,000 home service pros already using Jobber. Jobber's powerful software helps you organize your business so you can win more jobs. Automate invoicing and start getting paid 4X faster. With Jobber, scheduling & dispatching has never been easier - and the mobile app lets you run your business from anywhere. Start a free trial today!
Technology Advice is able to offer
our services
for free because some vendors may pay us for web traffic or other sales opportunities. Our mission is to help technology buyers make better purchasing decisions, so we provide you with information for all vendors — even those that don't pay us.