As 2.5 quintillion bytes are added to the data universe every day, companies have begun to harness the wealth of both structured and unstructured information coming from countless sources. Advanced analytics have allowed corporations to gain important insights that allow improved marketing and business intelligence and foster better decisions; however, these benefits are primarily realized by larger enterprises with lots of funding and IT infrastructure to manage and analyze massive data. Small businesses have generally been left out of this profitable area of investment due to the sheer scope of data; however, this does not have to be the case.
Focus on collecting the right data. You cannot tap into big data effectively if you are not fully participating in the digital world. Small businesses utilize a variety of tools such as CRM's, blogs, and email marketing tools, web forms for lead capture, and ecommerce products. It will be extremely beneficial for a small business to integrate these various tools into a single Big Data application to automate data gathering and make it easier to analyze data across the customer engagement process. Also, do not get distracted by data that is not relevant. Keep your eye on the intelligence that will really help grow your business and avoid getting bogged down in extraneous information.
At the core of this data round-up is customer interaction, primarily driven by websites and social media. Maintaining accurate, functional sites and social media activities and really zero in on what your customers are saying and doing. Engage with your customers in order to gather information directly through social media. Doing this, a company can reel in a lot of valuable information that, once analyzed and reacted to accordingly, can foster significant small business development.
Cloud-based services are a key means for small businesses to work with big data analytics. They are more affordable and thus can monitor and delve into data to help small businesses with limited funds, especially on a more localized level. Once your business rounds up as much relevant information as possible, these web-based tools and services, such as Google Analytics, will allow you to uncover previously unseen patterns and relationships. As analytical tools become more inexpensive, small businesses will be more likely to embrace them and put big data to use.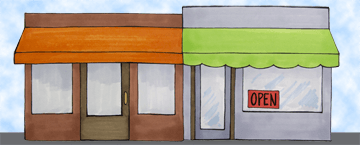 Small businesses can utilize large data sets to learn very specific, niche information. This includes, for example, social media interaction, gender or timing preferences for spending, and trend buying. Once you've looking into your data, as a small business you have the ability to quickly test new ideas based on the insights you have gained. For example, based on what type of content is getting the most comments and clicks, generate specifically tailored offers and future content. This is especially relevant to local information that continuously impacts small businesses. These companies can personalize products and services in the local market through greater insight into customer preferences. Small businesses can mine the massive data available for such specific insights and quickly take action and shape strategy accordingly.
As a small business, do not feel deterred by the immensity of the information that is out there. Use the rapidly expanding pool of available tools to gain relevant insights. By harnessing big data effectively, you will be able to make better decisions and see increased growth and profitability for your business.
Technology Advice is able to offer
our services
for free because some vendors may pay us for web traffic or other sales opportunities. Our mission is to help technology buyers make better purchasing decisions, so we provide you with information for all vendors — even those that don't pay us.