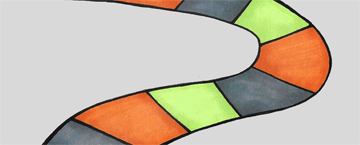 By now you've probably become acquainted with the idea of gamification — that is, adding game-like structures to business processes. This has been a major technology trend and primarily is being implemented to develop customer relationships and engage employees. Some companies, however, have found unique niches in which gamification has been able to make a difference. These are a few of the more uncommon ways gamification has found its place.
1. Promoting social welfare: Using recognition and non-monetary rewards is extremely effective in motivating people to make contributions. An aspect of friendly competition or acknowledgement can get people to want to continue to contribute. FavorTree app was designed based on these principles — when you do a favor for a neighbor, your virtual tree gains fruit and you are helping your local community in the process. Freerice is an online UN program that donates 10 grains of rice for every correct quiz answer. These are just a couple of examples of gamified experiences that foster social good and encourage helping others.
2. Improving your health: Game-like structures can be used to get people acquainted with illness and then facilitate monitoring and treatment. They can also prompt people to adopt healthier lifestyles. Part of health gamification company Welltok's program includes challenges related to health and wellness that reward points for reaching goals.
3. Making customer support fun: Dealing with endless tickets can get repetitive and tedious. Gamifying aspects of customer service can potentially add a layer to the process that makes it fun. Freshdesk Arcade, for example, includes a leader board, encouraging friendly competition, and points and badges as work gets done. Especially in a more competitive environment, this might really benefit a business in the customer service department.
4. Fundraising: Expanding upon the idea of promoting social welfare, "crowdraising" can promote highly successful fundraising efforts, especially in corporate philanthropy efforts. Causecast features a Community Impact Platform that creates a fundraising challenge involving social media, real-time reporting, instant donation processing, peer recognition, automatic tracking, and competition with incentives. This really engages everyone and harnesses that energy to raise a decent sum of money.
5. Promoting civic engagement: Especially for the younger generation, gamifying civic initiatives has potential for getting citizens more educated and involved. MTV created the Fantastic Election '12, which applied fantasy football ideas to politics by having players draft a team of candidates. Points could be earned based on how candidates actually behaved, and there were rewards for learning about and engaging in the political process, such as reading election articles or checking in to campaign-related events. There were real-life prizes at stake for added motivation. Many participants actually became more politically involved due to this process even though their reasoning behind participation was generally not political.
Evidently, game mechanics can be applied to a wide variety of experiences, as demonstrated by these gamification examples. Gamification is more than customer or employee engagement, although that is a key trend that can definitely benefit a business, and different areas are increasingly catching on.
Top Gamification Software Recommendations
Trivie is a Learning as a Service platform to measure, manage, and enhance knowledge. We do this by merging brain science, AI-based reinforcement learning, and robust analytics to help employees remember what they need to know to do their jobs more effectively while giving companies powerful analytics to measure and manage their knowledge assets.
Need a Little Help?
Talk with a software expert for free. Get a list of software that's great for you in less than 15 minutes.