The word negotiation tends to elicit one of two responses in people:
Excitement to get the very best deal possible
Fear of conflict or confrontation.
We often think of negotiations in terms of life-or-death hostage situations or fast-talking street market scenarios. But high-pressure, back and forth negotiation almost never happens in business, as that kind of intense negotiation results in bad feelings and even worse deals.
Negotiating your next software purchase doesn't have to be scary, high-pressure, or conflict-ridden. With a little planning, you can come to the bargaining table ready to talk and prepared to get the best deal. We asked the experts how to get the most out of negotiations. They'll help you with:
Ensuring you make an informed decision
Choosing what to negotiate
Hiring a lawyer
Sticking to your budget and timeline
Download our stress-free guide to getting what you want from your software negotiations now.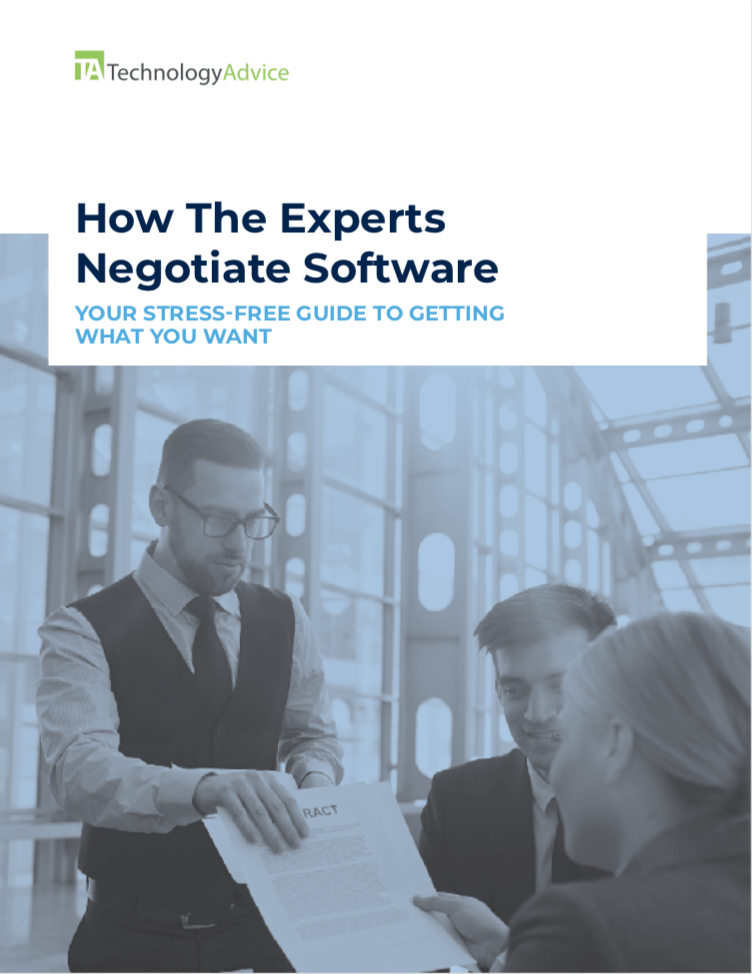 Want a better deal on your next software purchase?
Learn how the experts negotiate for the best software.
Download the Guide