Customer loyalty programs have been around for decades – and with good reason. Our recent customer loyalty survey revealed consumers are over 80 percent more likely to shop at stores that offer some type of loyalty program. However, as consumers embrace digital and mobile payments, the nature of  incentive programs is changing.
Technology has transformed the way businesses think about (and reward) loyalty. Customer loyalty isn't just a punch card tucked away in someone's wallet. It means fostering community and engagement, building stronger relationships, and raising the customer lifetime value.
As the industry grows and changes, emerging thought leaders are guiding the customer loyalty dialogue into new territory. You may recognize some influential experts below, but this list also details some of the newcomers paving the way for the next developments in loyalty.
Blog: beyondphilosophy.com/blog

Linkedin: linkedin.com/in/colinrjshaw
Must-read post: Five Ways to Gain Customers' Trust in Data Security
Colin Shaw is the founder behind the customer experience consultancy, Beyond Philosophy, and the author of The DNA of Customer Experience: How Emotions Drive Value. Colin is also a keynote speaker and shares his expertise regularly on Linkedin.
---
Blog: fierce-loyalty.com/blog
Linkedin: linkedin.com/in/sarahrobinson
Must-listen podcast: Entrepreneur on Fire Interview with Sarah Robinson
Sarah Robinson is the president and CEO of Sarah Robinson Co, a branding and engagement consultancy.  She is a keynote speaker, as well as the Amazon Best-Selling Author behind Fierce Loyalty: Unlocking the DNA of Wildly Successful Communities. Her expertise is helping clients build thriving communities and foster employee engagement.
---
Blog: maritzmotivation.com/blog
Linkedin: linkedin.com/in/barrykirk
Must read post: Keep Them Guessing: Loyalty Programs Need Randomness
Barry Kirkl is the VP of Loyalty Strategy at Maritz. His experience as the Senior Director of Digital Strategy at Bunchball brings unique and valuable insight to those interested in loyalty marketing. Barry is a co-host of the new podcast, The Customer Loyalty Space where he shares his expertise weekly.
---
Linkedin: linkedin.com/pub/ashley-tate/2b/122/551
Must read post: Top 10 Retail Loyalty Programs
Ashley Tate is the Director of Marketing at BigDoor, where she shares insights on the company blog. Her Loyalty Leaders series provides refreshing interviews with industry excperts and she also co-hosts the new podcast, The Customer Loyalty Space.
---

Blog: peppersandrogersgroup.com/blog
Linkedin: linkedin.com/in/donpeppers
Must read post: Turn Customer Frustration Into an Opportunity
Don Peppers is a founding partner at Peppers & Rogers Group and the author of 11 books on customer strategy, including Extreme Trust: Honesty as a Competitive Advantage. He is a global authority on marketing and business competition and was listed by The Times of London as one of the "Top 50 Business Brains." He shares thought-provoking articles on his influential Linkedin account.
---
Blog: loyalty360.org
Linkedin: linkedin.com/in/loyaltyexpo
Must-read post: Interview with Solutions to Fuel Your Bottom Line: Part 1 and Part 2
What customer loyalty conversation would be complete without mentioning President and CEO of Loyalty360, Mark Johnson? Loyalty360 is a resource for loyalty, customer experience, and brand/customer engagement strategy. The company offers research, reports, webinars, conferences, expert articles, and more.
---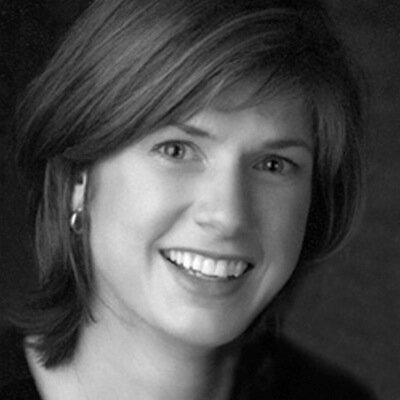 Blog: loyalty360.org
Linkedin: linkedin.com/in/erinraese
Must-read post: Loyalty Strategy Should Come With a KIS — Keep it Simple, That Is
Erin Rease is the Co-Founder of aforementioned Loyalty 360, as well as the Editor-in-Chief of Loyalty Management magazine. Known as the "voice of the customer," Loyalty Management is a one of a kind, customer driven quarterly-publication that focuses on loyalty, incentive/reward, and engagement marketing opportunities, and responses.
---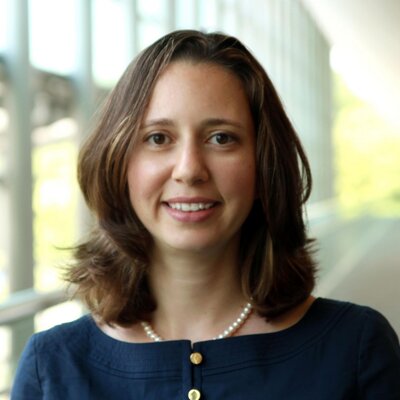 Blog: custedge.com
Linkedin: linkedin.com/in/celiabrown
Must read post:  Top 30 Customer Engagement Influencers on Twitter
Celia Brown is the Senior Director of Content Marketing and Customer Engagement at SAP. She is also the Editor of The Customer Edge, a website focused on the future of customer engagement. The Customer Edge features both original and curated digital content from thought leaders and publications across the globe. 
---
Blog: cmty.primeloop.com
Linkedin: linkedin.com/in/thomasknoll
Must read post:  An Interview with Thomas Knoll
Thomas Knoll is the founder and CEO of Primeloop, as well as an online community advisor and consultant. Thomas has been building online communities for brands and organizations for over 17 years and regularly shares valuable resources on Twitter.
---
Blog: evanhamilton.com
Linkedin: linkedin.com/in/evanhamilton
Must read post: Loyalty Leader Series: Interview with Evan Hamilton from ZOZI
Evan Hamilton is the Director of Community & Customer Loyalty at ZOZI. His blog is a goldmine of information on how to build value through customer retention, brand awareness, and loyalty.
 ***
What customer loyalty thought leaders or experts do you follow online to stay informed of industry trends? Let us know in the comments below!
Technology Advice is able to offer
our services
for free because some vendors may pay us for web traffic or other sales opportunities. Our mission is to help technology buyers make better purchasing decisions, so we provide you with information for all vendors — even those that don't pay us.