ClickUp has cemented its reputation as a major project management solution in the last few years. A market historically dominated by tech giants like Microsoft has recently found itself full of smaller-yet-capable competition, and ClickUp is no exception. An "easy to learn, difficult to master" style software suite, it offers an easy way to get the ball rolling with PM, while still leaving room to learn and grow.
It's not an optimal fit for every team, however. So, to help you better differentiate between all the contenders, peers, and comparable offerings, we're breaking down the best ClickUp alternatives for 2023.
Looking for even more Project Management solutions? Check out our Project Management Software Guide.
Monday: Best cross-team synergy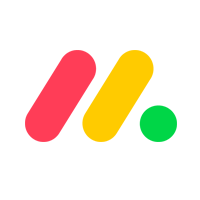 As the name might imply, Monday is a great place to get started (in more ways than one). It's not the most specialized solution on this list, but its flexibility and customizability make it hard to ignore, even for teams with very particular needs and challenges. Beyond that, the library of integrations make it easy to connect with other tools you may already be using, reducing the need for disruption and frustration when rolling out your new PM.
Wrike: Best for resource management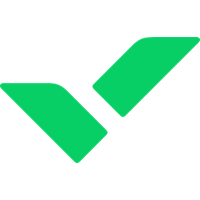 Wrike is a project management platform with many of the foundational functions of its peers in this list. How it stands out from the crowd, more than anything else, is in its resource management features, and its enhanced analytics that help empower resource management decisions.
For teams working with more than just human assets, it can often be difficult to know what resources are available for use, which ones are spoken for, and which ones will be available for use in the near future. Wrike helps teams account for these concerns natively in the PM workflow, and can even optimize resource strategies for enterprise clients.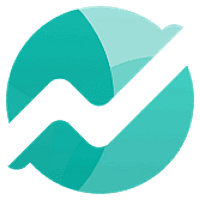 Some software solutions are more generalized tools, adaptable to a number of very distinct uses, but not designed around a specific implementation. Others are built with a more focused purpose, and a clear optimal application in mind. Nifty is the latter, and is geared toward supporting teams in complex, highly technical fields.
Teams working in software development, legal casework, engineering, and other industries that require specialized training may find more universal PM tool lacking critical features for them. If that's the case, they will likely find those more esoteric needs better served by a vendor like Nifty.
Jira: Best for software development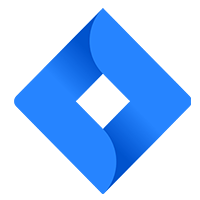 "Off-the-shelf" tools serve some users well, but the more technically literate the users, the less helpful an "intuitive" interface is. Unlike other PM tools in this list that prioritize non-developer users, Jira serves its users best by leaving the system as open to tinkering as possible.
Dev teams are a unique example of both knowing best what their use case need, and also knowing how to build the tool they need. Jira provides the basic structure and foundation, then leaves the workbench open for teams to modify and implement the project management solution however they see fit.
Microsoft Project: Best enterprise option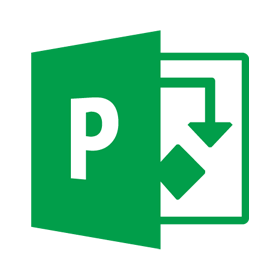 Microsoft Project is the tech giant's PM offering, and is a long-standing solution in the space. Previously a strictly on-prem solution, recent updates to the product have included the release of a cloud-based subscription, to better serve teams that need a little more flexibility and a little less security.
Project is not an ideal fit for every, or even most, businesses. But teams that need to prioritize security, and those that already depend on Microsoft's family of tools, will likely see a significant amount of value from this PM solution. It just may take some time to get familiar with the software first.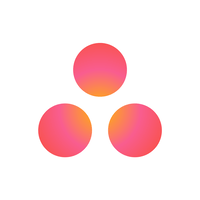 Asana only does one thing, but does that one job better than almost any of its peers. As a standalone project management solution, it's nearly unrivaled, and its deep reservoir of third-party integrations makes up for many of the limitations that come with its PM-only design.
It is one of the more expensive options in the market, especially when used at scale. It also can be somewhat rigid in its format or structure in a few odd places, and users often only find this once they've already implemented the solution. Most of those instances of inflexibility are more minor quality-of-life details, however, and the core system does an excellent job serving its users' needs.
Trello: Best for easy-to-use option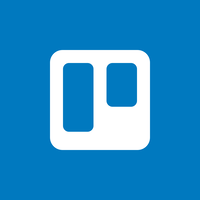 Trello is, at its core, a digital Kanban board. Customizable columns, where cards can be added, edited, and moved around by clicking and dragging. It's a virtual version of the sticky note systems used on walls of dev team offices for years. What Trello adds is what any good digital collaboration tool adds: the ability to access and use the board from anywhere.
Trello offers its most important features for free, even for teams. Some more advanced bells and whistles require a subscription, but even then the costs are lower than nearly every competitor. The tools aren't as robust as those competitors, but if those added functions are what you need, then Trello might be ill-suited to your use case in the first place.
For those kanban fans, though, it's perfect.
When to use ClickUp
While the alternatives in the list above all bring considerable value to their target use cases, ClickUp is not without its own merits. Boasting many of the same features as its peers, and in some cases much richer feature sets beyond that, it's not a tool with overly narrow or limited applicability.
ClickUp really shines when used by small, growing teams with tight budgets and processes that are not quite set in stone yet. If training on the app can be done in tandem with developing SOPs, it can easily become the preferred productivity tool. Once onboarding practices have started including education on how to make the most of the more advanced features, the platform can easily prove indispensable for teams across the whole organization.
When not to use ClickUp
But, as you might expect, no software can cover every possible use case. ClickUp can be adjusted and customized to suit a wide variety of implementations and applications. But some more specialized industries with unique challenges may find it lacking some critical functionalities.
Teams dealing with the difficulties of agile programming sprints, field service dispatch, talent acquisition professionals, or even large-scale construction crews, may find this tool less effective than a more narrow-focused solution.
Featured Partners
1

Wrike
Tackle complex projects with Wrike's award-winning project management software. Break projects into simple steps, assign tasks to team members, and visualize progress with Gantt charts, Kanban boards, and calendars. Manage resource allocation and forecasting with software that's easy to launch. Automation and AI features strip away time-consuming admin tasks so you can do the best work of your life. Streamline your practices, align your team, and ensure you hit deadlines and stay on budget.
2

monday.com
monday.com Work OS is the project management software that helps you and your team plan, execute, and track projects and workflows in one collaborative space. Manage everything from simple to complex projects more efficiently with the help of visual boards, 200+ ready-made templates, clever no-code automations, and easy integrations. In addition, custom dashboards simplify reporting, so you can evaluate your progress and make data-driven decisions.
3

Smartsheet
Smartsheet is an online work execution platform empowering organizations of all sizes to plan, manage, automate, and report on work. Over 80,000 brands rely on Smartsheet for project and work management.
Methodology and selection process
At TechnologyAdvice, we assess a wide range of factors before selecting our top choices for a given category. To make our selections, we rely on our extensive research, product information, vendor websites, competitor research and first-hand experience. We then consider what makes a solution best for customer-specific needs.
By defining business needs, we can determine the essential features organizations in various sectors require, and select platforms that will cover all bases. Reputable providers known for their ease of use and customer satisfaction are added to our compilation list for further analysis. We then evaluate each solution on the list based on the features they offer, considering the platform's usability, integration capabilities, customization options, mobile access, and any other relevant functionalities. Price plans, hidden fees, customer reviews, and customer support are also assessed in the selection process.
Technology Advice writers will often take advantage of free trials and demos to get a first-hand user experience of available software. Finally, we curate a comprehensive list based on the previously stated factors, ensuring readers have the necessary tools to make an informed decision.
Technology Advice is able to offer
our services
for free because some vendors may pay us for web traffic or other sales opportunities. Our mission is to help technology buyers make better purchasing decisions, so we provide you with information for all vendors — even those that don't pay us.