In 2014, security consultant Mark Burnett partnered with SplashData to compile a list of the Worst Passwords for 2014.
Burnett's research indicated that the number of people using idiot passwords had fallen dramatically from the previous year. But Burnett still emphasized the need for a password manager at the end of his report. 
"The only solution is to stop trying to create and remember your own passwords. You cannot consider yourself secure on the Internet unless you are using some tool to manage your passwords."
A lot of people heeded Burnett's advice, and password managers have been growing in popularity. Over the past couple of years, LastPass has distinguished itself and moved to the head of the pack.
ALSO READ: 1Password vs. LastPass
Even though this software offers an excellent interface and intuitive browser integration, there are a number of LastPass alternatives that may better meet your requirements.
If you're not sold on LastPass, we're here to help. We want you to find the best password manager for your business. Start with these five: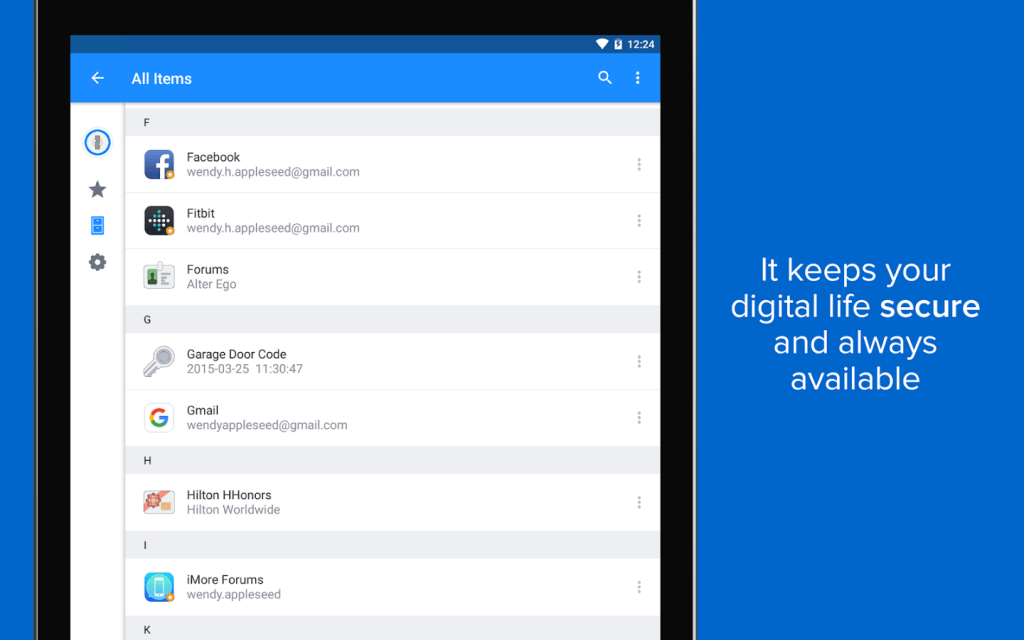 1Password does the standard password manager stuff well—automatically storing your passwords and auto filling your logins with one click when you revisit sites. What sets 1Password apart is its ability to store credit card information and software licenses for added security.

When you download 1Password, you download it directly to your machine and host it there, which is really the ultimate security procedure. Hosting information in the cloud can open up new security risks, so keeping everything on-premise is an excellent way to protect your data.
However, the same thing that makes 1Password secure can also make it arduous for teams. Think of the fun you'll have coordinating each individual license across your organization. To avoid that terrible fate, the software's developer has released 1Password Teams to make coordinating password security more manageable. This version is remotely hosted.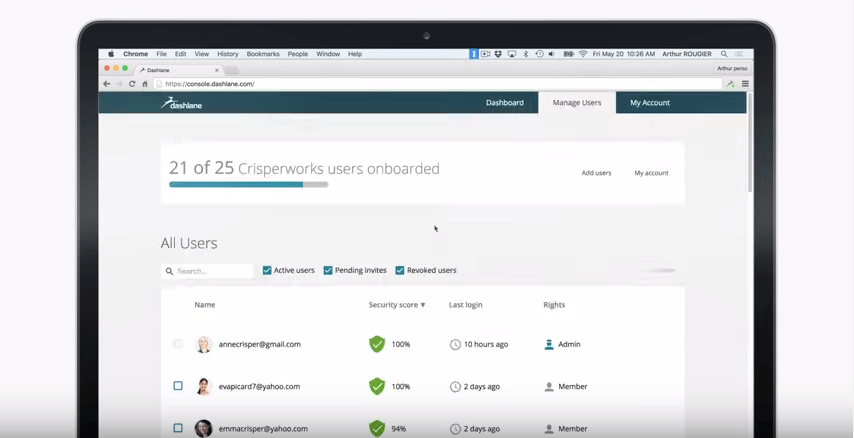 Like 1Password, and several others on this list, DashLane stores more than passwords. You can save anything from receipts to IDs in its document storage. On top of these practical features, DashLane offers a pain-free, intuitive user experience. 
Setup and deployment is a cakewalk, which is important if you're going to use this password manager for your business. DashLane also lets you turn cloud syncs on and off, so you can choose whether your files stay local or get copied to the cloud.
If you use the DashLane Business version, your employees will also have the ability to separate their personal passwords from their business passwords. That separation is not only useful, but necessary, considering the often thin line between personal and work devices.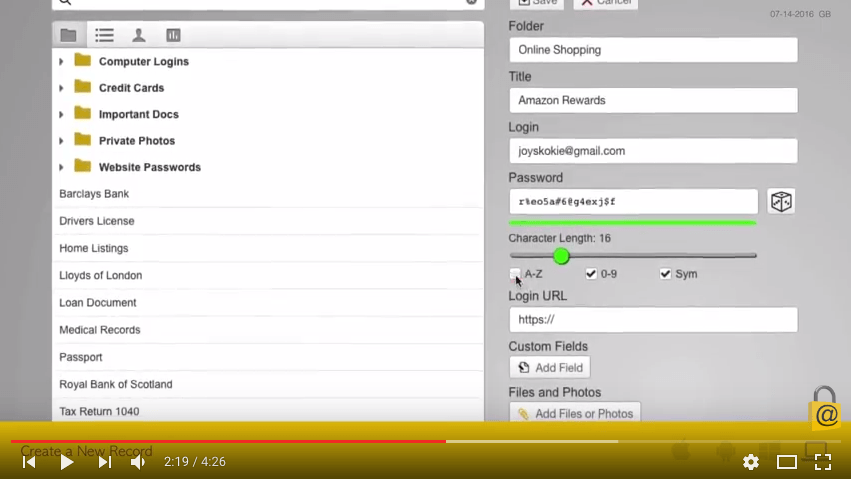 Keeper's claim to fame is its ability to transfer passwords between devices using a Wi-Fi connection. So if you have a file on your laptop or desktop, you can transfer it straight to your phone without having to pass the data through a main server.
This becomes really useful when you realize that Keeper also lets you store photos, documents, and even videos. Now you have a bit of secure file storage for important documents, and you can pass said files, securely, between devices.
Keeper's business version includes role-based access, analytics, and notifications for password health. Keeper's only downside is that storing passwords is a bit more manual than what 1Password and DashLane offer.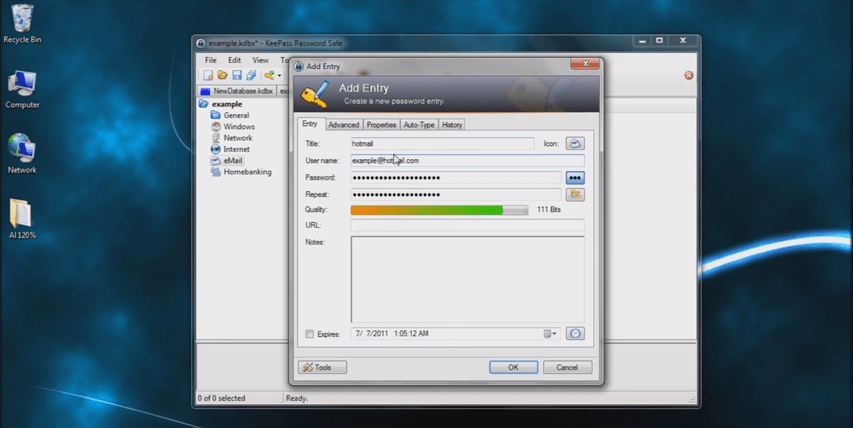 KeePass has been around since 2006, and as open-source password managers go, there's not another option with as much recognition. The software does all the standard password management stuff — automatically store passwords, auto generate complex passwords for new logins, etc. — but the beauty of KeePass is its number of plugins. 
For example, if you're worried about keyloggers (hackers who log the keystrokes on your computer to learn your passwords), you can install a plugin that creates a virtual keyboard you can use to enter your master password whenever you login to KeePass.
There are tons of other plugins available for this app, and they're all free. KeePass's main drawback is that it's not that pretty to look at, but then again, being pretty isn't the point.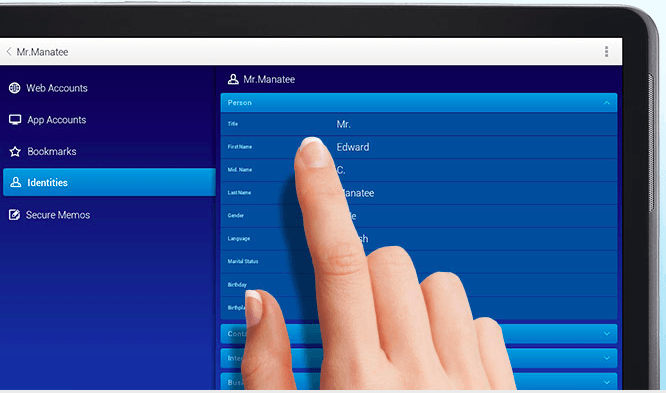 Like Keeper, StickyPassword give the ultra-paranoid a way to move passwords across their home network using cloudless Wi-Fi. That way Big Brother will never be able to access your Dancing with the Stars audition tapes.
Other than the novel method of data transfer, StickyPassword performs all of the other password manager functions well — particularly in the login capture arena.
Many other password managers struggle when asked to record login information for unorthodox field setups. For example, when the password and username aren't displayed on the same page or directly above one another.
StickyPassword captures the appropriate data nearly all of the time. That may sound like a minor perk, but it really does become a hassle when you have to manage mis-recorded credentials in your password library.
* * *
Everyone needs a password manager. It's one of the most basic requirements for anyone interested in protecting their information. That necessity is only amplified for businesses that must manage password integrity for dozens of employees.
Any of these LastPass alternatives will get the job done, but if you have a bigger team, consider one of the options with a business version first.