Dust off that cowboy hat, polish those boots, and saddle up your trusty steed because the 2019 Nashville Analytics Summit is almost here! I'm only kidding — you don't need to polish your boots. But you will want to register for the Summit, find a plane ticket, download Lyft or Uber, and prepare to get stuck behind a Pedal Tavern or two (or three) on Broadway.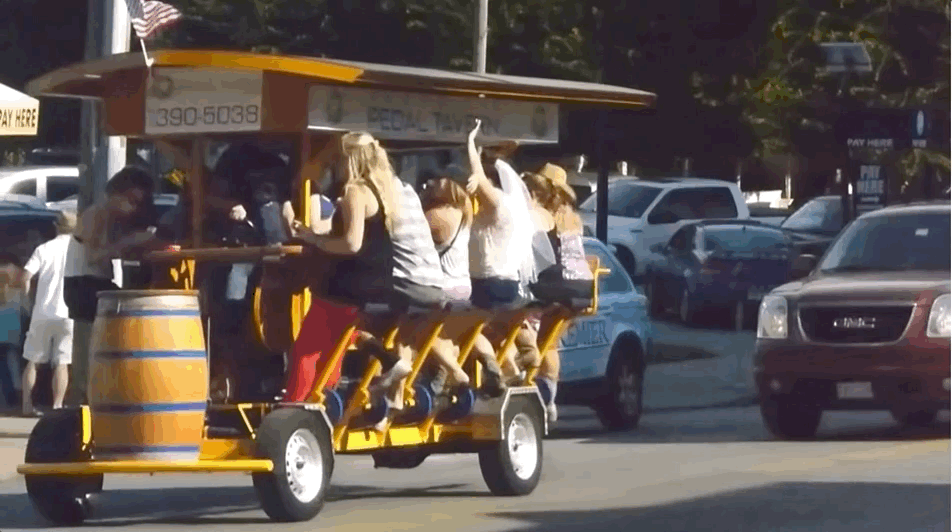 The Nashville Analytics Summit started in 2013 as a way for businesses and thought leaders to share knowledge and insights about the role big data and analytics play in the modern organization. Created by Nashville Technology Council members, the 2019 Summit lasts for two days from September 9-10 at the Omni Hotel Nashville.
Notable speakers and sessions
Lena Winfree: Rachel + Winfree Data Analytics Consulting, Data Strategy for Small Businesses
Cristina Ingram: Vanderbilt University Medical Center, VUMC Case Study: Analytics as the Art of Combining Soft Skills and Technology
Anika Vinze: Accenture, Tackling Infant Mortality with Big Data Analytics
Zack Burch: Asurion, Creating a Self-Service NLP Application for Decoding the Voice of the Customer
Eric Siegel: Predictive Analytics World, Keynote – Predictive Analytics: Delivering on the Promise of Data Science
Michael Holloway: Nashville Software School, Exploring the Availability of Affordable Housing in Davidson County Using Python
Tara Aaron: Aaron | Sanders PLLC, When Big Data is Personal Data – Data Analytics in the Age of Privacy Laws
Where to dine around downtown Nashville
You're bound to be hungry after a long day learning and talking about analytics, so be sure to check out some of our favorite spots from Nashville's flourishing food scene. The best part? All of these eats are within about a ten-minute walk from the Omni Nashville Hotel.
---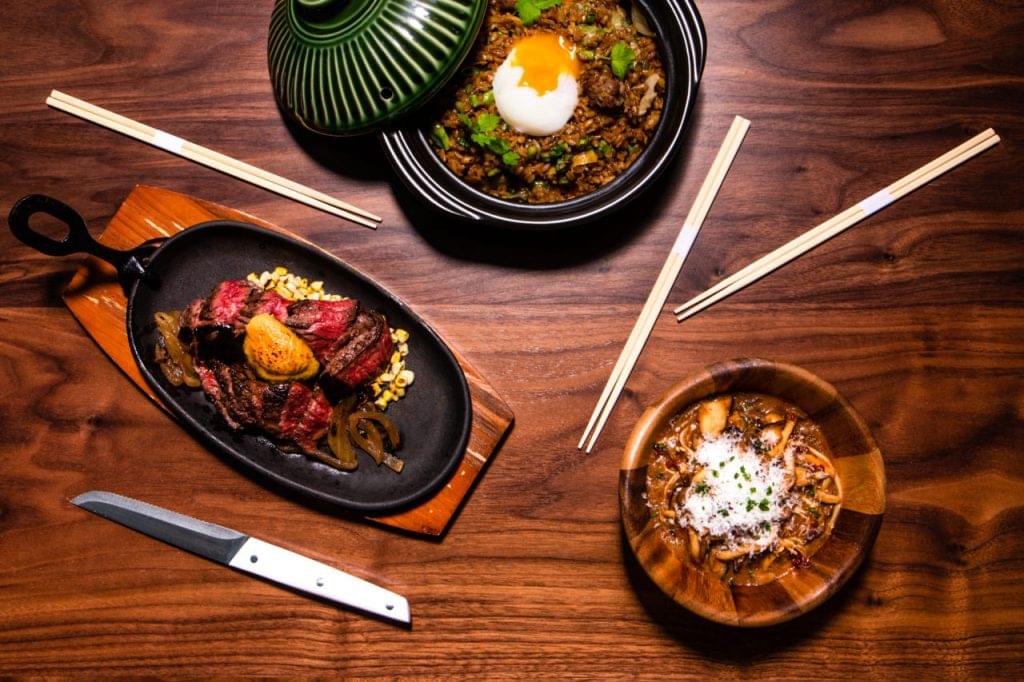 The Green Pheasant
$$
Chic lunch and dinner spot facing the Cumberland River Greenway that serves seasonal Japanese cuisine sourced directly from Japan.
---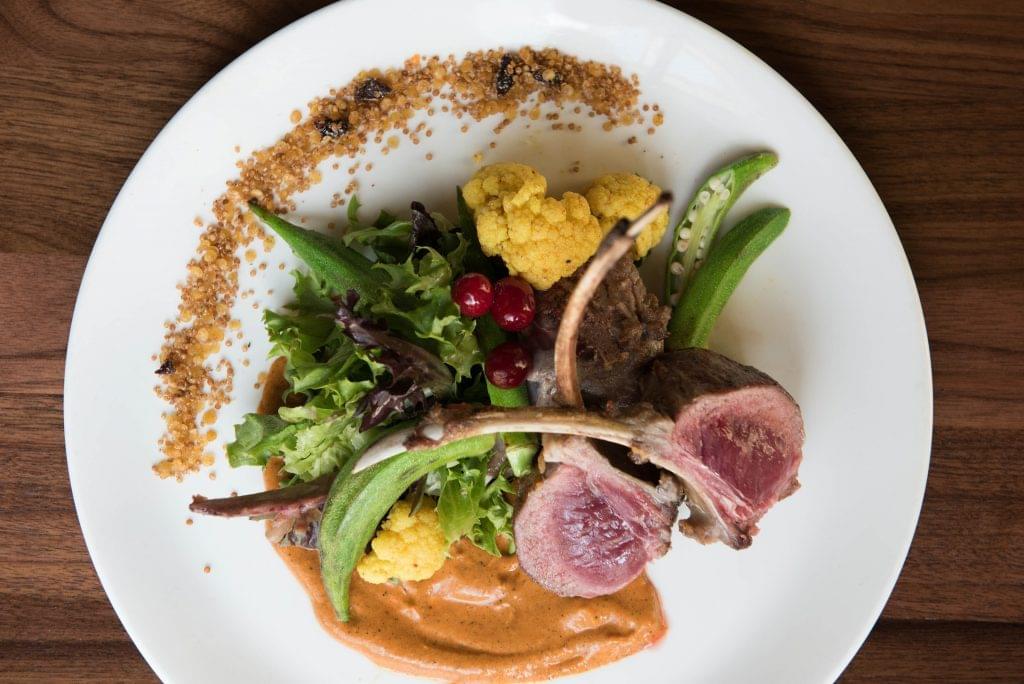 Etch
$$$
Located in the ground floor of the Encore Tower, Etch serves international lunch and dinner fare from award-winning chef Deb Paquette.
---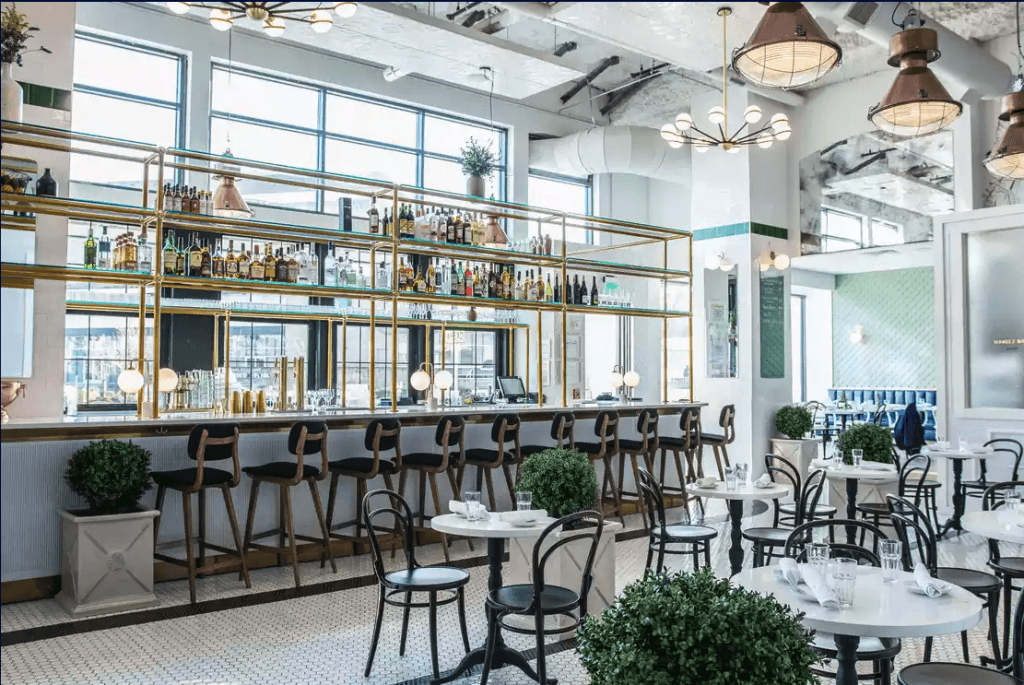 Liberty Common
$$
Neighbor to The Green Pheasant, Liberty Common serves up American Southern and French cuisine for brunch and dinner.
---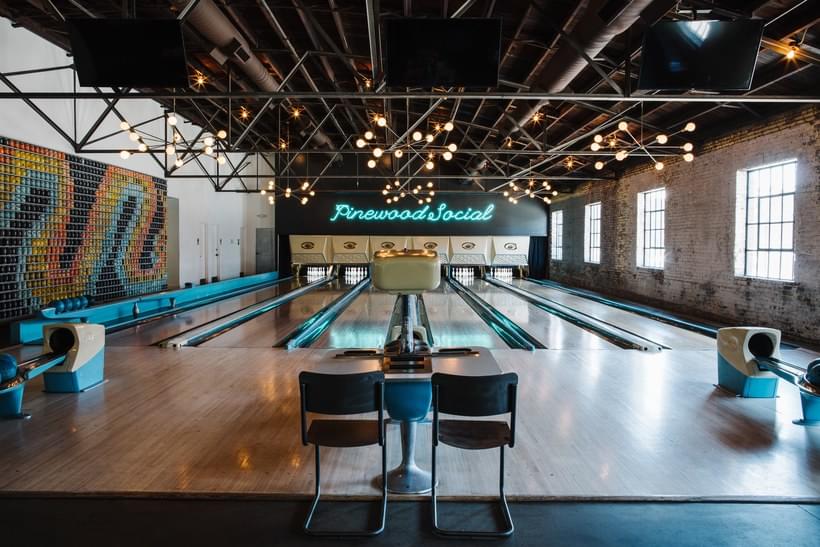 Pinewood Social
$$
Featured in Condé Nast Traveler and once host to the late, great Anthony Bourdain, Pinewood Social is a trendy late night bar, restaurant, bowling alley, and more that offers craft cocktails and New American eats.
Where to hear live music in Nashville
If you go to Nashville but don't catch some live music, have you really been to Nashville? Broadway is famous (or infamous, if you ask locals) for dive bars and honky tonks. That's great if you're into Guns N' Roses and Neil Diamond cover tunes and bachelorette parties, but you might also consider these mainstays of Nashville's world-famous music scene.
---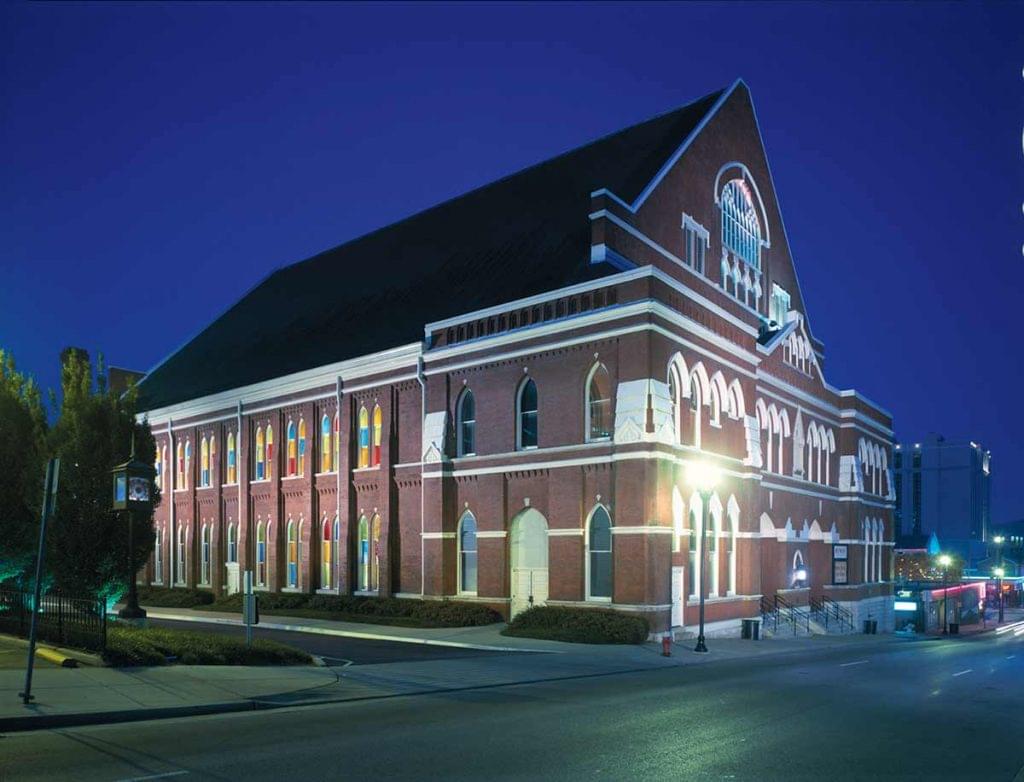 Ryman Auditorium
Affectionately known as the "Mother Church of Country Music," the Ryman Auditorium is a historic live music staple of Nashville that continues to feature the best country, Americana, indie, folk, and rock acts around.
Where: 9-minute walk from the Omni Hotel Nashville
Concert: Dwight Yoakam on Monday, September 9 at 7:30 pm
Website: https://ryman.com/
---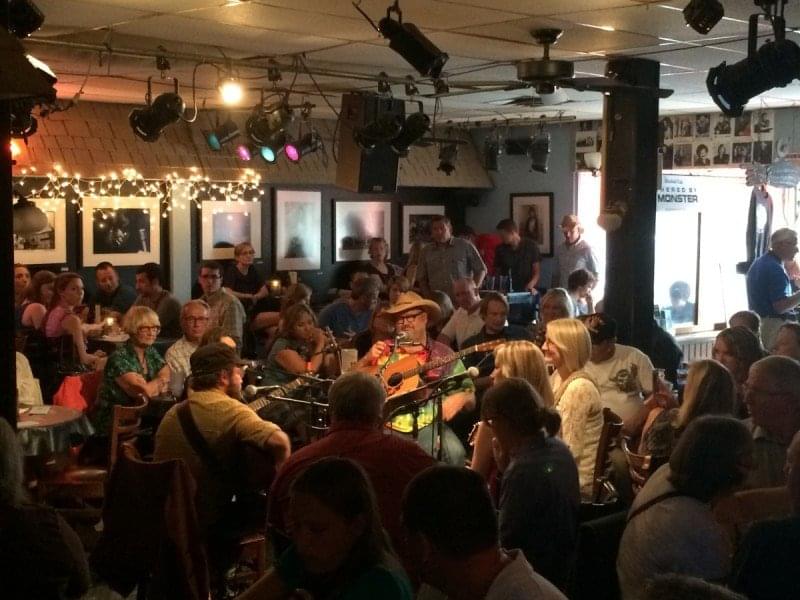 The Bluebird Cafe
Long regarded as one of the best spots around town for Nashville-style writers rounds and more recently famous from the TV series Nashville, The Bluebird Cafe is still one of the best listening rooms in town to hear music from established and up-and-coming talent alike.
Where: 15-minute rideshare from the Omni Hotel Nashville
Tip: Tickets go fast, so purchase yours well in advance.
Website: https://bluebirdcafe.com/
---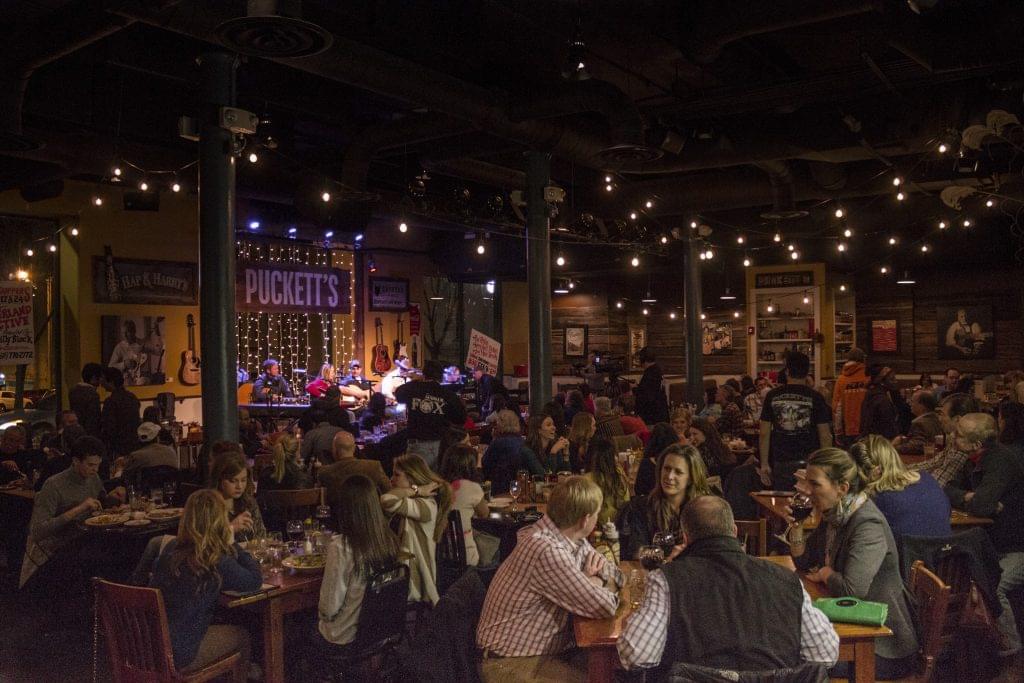 Puckett's Grocery & Restaurant
A popular destination serving Southern classics like the meat-and-three and barbecue, visit Puckett's Grocery & Restaurant on the corner of Church and Fifth to catch lively writers rounds and solo musical performances.
Where: 6-minute rideshare, 15-minute walk from the Omni Hotel Nashville
Tip: Hang a left on Fifth Avenue out of Puckett's to grab after-dinner coffee or reasonably-priced cocktails at the downtown Frothy Monkey.
Website: https://puckettsgro.com/nashville/
---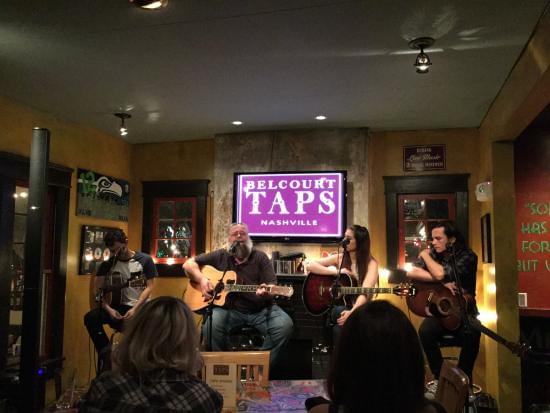 Belcourt Taps
For one of the best writers rounds in town, take a Lyft or Uber over to Hillsboro Village near Vanderbilt University to get a table at Belcourt Taps. This casual restaurant and bar pours cold beer on tap and features local songwriters every night of the week.
---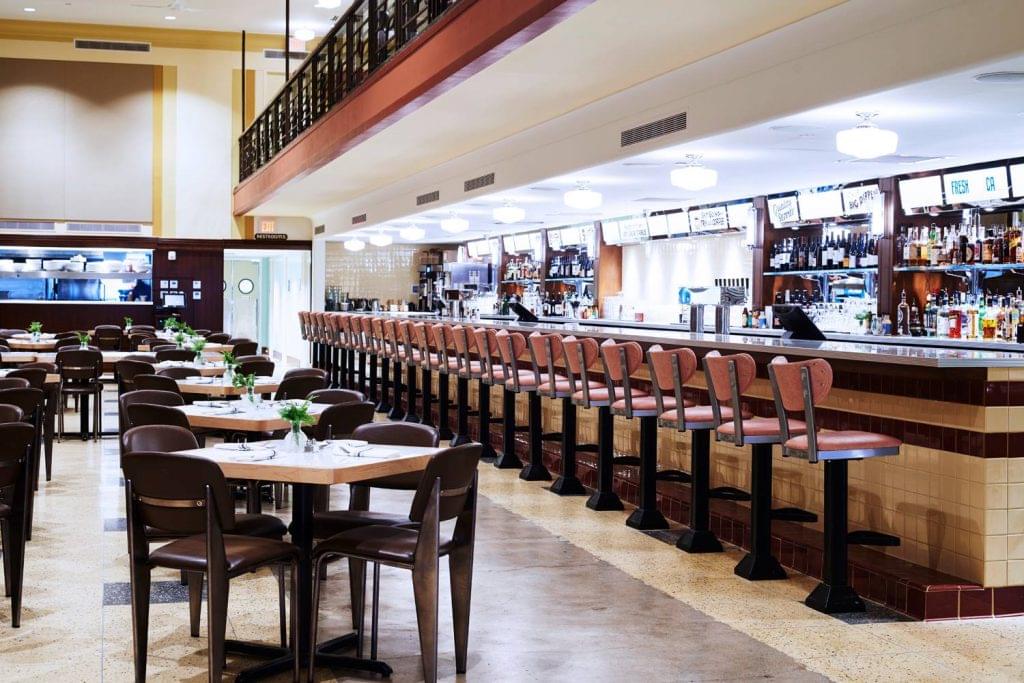 Woolworth on Fifth
Known as the site of some of the first lunch counter sit-in protests during the Civil Rights Movement, Woolworth on Fifth pays homage to the cultural significance of the former F.W. Woolworth store by serving inspired, fresh takes on Southern cuisine and hosting live music downstairs from Motown and big band jazz artists.
Technology Advice is able to offer
our services
for free because some vendors may pay us for web traffic or other sales opportunities. Our mission is to help technology buyers make better purchasing decisions, so we provide you with information for all vendors — even those that don't pay us.