Motivation. TechnologyAdvice just gets it.
The employees here are no strangers to hard work and late nights. If you manage people, you probably wonder how we motivate our employees. If you're a worker, you probably wonder who on earth would work this way. Well, you could learn a thing or two from Rob Bellenfant, the CEO and founder of TechnologyAdvice.
Over the years, he has mastered the art of keeping his employees happy and dedicated to the team. There's a lot that goes into this, but one constant is our monthly team outings. You probably think this is nothing special, since many companies have outings designed for teambuilding (and in your head you probably remember getting dragged to several really boring ones). But that's not the case at TA. Instead of a bland corporate retreat, you'll find us going from playing trampoline dodgeball, to running frantically through a laser quest course (confession: I shot my own reflection in the mirror), to arriving at work with a full-blown carnival (complete with an obstacle course and bouncy houses) in the parking lot.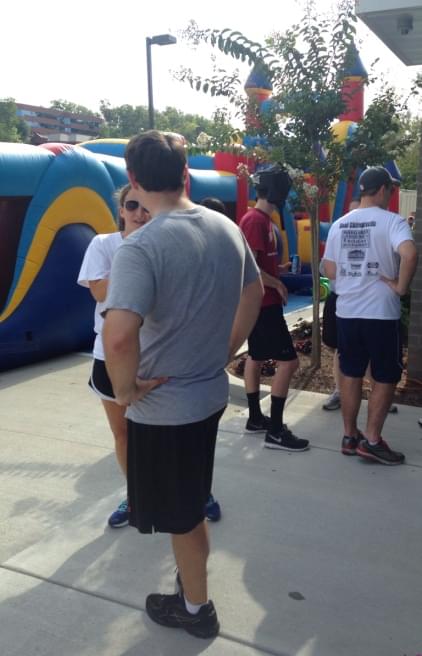 The team here is also no stranger to Sounds and Predators games , which we ride in style to on a party bus.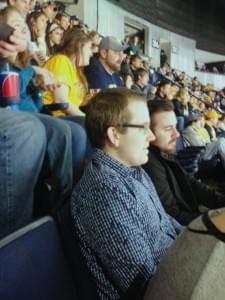 You might be thinking to yourself, "man, I wish I could work for a company like that!" Well, you can! We're looking to hire at least another two dozen fresh faces in the next year alone.
TechnologyAdvice prides itself on the motto "work hard, play hard," and is looking for strong individuals who want to do the same. Rob has given us the opportunity to really thrive here, and has instilled that motto in all of us.
We look forward to getting out of bed in the morning, because to us it's not just a job.
The fun doesn't stop at team outings though. Each week we have a round of applause, where coworkers submit great accomplishments, attitudes, or anything positive about another employee. Three of these submissions are chosen and read at the team meeting and the recognized employees receive a $50 gift card! Sure the money part is great, but I personally appreciate that Rob and the team take a moment out of their day to step back and appreciate the hard work of others.
We never would be where we are today without the effort of the entire team , and our clients really reap the benefits of this mentality. It's pretty much a win-win for everyone , so apply and make it a win-win for you too!
Top Human Resources Software Recommendations
Paycor's HR software modernizes every aspect of people management, which saves leaders time and gives them the powerful analytics they need to build winning teams. Paycor provides a full suite of HCM solutions with a single source of truth for employee data, so users never have to switch platforms, log-in to multiple systems, re-key data or open multiple spreadsheets. Everyday processes become simplified, allowing organizations to focus on their most important work.
GoCo is modern HR, benefits, and payroll, built for flexibility and ease-of-use in mind. Manage records, performance, time off, onboarding, benefits, and more all in one place. GoCo is a secure, compliant hub for sending, digitally signing, and organizing your sensitive HR documents and data. Unlike other HRIS platforms, GoCo is built to be flexible enough to support existing processes, policies, and providers, so you don't have to change the way you work just to adopt a modern HR system.
Rippling is the first way for businesses to manage all of their HR, IT, and Finance — payroll, benefits, computers, apps, corporate cards, expenses, and more — in one unified workforce platform. By connecting every business system to one source of truth for employee data, businesses can automate all of the manual work they normally need to do to make employee changes.
Need a Little Help?
Talk with a software expert for free. Get a list of software that's great for you in less than 15 minutes.
Technology Advice is able to offer
our services
for free because some vendors may pay us for web traffic or other sales opportunities. Our mission is to help technology buyers make better purchasing decisions, so we provide you with information for all vendors — even those that don't pay us.