While the benefits of supporting large businesses through the use of accounting software go without saying, it's not uncommon for small businesses to forego the use of accounting software because it's seen as an unnecessary investment. Products like MS Excel are familiar, so more people are comfortable with the idea of only using them for accounting.
However, it's important to consider that accounting software considerably reduces the time spent on manual entry. Additionally, when not using software, you're creating processes that are inconsistent and labor-intensive. These processes are less effective and don't suggest the same level of professionalism that comes with software programs created by accounting professionals. Let's further examine eight reasons why accounting software isn't just for big businesses.
To find the right accounting software for your business, use our Product Selection Tool. After answering a few questions, you'll get a short list of products customized for your company's needs.
Table of contents
1. Lower risk
When using tools like MS Excel, the risk of human error when working with spreadsheet formulas is much greater compared to using accounting software specialized for a client or industry. Accounting software takes the guesswork out of the equation, no matter the size of your client's business. It automates many of the formulas for taxes, benefits withholding, and more, so you won't have to worry about making calculation errors.
2. More professional appearance
The reality is that most people believe what they perceive, and a company with a more professional appearance is perceived to be more successful and trustworthy. You want to put your best foot forward with your clients, and you can do that by using accounting software as it relates to things like invoicing and payroll.
Dos and don'ts of professional invoices
Do:
Keep your invoices simple
Include a breakdown of all charges, discounts, and prepayments
Include your company name, address, and phone number
Add a simple thank you line (e.g. Thank you for your business!)
Don't:
Make invoices overly complicated or long
Send invoices late
Be rigid in how you send your invoices if your customers prefer them a certain way (i.e. by email instead of by mail)
3. Multi-device access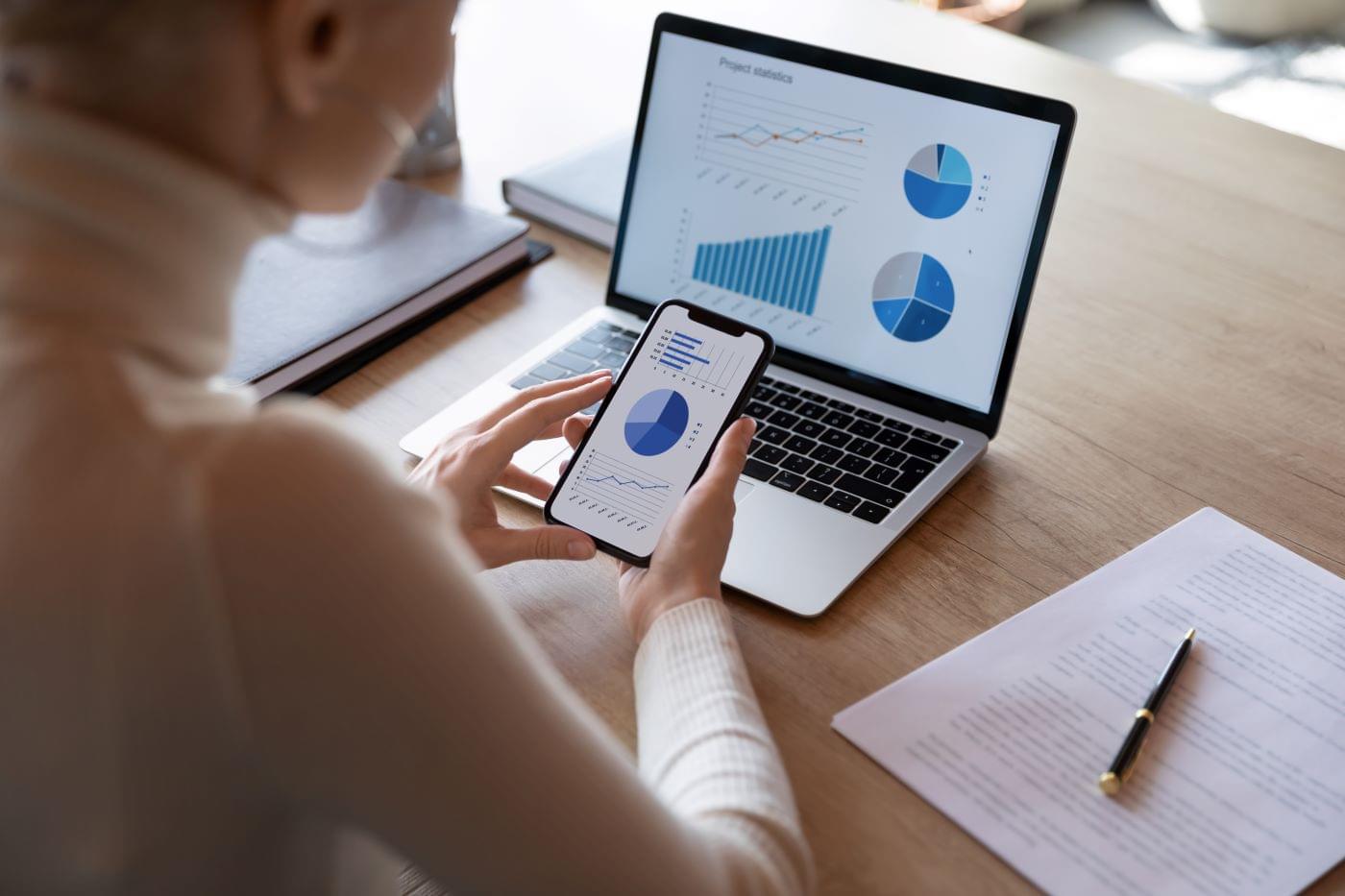 As a small business owner, you can't always be in the office. You have offsite meetings to attend, and you're likely working at home long after business hours have ended. Because of this, you need to be able to access your accounting records from a variety of devices, including your cell phone. Accounting software can make this easy by offering mobile-friendly formats and applications.
4. Real-time engagement
Every business owner, small or large, wants to know what their bottom line looks like. Small business owners should have the ability to see where they're at in real time so they have the option to correct course immediately if something goes awry or to capitalize on something working out favorably. Accounting software can offer this visibility. In this case, being a small business is an advantage, and with the right information, they can be more agile than their larger counterparts.
5. Auditing made easy
Small business owners wear many hats, but the accountant hat is not typically one you have on too often. With the use of accounting software, you'll have an audit trail, so you can simply and easily see what changes were made to the books, by whom, and when. If you are audited, that information can be retrieved easily and simply, without question as to how things were handled in the past.
Also read: 7 of the Best Payroll Management Tools for Your Business
Accounting tools with robust auditing systems
QuickBooks
QuickBooks offers in-depth accounting functions and an intuitive user interface to help small businesses manage their finances. There are three main versions that are each tailored to different types of companies. QuickBooks Online is best for small and medium service-based businesses, while QuickBooks Desktop is geared towards small and medium product-based businesses. QuickBooks Enterprise is meant for large businesses.
Also read: QuickBooks vs. Quicken for Small Business Accounting
FreshBooks
FreshBooks is a cloud-based accounting software built for small businesses. It works best for service-based businesses like electricians or therapists. The software is easy to use and is available on a variety of devices, so you can track your finances on the go. You can even import expenses by taking a photograph of a receipt.
Intacct
Intacct offers accounting solutions for both individuals and businesses. It combines general ledgers, accounts receivable, accounts payable, and reporting into a single, easy-to-use tool. Intacct also offers real-time automation and accounting for more than one ledger. Finally, the monthly subscription includes technical support, making it perfect for small businesses just starting out.
6. All-in-one capabilities
It may seem like a small business client's ad-hoc process wouldn't be terribly time-consuming or cumbersome, being that your volume is typically lower than enterprise companies. However, consider having separate systems for creating, sending, and receiving invoices as well as managing the books and payroll. This becomes an unnecessary burden that can be solved by putting all of those functions in one place.
7. On-demand reporting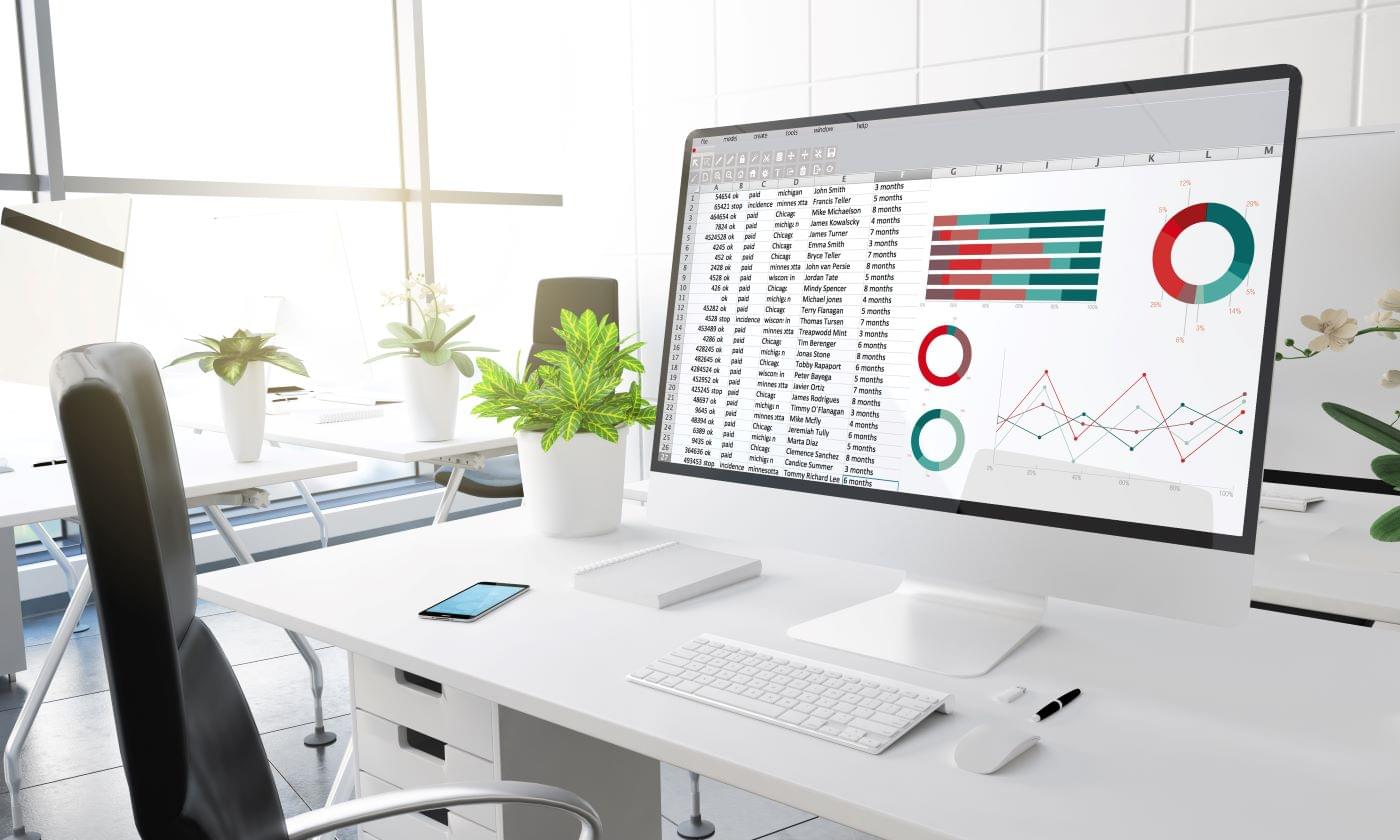 Most business professionals have become accustomed to on-demand reporting, and small business owners are no different. Software tools allow you to generate reports in an instant rather than manually generating reports from a spreadsheet tool. This also gives you the flexibility to check into a client's account in an instant when they inevitably call to ask about something on their invoice. It's also a good tool to have for employee performance reviews, so you can easily determine pay increases and bonus offerings.
3 types of accounting reports every small business needs
Payroll reports notify the government of employment tax liabilities. They show the taxes you withhold from your employees and the taxes you pay. These reports play a role in determining how much tax you'll pay at the end of the year, so they need to be accurate. Accounting software generates these reports for you to eliminate guesswork and ensure accuracy.
Accounts payable (AP) aging reports show how much you owe to others. It includes information on supplies, inventory, and other services you purchase to run your business, like any contractor or consultant fees. These reports show who you owe money to, how much you owe, and how long you've owed them. Some companies will offer payment after a certain number of days, generally 30, 60, or 90, so these reports can ensure you don't fall behind on these payments.
Also read: The Best Accounts Payable Software
Accounts receivable (AR) aging reports show who owes your business money.  It gives you a list of who owes you money, how much they owe, and how old the open invoice is. This can help you identify who you need to reach out to for payment. A pattern of late or open invoices may show you an account you need to terminate.
8. Client engagement
The best accounting software helps you positively engage with your customers about their payments. Some software tools provide a portal where your customers can pay online by credit card or through their bank account, rather than having to mail you a check. Not only does this make your business look more professional, but it also keeps your customers happier, providing a stronger business relationship.
Choosing the best accounting software for your business
For small businesses, it's important to keep in mind that the benefits of using accounting software may considerably outweigh the decision not to make the investment. Not only does it make doing business easier through the use of a cloud-based tool, on-demand reporting, and all-in-one services, but you're also lowering your risks, simplifying the audit process, and ultimately building stronger client relationships.
Not sure where to start in your accounting software search? Use our Product Selection Tool to find the right software for your needs or call one of our unbiased Technology Advisors. The expertise is free and you'll have several suggestions in less than 5 minutes.