In proper Google fashion, the internet giant has begun rolling out a new product cloaked in secrecy: Google Hire. The program is rumored to work like existing recruiting platforms LinkedIn and Taleo, but with the power of Google search behind it.
You can only access the login page at this time, and Google has not formally announced the offering. It appears to be headed by Diane Greene, the former CEO of VMWare and founder of BeBop (a recent Google acquisition).
ALSO READ: 4 Creative Ways to Use Your Applicant Tracking System
A few companies, including Medisas, DramaFever, and Poynt have reportedly been testing the tool, and you can view a standard job listing page for Medisas. The listings don't look much different than what you would see on Indeed or other job boards, but the login page that asks you to sign in with your Google Account has sparked fear and rumors.

A lot of tech blogs and news outlets are coming unglued about the possibility of connecting personal search histories with your job applications when you log in with your personal Google account. The Daily Mail, bizjournals.com, and others have raised concerns that applications submitted through a Google Hire form will give employers access to your search history.
Despite the fact that we have no idea how Google Hire actually works, I think it's safe to assume these fears are unfounded. Search data isn't available to admins or even super admins on GSuite products, although they can view emails sent and received on business-related accounts. Those who "accidentally" perform NSFW searches while logged in under their work account can rest easy knowing their search history is safe, so it doesn't logically follow that Google would disclose your private search history to a potential employer, to whom you have no behavioral obligation. Google has been historically stingy with search data for proprietary and financial reasons (see the "not provided" fiasco of 2011), and I can't see why they would give that information away now.  
Google Hire will likely act a lot like the current internal Google job board and application systems, based on the look and feel of the existing job postings for Medisas. Rather than worrying about the personal search history sky falling, perhaps we should consider how Alphabet's recent moves into code-light web application builders with BeBop and rumored moves into applicant tracking systems position the internet search company to take on established recruiting software vendors. Alphabet has historically led the technology pack in terms of innovation, flexibility, and SaaS cloud products, and these moves could signal the company's foray into new technology verticals.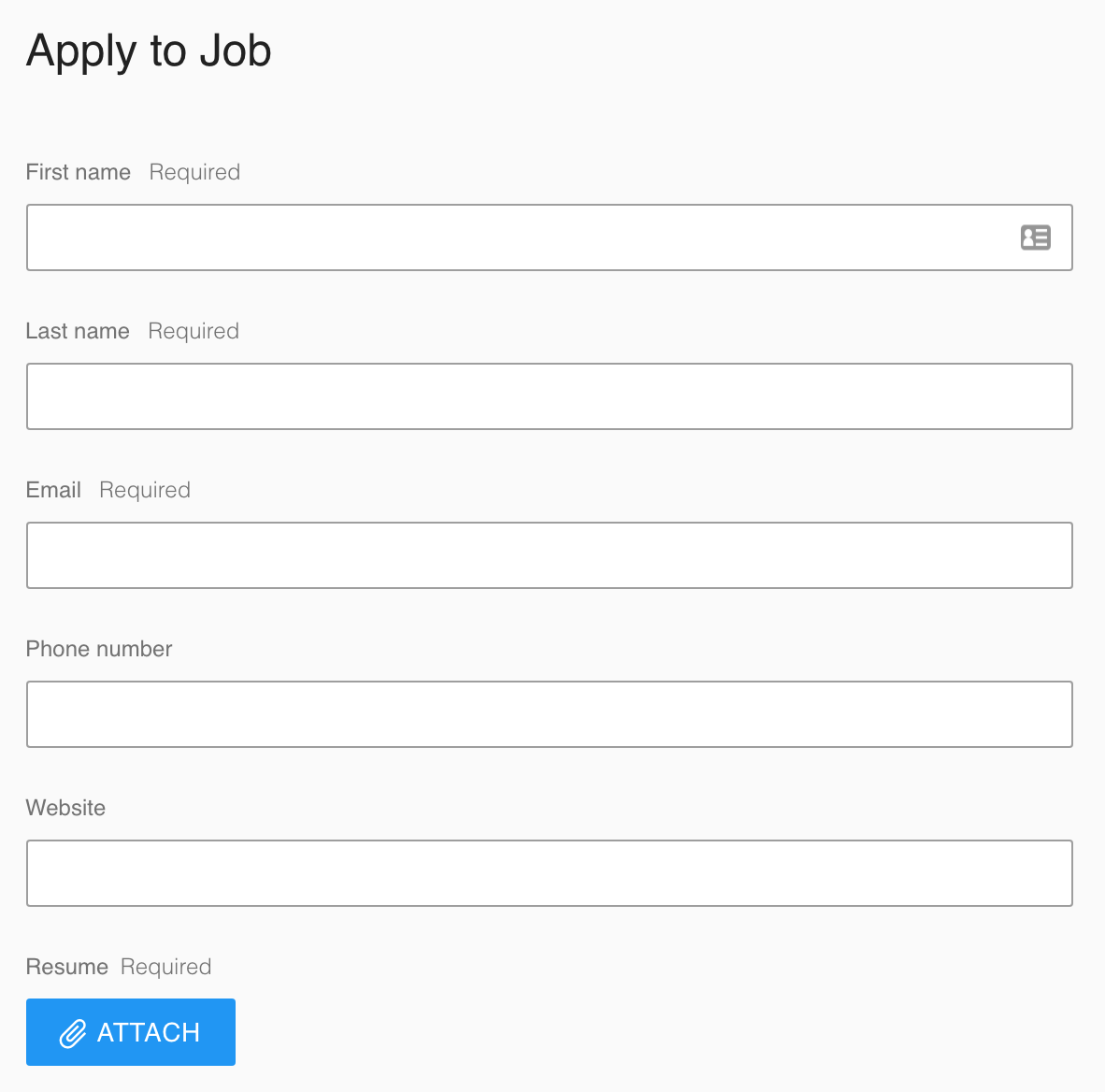 Of course, you should still be careful of your search history while at work. Your employer can probably "spy" on you (if they have the time, inclination, or reason to be suspicious) through the ISP or VPN you use to access your business accounts, or with dedicated traffic snooping apps. And, of course, smart employers will continue perform extensive internet and social media research on potential employees. Depending on your privacy settings and how careless you are, they may find pictures of you at your grandmother's 90th birthday alongside your bachelorette weekend. But your internet research for your true crime novel will remain hidden.
Then again, you might want to clear your search history, burn your microwave, and put tape over your webcam — you know, just in case. Google may not be watching and disclosing, but who's to say the NSA isn't?