There's no denying it: TED Talks have a way of inspiring and enlightening you. The nonprofit has transformed large-scale lectures for big, energetic audiences into an intimate, personal learning space for viewers.
"How many times have you forwarded a TED Talk to a friend because you knew they just had to see it? Either you knew it was something that was already of interest to them, or you found it so interesting that you want them to be exposed to it so you can have someone to discuss it with.

Now imagine your entire organization doing that on a regular basis."
That's the idea behind the new Cornerstone OnDemand + TED partnership.
TED consistently lives up to their "ideas worth spreading" slogan, and with the help of Cornerstone OnDemand, they want to ignite your workforce.
TED Goes to Work

Cornerstone OnDemand is a cloud-based HR platform that offers talent, learning, and performance management. Their software delivers innovative features (social recruiting, internal social collaboration), alongside their core modules, which are available as standalone products or as a unified system.
Their customer satisfaction rankings, market presence, and usability earned them a place in our 2015 HR Software Market Index. Their learning management system (LMS) in particular was a strong selling point.
Their partnership with TED now expands upon this in a way that could inspire and change in your workforce.
As the first and only collaboration of its kind, this alliance allows Cornerstone clients to use TED's unique format to develop employee skills on topics such as change management, leadership, technology, globalization, and innovation. As told by Jeff Miller:
"In 6-18 minutes, [employees] get snippets of information in a concise way about topics that really interest them. This interest and engagement stimulates conversation in the workplace that otherwise would not happen, creating an informal learning environment and a work culture that fosters open dialogue. …

Curated talks have been vetted from the thousands of TED Talks available to ensure that these are the best and most relevant discussions that will directly address your organizational needs.  

… if fostering creativity in your workforce is a priority, you can roll out a curated playlist on creativity or inspiration and assign it to targeted employees. Curated lists can also be leveraged with other learning and development curricula that also reinforce the importance of creativity in your organization."
Will Cornerstone Change Workforce Learning?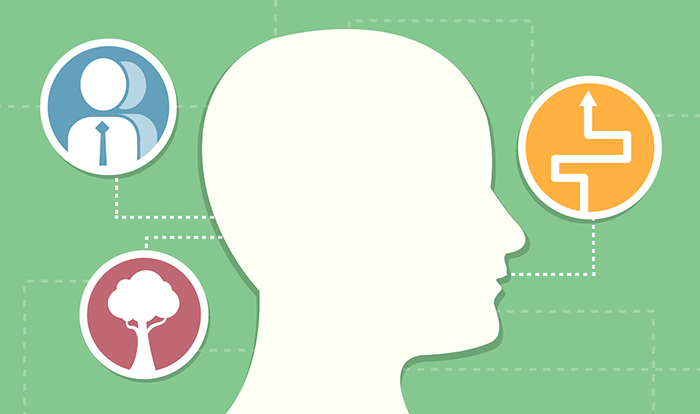 Not only does this partnership align with organizational needs, but it fits the quick, mobile, inspirational way your workforce wants to learn. It fits into the modern performance management movement that's replacing outdated employee appraisals.
And most importantly, it appeals to the things that intrinsically motivate your workforce, including:
Mastery: The innate desire to improve. Through TED Talks, employees can learn new things about a vast array of subjects.
Autonomy: The urge to direct your own life. With an LMS and select TED Talks at their fingertips, employees can seek out information on their own. Even if a list of resources is curated, employees still choose which to watch.
Purpose: Being part of something larger. Your employees likely already enjoy TED Talks. Introducing them into your workforce shows that you want them to explore new areas and think about they're work on a larger scale.
In Dan Pink's TED Talk below, you can learn more about how intrinsic motivation is key to engaging and encouraging employees:
Organizations are beginning to understand that giving their workforce control over their learning is important. TED Talks can be used before, during, and after trainings to drive home points and reinforce the training's message.
With more than 19.1 million users at some of the world's largest companies, Cornerstone is one of the leading providers of global software for enterprise learning.
But don't fret if you don't fit that bill.
Cornerstone's learning and performance management modules are also available in a "growth edition" that provides scaled back functionality at a lower price point (for organizations with less than 400 employees).
In an industry filled with vendors claiming to be the next innovative game changer, it's nice to actually see a company focused on the workforce and their needs. This alliance is a truly innovative way to inspire and reinforce workforce learning, engagement, and collaboration. It turns learning and development into a dialogue, rather than a monologue.
Cornerstone OnDemand + TED Talks? Now that's an idea worth spreading.