Product Quick Facts

---

Industry Specialties

Customer Service / Call Centers, Education and Training, Hospitality / Entertainment / Travel, Food and Beverage, Government / Public Administration, Healthcare, Legal, Marketing / Public Relations, Retail and Wholesale, Sales

Pricing

Average

Works Best For

Any Sized Businesses
About ProProfs LMS
ProProfs Training Maker is a cloud-based, learning management software specializing in online course creation for educational institutions and businesses. ProProfs Training Maker can be used for customer or employee-facing learning applications. The software offers training and educational programs through customized online assessments, surveys, courses and polls. 
Users select documents, PDFs, videos, online content, presentations, and training resources to upload to cloud-based ProProfs LMS.  Employees complete training in the virtual classrooms and submit proof of completion throughout the process. ProProfs software includes online HR training resources such as OSHA safety compliance training, employee training, harassment training in the workplace, customer service training and eLearning authoring tool. Users can establish online courses, assessments, training certifications and surveys. 
Features include automated grading, real-time analytics, course completion reports, advanced security controls and an all-in-one LMS, which includes ProProfs Quiz Maker and its more than 3 million free quiz templates. ProProfs LMS provides pre- and post-training support, and instructors can include pertinent training content in online courses, such as product manuals, company policies and relevant training materials. ProProfs LMS is supported on iOS and Android mobile devices, and Windows, Linux and Mac OS. 
Not sure if ProProfs LMS is right for you? Use our Product Selection Tool to compare other learning management software solutions. Have questions? Call one of our unbiased Technology Advisors for a free consultation. 
(Last updated on 03/17/2017)
Screenshots
---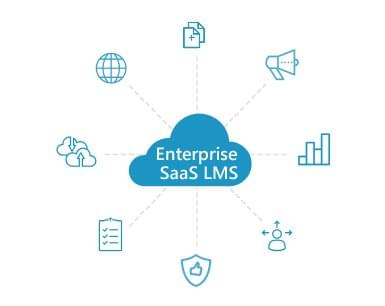 ---
ProProfs LMS User Reviews
Average User Rating
(0 reviews)
5 star:
0
4 star:
0
3 star:
0
2 star:
0
1 star:
0
Do you use this product?
Share your insight by leaving a review
---
Troy M.
Yale
↑
↓
Most efficient elearning tool
What do you like best about this product?
I would say that ProProfs LMS hits the sweet spot for school learning, ensuring that it is simple enough that learners will love to use it and sophisticated enough that the administrators are able to control the nuances of the overall learning experience for best results.
I encourage the varied category of users to go for the 15-day free trial version and see for themselves.
What could be improved about this product?
I Would like to see more features on analytics.
How likely would you be to recommend this software to a friend or colleague?
9/10
---
Do you use this product?
Share your insight by leaving a review.
---