Product Quick Facts

---

Industry Specialties

Advertising / Media / Publishing, Computer and Technology, Education and Training, Hospitality / Entertainment / Travel, Marketing / Public Relations, Manufacturing, Pharmaceutical, Real Estate, Retail and Wholesale

Pricing

Average

Works Best For

Any Sized Businesses
About Metatask
Metatask is a cloud-based business process management solution designed to help businesses organize and control internal processes. Metatask offers a solution for businesses looking to streamline administrative duties, including employee onboarding, development projects, purchase order processing, reviews, leave time requests, marketing campaigns, advertising, interviews, website construction, and approving expenses. 
Metatask assist teams in performing a unique set of tasks consistently. Define any process as a list of tasks, and avoid using a flowchart or BPMN diagram. Managers can make internal processes available to the whole company to reduce the overall amount of paperwork. The user-friendly dashboard offers a clear view on all active processes. Users can track who is working on each task and on target and late assignments. Review all data, files, and documents in one place.
Metatask features include templates, processes, tasks, forms, communications, and integrations. Processing dashboards allow users to view all active processes, who is doing what, deadlines, overdue processes, and tasks. Users generate forms with data from chat comments, attachments, and emails, and control how process related information is provided and shared. Team members communicate across the Metatask platform, and users can integrated with Google Drive, Zapier, and preferred CRM system. 
Not sure if Metatask is right for you? Use our Product Selection Tool to compare other business process management solutions. Have questions? Call one of our unbiased Technology Advisors for a free consultation.
(Last updated on 05/30/2017)
Screenshots
---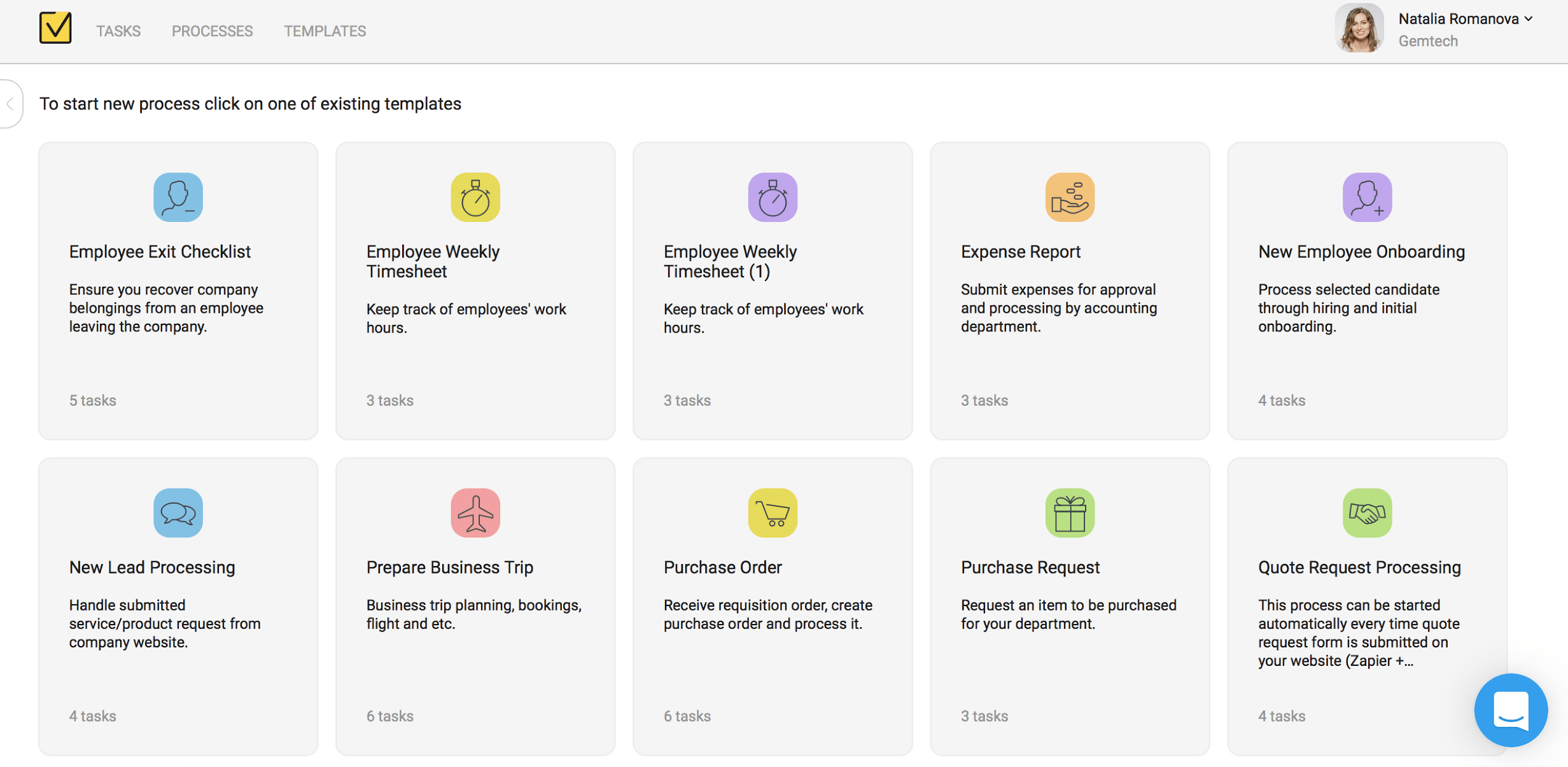 ---
Metatask User Reviews
Average User Rating
(0 reviews)
5 star:
0
4 star:
0
3 star:
0
2 star:
0
1 star:
0
Do you use this product?
Share your insight by leaving a review
---
There are no reviews yet. Be the first to write one!
---
Do you use this product?
Share your insight by leaving a review.
---