Product Quick Facts

---

Industry Specialties

Architecture / Engineering / Construction, Field Services / Maintenance, Government / Public Administration, Telecommunications, Transportation / Shipping

Pricing

Average

Works Best For

Any Sized Businesses
About Fleetio
Fleetio is web-based fleet management software that uses GPS to achieve effective fleet management. Fleetio offers mobile apps to allow for anytime access to fleet information. Fleet management tasks are automated within the software to allow businesses to have a complete picture of their fleet activity. Fleetio works for organizations of any size, with any number of vehicles and related assets.
Fleetio features include collaboration, mobility, and automation, as well as asset management, maintenance management, fuel management, contact management, parts inventory management, and GPS tracking. Vehicles can be managed and documented, from condition description, licensing (including renewal reminders), and photos, to inspections and notes on all aspects of vehicle management, including accidents, damage, and repairs and upgrades. Issues, service, and repairs can be tracked, as well as invoices, receipts, purchase orders and parts inventory management. Maintenance service schedules can be forecasted based on actual vehicle utilization. Fleetio enables driver management, from driver details to scheduling, to reminders for licensing or certification renewals. Fuel efficiency and maintenance and repair history can be tracked, and reports can be viewed in a convenient dashboard.
The Fleetio system allows for unlimited users and offers email notifications, bulk data imports, the creation of custom fields in report modules, fuel card integration, mobile access, GPS tracking integration, mobile apps for both iOS and Android, API Integration, and inspection scheduling and conducting from mobile devices. 
Not sure Fleetio is right for your business? Use our fleet management Product Selection Tool to compare other Field Service Management solutions. Have questions? Call or email one of our unbiased Technology Advisers for a free consultation.
(Last updated on 03/24/2017)
Screenshots
---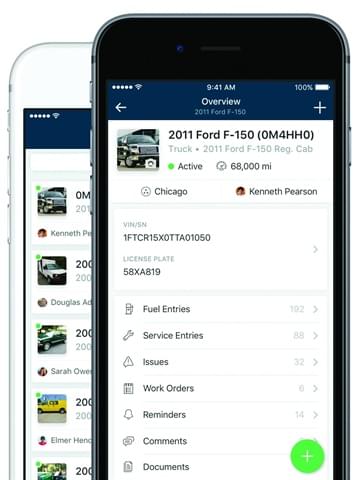 ---
Fleetio User Reviews
Average User Rating
(0 reviews)
5 star:
0
4 star:
0
3 star:
0
2 star:
0
1 star:
0
Do you use this product?
Share your insight by leaving a review
---
There are no reviews yet. Be the first to write one!
---
Do you use this product?
Share your insight by leaving a review.
---