Product Quick Facts

---

Industry Specialties

All Industries

Pricing

Average

Works Best For

Array
About DeepTalent
DeepTalent is a next-generation talent management system from Collective Innovation, a Beaverton, Oregon-based software development firm that focuses on tools for enterprises that augment and encourage internal innovation.
DeepTalent's performance management solution helps busy managers complete performance reviews automatically, while still providing personalized feedback. The DeepTalent system allows for full review customization, self-assessments, peer reviews, 360-degree feedback, and more. It even offers an automatic compensation calculator to help reward those employees that are truly driving growth. 
Designed by human resource professionals with the latest HR research and scientific breakthroughs in mind, DeepTalent helps you maximize productivity, shorten the performance review process, and develop your best talent.
We recommend DeepTalent to any business looking for a better, cloud-based solution for performance reviews, but especially those firms looking for a tool that enables 360-degree reviews.
Have questions about DeepTalent? Want to find out more about performance or talent management software in general? Call, click, or email to speak with an unbiased Technology Advisor for a no-cost, no-obligation consultation on your unique requirements. 
(Last updated on 09/01/2016)
Screenshots
---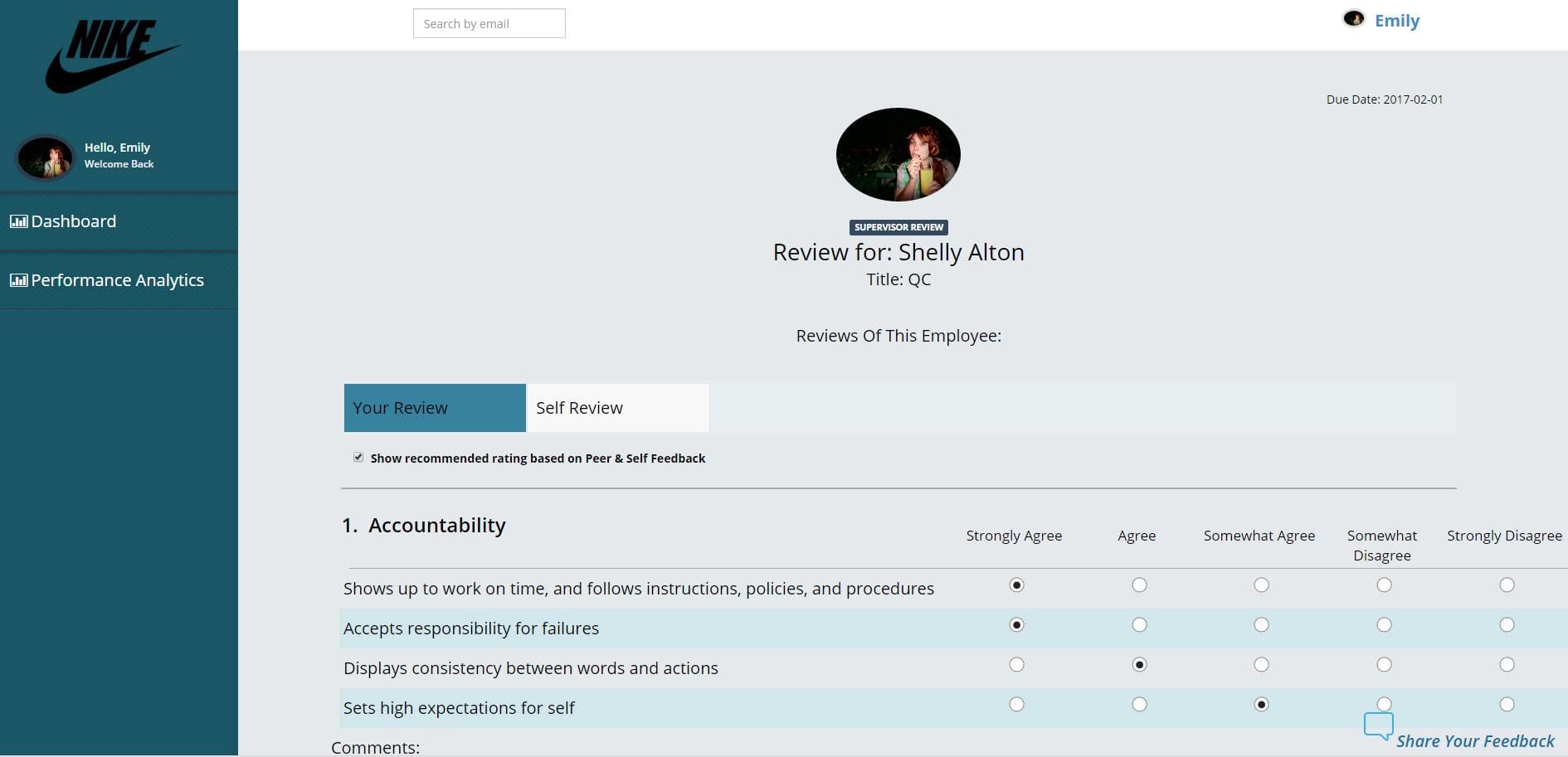 ---
DeepTalent User Reviews
Average User Rating
(0 reviews)
5 star:
0
4 star:
0
3 star:
0
2 star:
0
1 star:
0
Do you use this product?
Share your insight by leaving a review
---
There are no reviews yet. Be the first to write one!
---
Do you use this product?
Share your insight by leaving a review.
---