Coke vs. Pepsi, Edison vs. Tesla, sperm whales vs. giant squids . . . the world is full of famous rivalries that divide conversations and communities. In the end, a lot of these are toss-ups and probably don't impact everyday life. The software you choose for your business, on the other hand, can determine how efficiently your teams work, the level of service your customers receive, and ultimately whether or not your business grows.
One of the long-standing rivalries in business IT is Microsoft Dynamics CRM vs. Salesforce, two leading customer relationship management (CRM) vendors whose solutions are strikingly hard to differentiate. There are certainly other megavendors that account for large portions of the CRM market, but because these two are so comparable in price, target business type, and user experience, they constantly end up pitted against each other.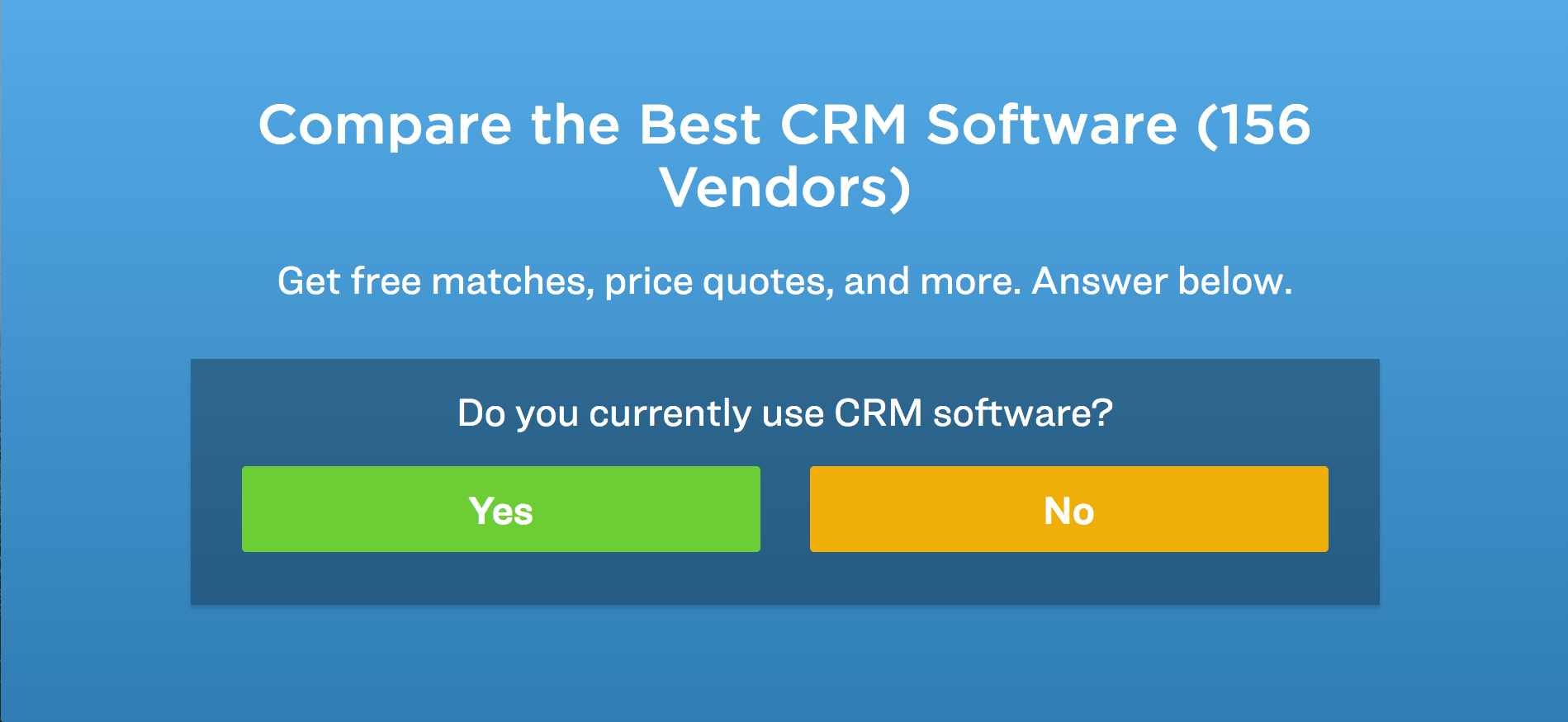 We've taken an in depth look at these two CRM systems, and we're laying out our findings in this side-by-side product comparison.
Systems and Pricing
With both vendors, there are a number of ways to assemble a system.
The nucleus of Salesforce's CRM system is Sales Cloud, a web-based application that helps companies leverage multi-channel relationships for business growth. Salesforce also offers Service Cloud (for customer service and case management) and marketing automation through their Marketing Cloud applications.
Businesses have the option of choosing any of these individual modules or bundling them together and paying a lump sum per month. Marketing Cloud (Pardot) is cost-intensive as an add-on, but Salesforce does offer a Sales and Service Cloud bundle at a more comparable industry price.
The packaging for Microsoft Dynamics CRM is a bit different. Their core CRM package—Dynamics CRM Online Professional—assumes integration of sales and service, which is a roundabout way of saying you're going to pay less. That said, if you need more comprehensive service features, such as social customer service, web chat, or a ticketing system, you'll have to pay more for their Parature add-on. Similarly, Dynamics marketing automation is an add-on module, although there is the (more expensive) option to bundle all three for an end-to-end suite.
We examined Salesforce and Microsoft Dynamics on the basis of their sales + service editions (Salesforce Sales and Service Cloud bundle; Dynamics CRM Online Professional).
Watch our video review of Salesforce: 
How They're Similar
As you can see, the core feature sets for both systems are extremely similar. Both products can easily handle basic contact and account management, social customer service, territory management, and sales forecasting. This similarity can probably be attributed to the fact that these vendors know each other's products very well and have an "anything you can do, I can do better" relationship.
Both systems also offer their own app marketplaces, where you can choose from thousands of additional business tools that extend your CRM's usability or better align it with your industry.
Since they're primarily licensed in software-as-a-service versions, Salesforce and Microsoft Dynamics can scale in both directions depending on your functionality needs and business size, although they're more commonly used by large or rapidly-growing companies.
How They're Different
Platform
Salesforce was built from the ground up to operate as a cloud application. That's great if you're gung-ho about storing your data on a remote server and using browser-based software, but not so great if you'd rather own the license outright and host the software on your own servers.
Microsoft Dynamics is a little more flexible when it comes to implementation: they offer CRM in a fully cloud-based edition, privately hosted, or even on-premise depending on your needs (see our post on how cloud technology affects CRM software). 
Integrations and Elasticity
Usually, the general consensus is that Salesforce has the upper hand when it comes to building your CRM out or optimizing it for use in specific industries. There are over 2,600 apps available in the Salesforce AppExchange. The Microsoft Dynamics app store has a steadily growing community but still pales in comparison. Salesforce also has its own partner program, which helps connect businesses with developers to build custom solutions on the Salesforce1 platform.
On the other hand, if you're already invested in a lot of Microsoft technology, such as Office 365, Outlook, SharePoint, or SQL Server, you might consider Dynamics in the interest of interoperability. While Salesforce did add a handful of Microsoft plug-ins to their palette a few years ago, Dynamics provides more thorough integration and better native functionality.
Watch our video review of Dynamics CRM:
Features
The 2015 update of Microsoft Dynamics CRM raised the bar in several feature areas. The release brought enhancements to the social listening module, including sentiment analysis and inclusion of news sources. Dynamics also bridged their sales and marketing functionality by giving separate teams visibility and editing permissions through a "Sales Collaboration Panel."
However, there are still a few things Salesforce can do that Dynamics can't. If you read the comparison above, you likely noticed the blanks across from sales performance management, partner management, and data governance tools. Depending on your company's size, data needs, and global reach these may or may not be deal-breakers for you.
Data governance tools help you cleanse and de-duplicate your contact records and sales entries, which can be an important asset if you have more than a few data entry points (web forms, contact centers, onsite/retail locations, e-commerce).
Partner management is for larger organizations with outsourced contact centers or regional product resellers. It helps management track operations remotely and gives third-party agents access to system content, customer databases, and product information.
Performance management helps coaches and managers incentivize sales achievment through KPI monitoring, rewards and recognition tools, and built-in feedback loops (it should be noted that the Salesforce sales performance module is provided through Work.com at an additional charge per month).
Conclusion
Neither of these two CRMs is necessarily "better" than the other. Both offer industry-leading features and a scalable platform, as well as the ability to custom-build a unique solution with optional modules and add-ons from their online stores. Your decision should be based on what business systems you already have in place, what features your teams can use to excel, and how much you're willing to spend.
If you'd like to learn more about Dynamics, Salesforce, or any other CRM systems, we're here to help. Use the product selection tool on our site to find a list of the best vendors for your business, or call one of our product experts for a free consultation.