Project management is difficult. Don't let anyone tell you differently.
In the best of times, project management requires tracking down absent deliverables, analyzing data to predict when things will be done, and communicating information to stakeholders so they don't make your life miserable with aggressive update requests.
How do project managers organize all those moving pieces into one coherent plan? They use the best project management tools.
History provides us with a couple notable examples. Could Henry Ford have delivered the requisite number of Model Ts without the organization of an assembly line? Would Paul Bunyan have been as productive without Babe the Blue Ox acting as a repository for all of his lumber data?
The answer to both questions is no.
Both Paul and Henry knew the kind of tools their work required, but not all of us are so lucky. To help you get started, here's a breakdown of six major types of project management tools and some standout solutions in each category.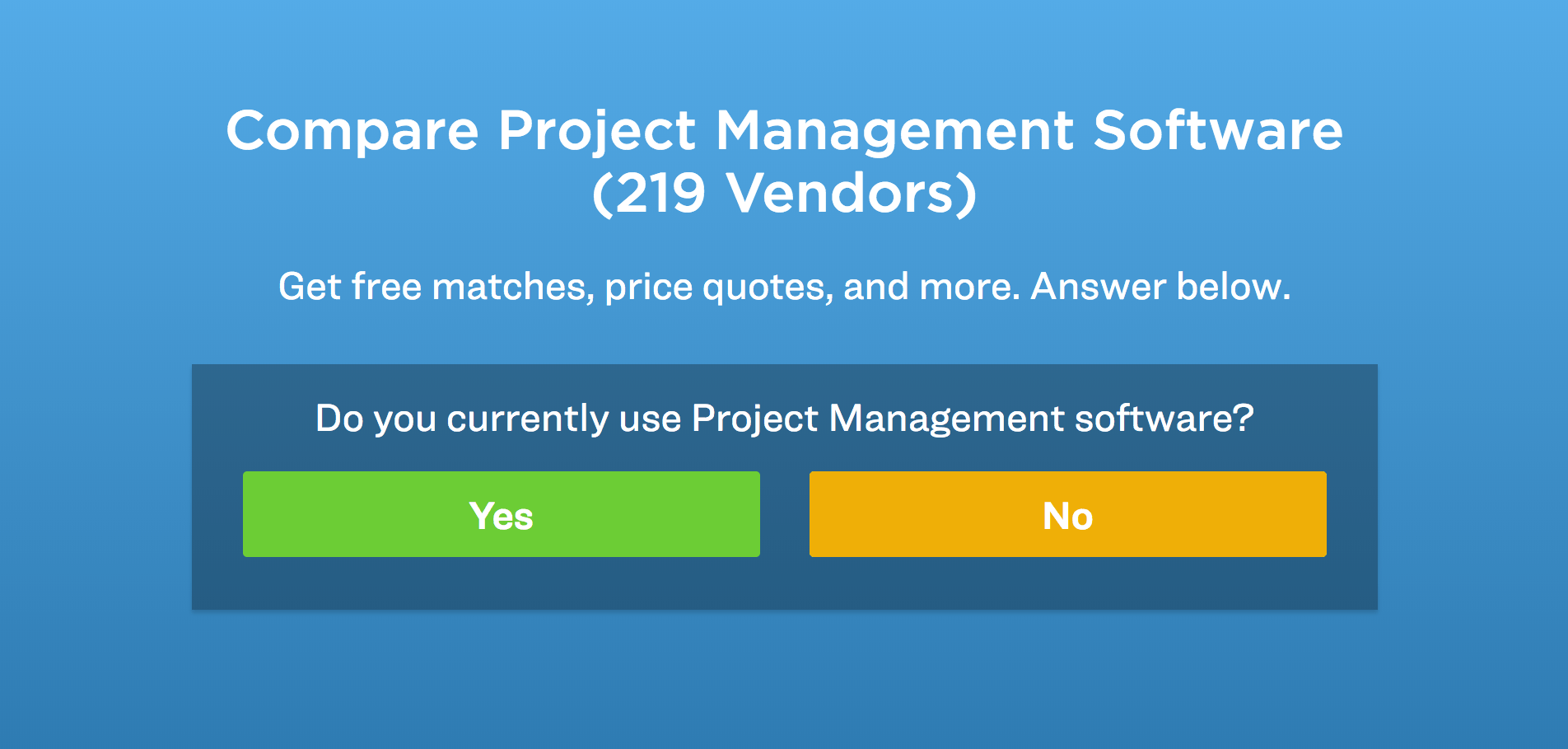 To-Do Lists: Asana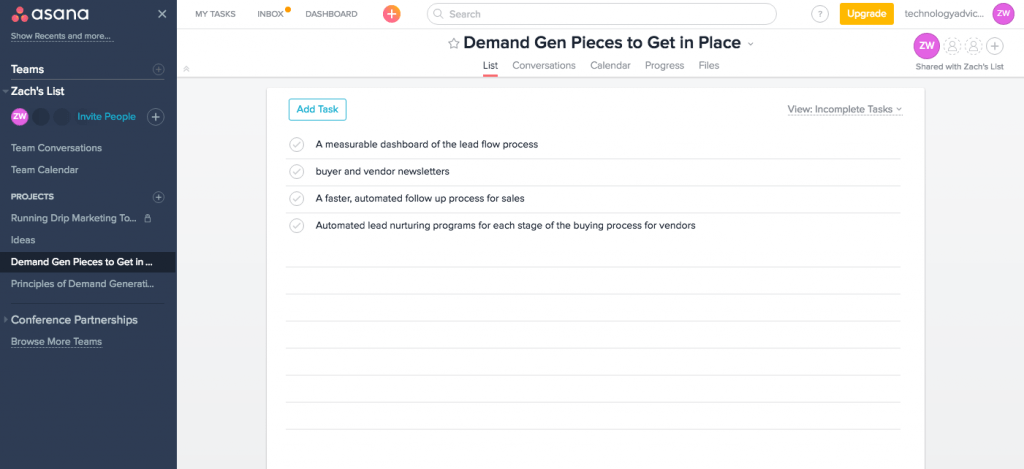 Whether numbered or bulleted, lists are optimal ways to organize information. That's why people love them, and that's why the humble to-do list remains a staple of project management. The most straightforward way to measure your productivity is to look at a to-do list in the morning and then reference it when you leave.
Watch: Asana Project Management Demo
Though many project management tools include to-do lists, no one can hold much of a candle to Asana. Not only does Asana make creating and managing tasks exceptionally easy, it also makes sharing to-do lists with your colleagues a breeze.
Each to-do list functions as its own project, with tasks listed underneath the project hierarchy. At the task level, you can create sub-tasks, define each task with a category tag for easy searching, and attach files.
If that's not enough, Asana has one of the best interfaces around, so you won't mind spending a lot of time with this software.

Workflow tools help you track tasks and projects as they move through various stages of your process. These products often employ a Kanban board (pictured above) and cards as a framework for visualizing work in progress. Like the to-do list, a workflow tool isn't all that complex, but it can be invaluable over the course of a project.
ALSO READ: Trello vs. Asana
Among workflow tools, Trello is perhaps the most comprehensive. Users can design boards as frameworks for any kind of process, and the software offers a great deal of functionality at the card level — i.e., file attachments, comments, assign collaborators, and so on.
If you need to start a new project, just create a new board. If you often work with the same cast of characters, you can organize them into a team and invite them to a board with one click.
If Trello sounds simple, that's because it is. It's designed to preserve sanity by transferring as much information as possible out of spreadsheets/emails and into a visual format that makes task management palatable.
Milestones/Gantt Charts: Aha!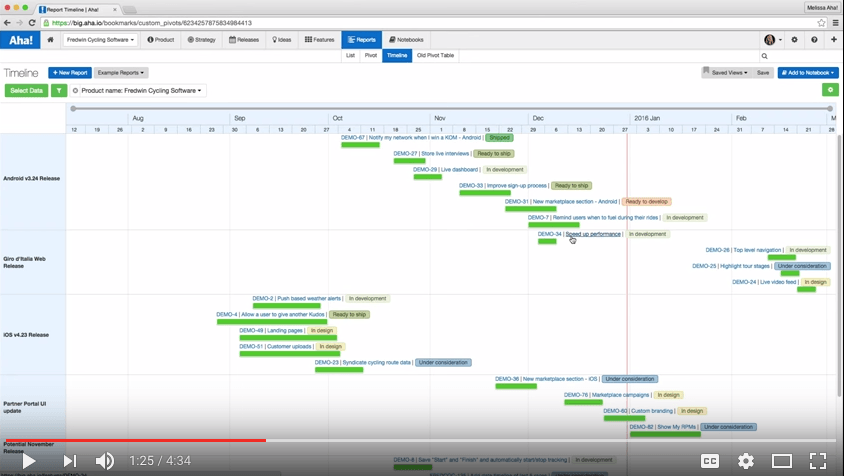 Designed by mechanical engineer Henry Gantt in 1910, the Gantt chart has had a relatively long run as a project management tool. A Gantt chart uses horizontal bars to illustrate project completion dates, progress, and milestones, as well as dependencies. While a Kanban board like Trello is best used at the task level, Gantt charts are better equipped for managing at a zoomed-out, project level.
There are several contenders for the Gantt chart crown: Microsoft Project and Wrike both have powerful Gantt functionality. However, Aha! Is one of the most innovative solutions that incorporates a Gantt chart. This software balances advanced project management features with a straightforward user interface.
Also, the name is fun to say. 
Time Tracking: Paymo
If you work directly with clients, then time tracking and invoicing are two features you're going to need in your project management system — unless you can convince all of your customers to pay you at their own leisure. 
Paymo is an excellent piece of software for working with clients. You'll always find a time tracker glued to the bottom left of your screen, so whenever a client decides that the mascot your team designed needs to look more optimistic, you can punch the clock and track every precious second.
There's also a slick dashboard for managing multiple projects and an intuitive invoicing tool that makes charging for those last minute edits a beautifully straightforward task.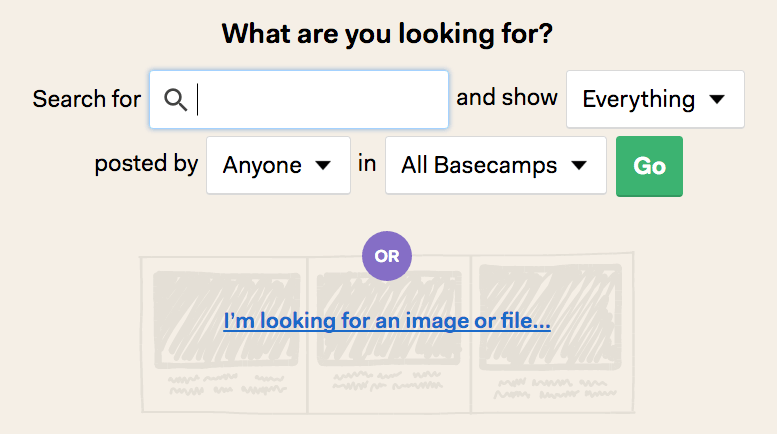 Improving team collaboration is a perennial goal for all types of organizations. It's only in the past decade or so that people have begun to realize that email isn't a reliable collaboration tool and won't help them achieve their goal of improved team alignment.
ALSO READ: Wrike vs. Basecamp
Consequently, several of the best project management tools have focused on team collaboration, with Basecamp chief among them. If you've done any type of research about project management tools, you've probably come across Basecamp. Its message boards, native chat app, and file sharing make Basecamp an excellent choice for collaborating with teammates or clients. Check out the product page to learn more. 
* * *
Whether you're managing large projects full of interdependent tasks or simply trying to build a repeatable process for your day-to-day work, life will be much simpler if you use one of the best project management tools. Don't see what you're looking for on this list? Use our Product Selection Tool to browse solutions and get a custom recommendation based on your needs.